Estimated read time: 1-2 minutes
This archived news story is available only for your personal, non-commercial use. Information in the story may be outdated or superseded by additional information. Reading or replaying the story in its archived form does not constitute a republication of the story.
Tonya Papanikolas reportingA man who may have been drinking died in a car crash. The news comes the morning after Utah Highway Patrol (UHP) troopers remove more than two dozen drunk drivers from the streets.
Sgt. Blaine Robbins, with the UHP, said, "We had our fair share of DUIs. I believe there were 24 DUIs apprehended, 22 troopers were out." And that was just Friday night alone, meaning the number could grow.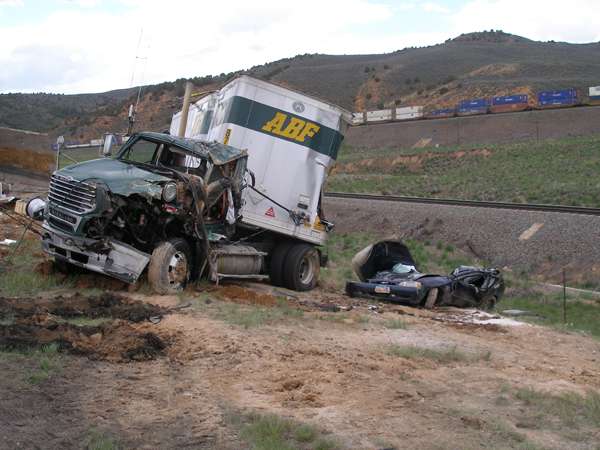 Despite their efforts to stop people from driving drunk, there was at least one fatality already this weekend. Yesterday morning, troopers say a Ford Escort tried to pass a semi truck on I-80 in Echo Canyon. The car hit a median, overcorrected and ended up beneath the wheels of a semi.
"The semi truck rolled over and ended up on top of that vehicle, killing the passenger in that vehicle," Sgt. Robbins said.
That accident is under investigation, but troopers say they believe the driver of the car may have been drinking. They say, no matter how many times they try to warn people of the dangers, it's something they see time and again. "It seems to be a message that people still have a hard time with, is if you're going to go out and have fun, which is great, we want you to be able to do that, but just drink responsibly and make sure you have a designated driver to get you home," Sgt. Robbins said.
Troopers will be out through Monday, looking for people who still choose to drink and drive. They'll also be watching to see if you're buckled up when they pull you over. If you're not, it'll cost you $45.
×
Most recent Utah stories