Estimated read time: 2-3 minutes
This archived news story is available only for your personal, non-commercial use. Information in the story may be outdated or superseded by additional information. Reading or replaying the story in its archived form does not constitute a republication of the story.
Gene Kennedy reporting There were some tense moments Saturday morning in Tooele County. A neighborhood went into lockdown as police searched for suspects in a chase.
"I pulled up and there's cops everywhere, so it was kind of scary," one Stansbury Park resident said.
It began around 8 a.m. when an officer tried to pull over a stolen vehicle. That led to a chase, and now two men are in jail.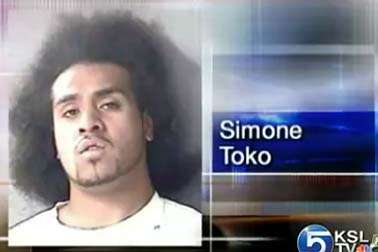 Tooele County deputies say one of the suspects, Simone Toko, drove into a Stansbury Park neighborhood in a stolen Jeep but quickly ditched it and hijacked a neighbor's Suburban.
Sgt. Dave Garcia of the Tooele County Sheriff's Office said, "He basically told the guy, he hopped in the car saying, 'Take me here or else I'll shoot you.'"
With the neighbor inside the Suburban, police from several agencies chased the SUV.
Meanwhile, Sgt. Garcia noticed Toko's friend, Sione Vatuvei, driving around the neighborhood in a Cadillac.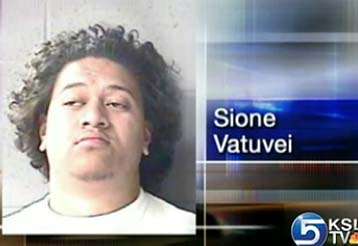 "The white Cadillac then fled and we began another pursuit," Garcia said. Two chases were going on at once.
As for residents of the neighborhood, Cindy Reeves said, "I was told to go in my house and lock my doors."
Another resident, Jason Memmott, said, "So we locked the doors and stayed inside."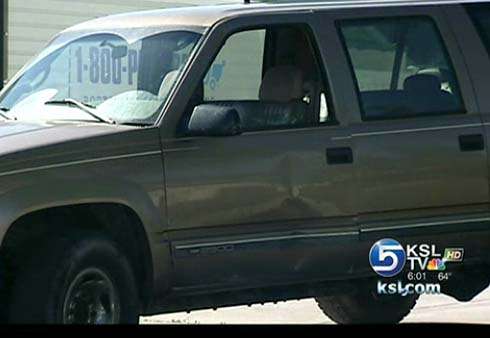 The suspect who hijacked the Suburban hit a white car, then took off on foot near Village Blvd. and Pebble Beach Dr.
"The people in Stansbury were great because while they were in their homes they kept calling our dispatch giving them information that they're in this backyard, or they jumped this fence," Garcia said.
Seconds after the foot chase began, Toko was caught. Jason Memmott said, "He went down fairly easily. He tried to run but they tackled him. He was very easily out-manned."
But the ordeal was not over.
Cindy Reeves said, "I heard a crash, so I ran to the porch."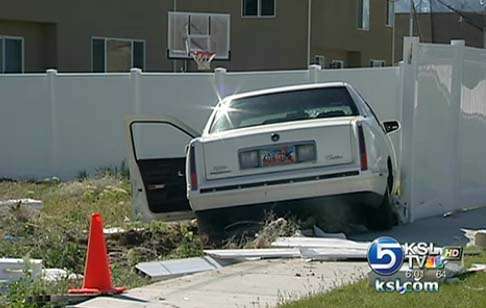 The Cadillac Sgt. Garcia was chasing had crashed into a fence. Deputies made a second and final arrest.
It's all over, but what a way to start your Saturday morning. Jason Memmott said, "We moved out here thinking it was a pretty quiet neighborhood."
The two men arrested are from Salt Lake City. Tonight they're in the Tooele County Jail facing multiple felony charges.
E-mail: gkennedy@ksl.com
×
Most recent Utah stories