Estimated read time: 2-3 minutes
This archived news story is available only for your personal, non-commercial use. Information in the story may be outdated or superseded by additional information. Reading or replaying the story in its archived form does not constitute a republication of the story.
Nicole Gonzales reportingThousands of Utahns are flying out of Salt Lake International airport today as the Memorial Day weekend begins.
But before they reach their destination, those travelers must get through security at the airport. There are some things they can do to make getting through security a whole lot easier.
Packing is often a last-minute ordeal but it could actually increase the time you spend in airport security checkpoints.
"Don't throw everything together in one corner," suggests Dwayne Baird with the Transportation Security Administration. "Don't throw all your belongings in there and pack in 30 seconds. Take your time and separate those items."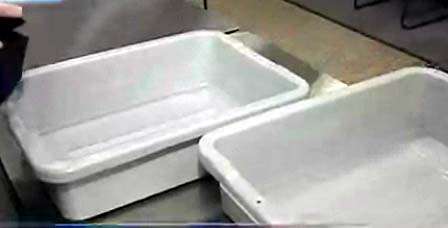 As passengers get to the security checkpoint, they'll encounter gray bins. To pass through quickly, they will need to have their shoes, jackets, suit coats or other types of cover-ups ready to put in the bin. Cell phones, keys and watches also should go in the bin, as well as any belt buckles that are larger than normal.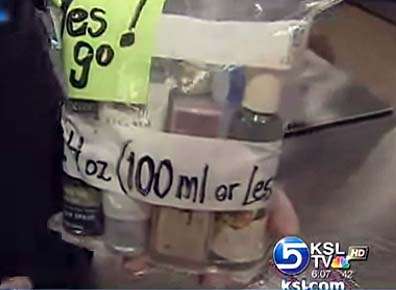 And don't forget about the liquid regulation. For a carry-on bag, only bring liquid items 3 ounces or less in containers that you can fit into a one-quart bag. The bag also needs to be placed in the bin at the security checkpoint.
Baird says some passengers bring hair spray, conditioner and shampoo in the large bottles they buy at the store. That is no longer allowed in carry-on luggage. The larger bottles are allowed in checked luggage.
"The liquid thing is the big thing for us," said traveler Brad Thomas. "We put a lot of our stuff through the big bags so we don't have to worry about it."
Some new security self-serve lanes opened at Salt Lake International just a couple of months ago. Passengers choose which of three lanes to use.
The first is expert, or black diamond. Use this if you are:
an expert at TSA procedures
always ready with items removed
flying more than twice a month
traveling light
The next lane is for casual travelers. It's for those who are familiar with TSA procedures and have multiple carry-on bags.
The other lane is for those traveling with families or who need special assistance. Travelers can take as much time as they need in that lane to get through the checkpoint.
Kristen Anthony said, "It's just nice to have a little extra time with the baby, and the line's not as long. So this is awesome."
If you still have questions about all the rules, hop online. Eric Barker said, "You get on the Web sites and you can find the restrictions. Like I said, plan ahead and it'll be smooth. You can fly right through."
For those of you concerned about American Airlines charging $15 for a checked bag, don't worry. That doesn't start until June 15.
E-mail: ngonzales @ksl.com
×
Related links
Most recent Utah stories