Estimated read time: 2-3 minutes
This archived news story is available only for your personal, non-commercial use. Information in the story may be outdated or superseded by additional information. Reading or replaying the story in its archived form does not constitute a republication of the story.
Tonya Papanikolas reporting Archuleta angst! It was a disappointing ending tonight for fans of Murray's "Idol" hopeful. David Archuleta lost the title of "American Idol" to Missouri's David Cook. The news was heartbreaking to Archuleta's family and fans who went to EnergySolutions Arena to watch the show.
"American Idol" had a record amount of votes last night; 97.5 million votes were cast across the country. Utahns made sure their opinions were heard. One young man told us he voted 2,000 times for David Archuleta, but in the end, it wasn't enough.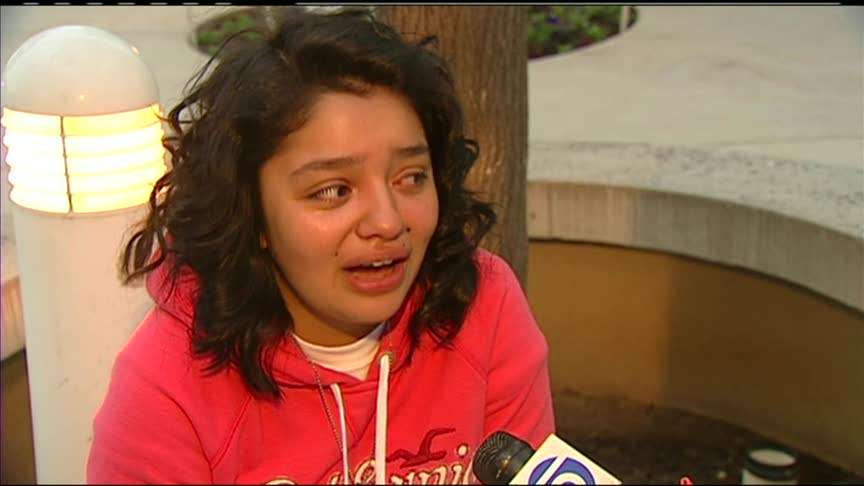 At homes all across the state, families had "American Idol" parties to cheer on Utah's David Archuleta. At the EnergySolutions arena, thousands showed their support for Archuleta. His grandfather, James Archuleta, said, "It's a tribute to David and what kind of a young man he is."
Fan CharLee Brush told us, "I thought he was gonna win, I'm angry! But I guess he's second, so I guess now he can do whatever he wants to do."
Another fan said, "I'm kind of disappointed because I was going to marry David Archuleta."
Cheyenne Marquez walked out of the arena visibly shaken and sobbing. She tearfully told us, "I really don't think that David Cook deserved it. I think David Archuleta deserved it so much more! He's come so far!"
Archuleta lost by 12-million votes. His family told us they were disappointed but extremely proud of him. James Archuleta said, "David probably has achieved the goal he set when he was a young boy, to be able to reach many people with his music."
His fans said the winning or losing really didn't matter to them. Whitney Tyrrell said, "Archuleta is gonna be picked up somewhere else. He'll be fine, he'll be fine."
Cheyenne Marquez said, "I know that Archuleta will go far because he has such an amazing voice and he's such a humble person. I know he'll go far."
We did see a few David Cook fans there tonight, though they were far outnumbered. Most people told us if David Archuleta makes an album, they'd definitely buy it!
E-mail: tpapanikolas@ksl.com
×
Most recent Utah stories