Estimated read time: 2-3 minutes
This archived news story is available only for your personal, non-commercial use. Information in the story may be outdated or superseded by additional information. Reading or replaying the story in its archived form does not constitute a republication of the story.
Richard Piatt reportingThe state of Utah is not maximizing its earning potential in a major area of economic development.
But Utah lawmakers are thinking about changing that by tweaking the incentive fund for the film industry.
You know about "High School Musical 3" filming right now at East High School. Economic incentives got that production here, and it's a big deal.
But there are several movies that were not filmed in Utah, including the new "Indiana Jones" film. Another state beat us on economic incentives.
Changes could come at the Legislature. A joint committee listened to a pitch to change the current incentive deal.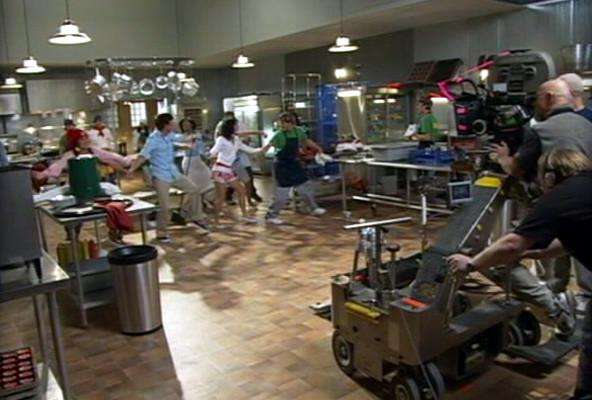 Right now, Utah allocates $2.5 million of ongoing money to the Film Incentive Fund, but each production can only get $500,000. That limit isn't enough for major productions and major studios.
Raising the cap, providing tax incentives and boosting the overall budget could be an investment that pays off.
Lee Von der Esch, with the Utah Office of Tourism, said, "Movies, [and] television enhance the state's image. It gets the image out on the silver screen. It's always been said that, even today, Dallas' south is the second most visited attraction only to the Alamo."
Marshall Moore, with the Utah Film Commission, said, "We could be doing better with more available incentives and greater flexibility in our incentive program.
According to the Utah Film Commission, Utah has given out $4 million in film industry incentives so far this year. The estimated economic impact to the state is $37 million. They say it's an investment worth making.
In total, more than 900 jobs were provided to people, though some individuals may work for more than one production.
The bottom line to the state's bottom line is that entertainment is big business right now with minimal impact on the environment.
Lawmakers are seriously considering investing your tax money for a bigger payoff.
E-mail: rpiatt@ksl.com
×
Most recent Utah stories