Estimated read time: 3-4 minutes
This archived news story is available only for your personal, non-commercial use. Information in the story may be outdated or superseded by additional information. Reading or replaying the story in its archived form does not constitute a republication of the story.
WEST VALLEY CITY — Representatives of local congregations spoke out against religious extremism and called for kindness, unity and understanding among community members during an interfaith panel Saturday.
The Islamic Society of Greater Salt Lake hosted the program, "Muslim Voices Against Extremism," at Khadeeja Mosque.
Guest speaker Muzammil Siddiqi, president of the Academy of Judaic-Christian and Islamic Studies at the University of California in Los Angeles, said he hopes Utahns and all Americans will understand that Muslims in general are against extremist acts of violence, and that groups such as Isis are a misrepresentation of what Islam stands for.
"There are some bad apples," Siddiqi said. "And we want to emphasize this point that they do not represent Islam. They do not represent the Muslim community in general."
Siddiqi pointed to acts such as the killings at a French satire news outlet in Paris as "acts of selfishness" carried out in the name of religion but are the antithesis of what true religion embodies. Yet such acts are often portrayed as being representative of the Islamic faith, he said.
"If a Muslim commits adultery, we don't call it Islamic adultery," he said. "We should judge Muslims by Islam. We shouldn't judge Islam by Muslims."
---
Our extremism needs to be love, and it needs to be in all of us on an individual basis, showing concern for all humanity. We need to individually walk the talk.
–Rev. Father Elias Koucos
---
The Rev. Father Elias Koucos, rector of the Prophet Elias Greek Orthodox Church and chairman of the Salt Lake Interfaith Roundtable, echoed Siddiqi's remarks, urging local congregations to foster open communication and cooperation "rooted in love."
"Our extremism needs to be love, and it needs to be in all of us on an individual basis, showing concern for all humanity," Rev. Koucos said. "We need to individually walk the talk."
James Jardine, chairman of the public affairs council for The Church of Jesus Christ of Latter-day Saints and board member of the Utah Coalition Against Pornography, said Utah is strengthened when its diverse cultures and religions gain an appreciation for each other.
"I think our community is a model for the world. We're not perfect, but we've made and we're making progress," Jardine said. "And I feel like for most of us, our community is a safe place. We need to do better, but it's a good place to be."
Siddiqi said that while military action is sometimes necessary to combat extremist acts of violence and terrorism, world leaders should take more "positive action" in seeking for peace.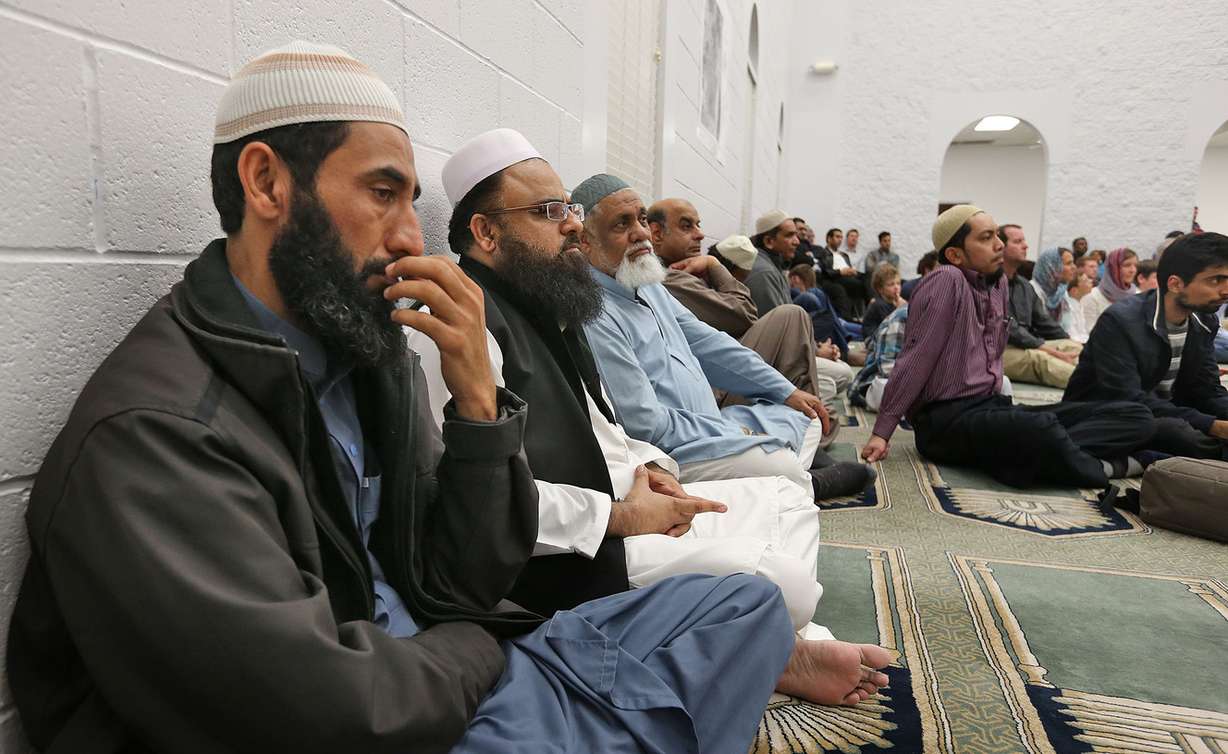 "There is something called right, and there is something called good," he said. "Right things have to be done in a good way. Sometimes we do the right things in the wrong way, and the effect is bad. For every situation there is a consequence."
West Valley mayor Ron Bigelow joined the panelists in calling for kindness and respect, both domestic and overseas. He said that religion and government should be institutions of unity, not divisiveness.
"Living together here in West Valley, between these mountains and in this great state of Utah, we are the ones who can and will do it correctly, peacefully and productively," Bigelow said.
×
Photos
Most recent Utah stories