Estimated read time: 3-4 minutes
This archived news story is available only for your personal, non-commercial use. Information in the story may be outdated or superseded by additional information. Reading or replaying the story in its archived form does not constitute a republication of the story.
SALT LAKE CITY — Cody Adams will tell you he has the next big idea in beekeeping. He calls it the Bee Barrel, the 21st century Bee Hive.
Adams, of Mona, spent the past two years bringing his idea to life and developing wood prototypes, including one that he keeps in his parents' yard in Orem.
When Adams was ready to generate some buzz on the product last year, he turned to crowdfunding.
"We went and chose Kickstarter," Adams said.
Kickstarter is a popular funding platform for creative projects and just one of many sites that allow people to solicit money from others, typically online.
Michael Berger of Salt Lake City also turned to crowdfunding to reach his dream. He will be attending the Nanjing University of Chinese Medicine in Nanjing, China.
"I'm raising money for a Ph.D. program in traditional Chinese medicine," he said. "I'm hoping to raise $7,500 for my first-year tuition.
Berger spent a month at the University in November and plans to return in April for the three-year program.
So far he's raised more than $1,100, mostly from family and friends, since he started his campaign on another crowdfunding site called GoFundMe.
"Initially I wanted to try to get a scholarship but I wasn't able to find a scholarship for international education like that," Berger said.
GoFundMe allows people to raise money for personal causes. Since its launch in 2010, more than $680 million has been raised through the site from over 9 million users.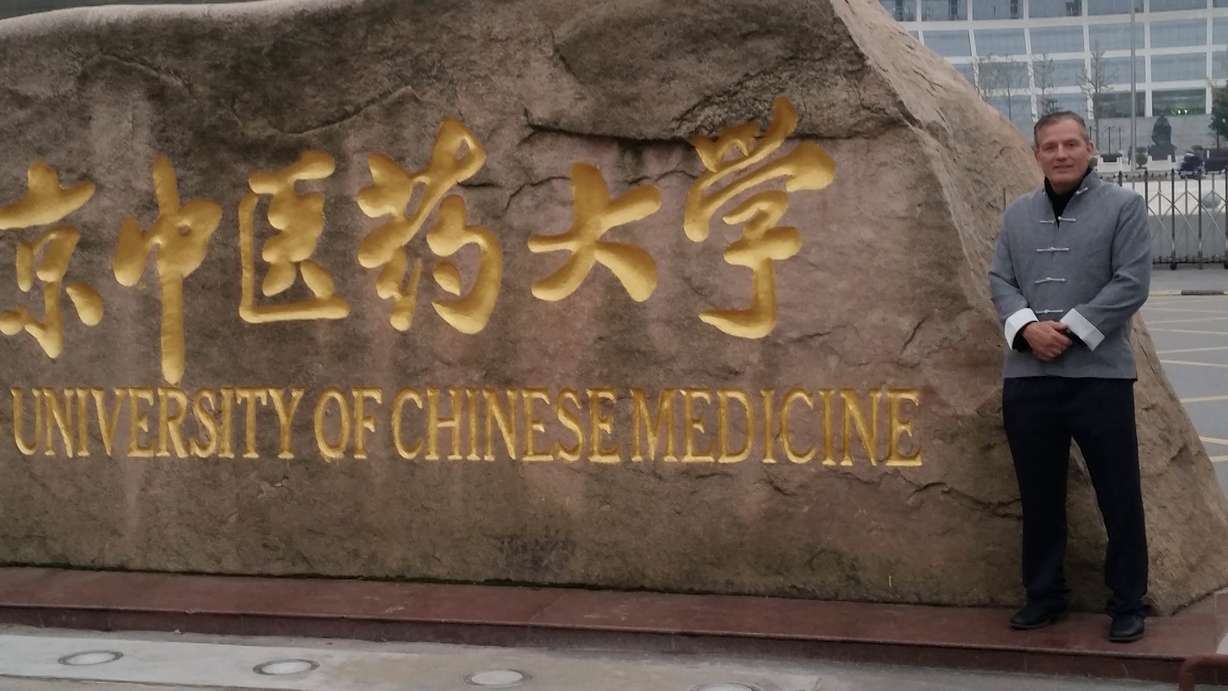 Jordan Halling, 21, from Sandy, was one of them.
She wanted some financial support to compete for the title of Miss Utah USA last December.
"My evening gown was over $1,000, the entry fee is $1,300, and it goes up," Halling said.
Donations poured in, adding up to $800.
"Without this, it would have been very, very difficult to be on that state," Halling said.
No doubt the community is generous, but as with any charitable giving, experts still urge caution.
Currently no state agency regulates any form of crowdfunding.
"We want consumers to be cautious in where they give their charitable donations," said Daniel O'Bannon, director of the Division of Consumer Protection.
According to the division, there are exemptions, but donation-based crowdfunding websites may be subject to regulation under the Charitable Solicitations Act, which is enforced by the division. The division investigates charity fraud on all platforms, including social media.
Some crowdfunding sites, including GoFundMe, have systems in place to catch and deter fraud, but experts say there's a bottom line.
"Everybody who gives, gives at their own risk," OBannon said.
He said before you donate, research to see if the charity is reputable, ask where the money is going and what percentage will go to overhead costs and find out if the charity is registered with the state.
Consumers can file a complaint with the division.
Berger, who plans to return to China in April, said he tries to reassure his supporters.
"I try to share photos of me at school and so forth so people know where the money is going and they can see me over there," he said.
Adams said he intentionally set a lofty goal of $300,000.
---
If you don't meet your goal, you don't get any money.
–Cody Adams
---
"We turned it on and within a few minutes we were already receiving donations," he said.
His campaign fell short with no risk to backers.
"If you don't meet your goal, you don't get any money," Adams said.
But Adams said his product has had worldwide exposure.
He plans to manufacture the Bee Barrels with alternative materials and get his product on the market next year.
Adams said he may re-launch with a new goal on Kickstarter.
"I get emails that aren't even in English asking me if they want me to be distributors for their country when they're ready," he said.
×
Photos
Related links
Related stories
Most recent Utah stories