Estimated read time: 5-6 minutes
This archived news story is available only for your personal, non-commercial use. Information in the story may be outdated or superseded by additional information. Reading or replaying the story in its archived form does not constitute a republication of the story.
SALT LAKE CITY — When Leslie Fiet received an Amber Alert on her cellphone Wednesday about a kidnapped 3-year-old girl, she remembered seeing a black vehicle similar to the one it described parked outside her downtown business.
The owner of Mini's Gourmet Cupcakes, 14 E. 800 South, went outside to check the vehicle's license plate and realized it matched.
"Then I got very scared," she said.
Fiet peered through the black sport utility vehicle's window and spotted a frightened little girl crying in the back seat.
"I just saw this little girl crying, and so my first thought was I had to get her out of there and get her in the store where it was safe," said Fiet, who wept as she recounted the experience.
"I just reached in through the window and took her out of her car seat and ran into the store and locked the door and called 911."
While they waited for police, Fiet said she calmed the hyperventilating girl with a stuffed animal and a book.
"She hung around my neck, so I just held her," said Fiet, a mother herself who couldn't help but imagine her own children missing. The SUV may have been in front of the store for as long as an hour, she estimated.
Bella Martinez, 3, was missing for two hours after the vehicle she was sitting in was stolen when her father stopped at a South Salt Lake convenience store. An Amber Alert was issued, prompting a massive search.
"I'm sure every minute seemed like hours," said South Salt Lake Police Chief Jack Carruth, who drove Bella's parents to meet her at the cupcake shop once she was located about 5:30 p.m. "It was a very emotional ride for them and an amazing reunion for them when they were reunited with their daughter."
The child's father was driving the car and left the girl sitting in the back seat when he went inside the store, 287 W. 3300 South. A woman approached him as he went inside and asked him for a cigarette, said South Salt Lake police spokesman Gary Keller. When the father came back outside, he saw the vehicle driving away.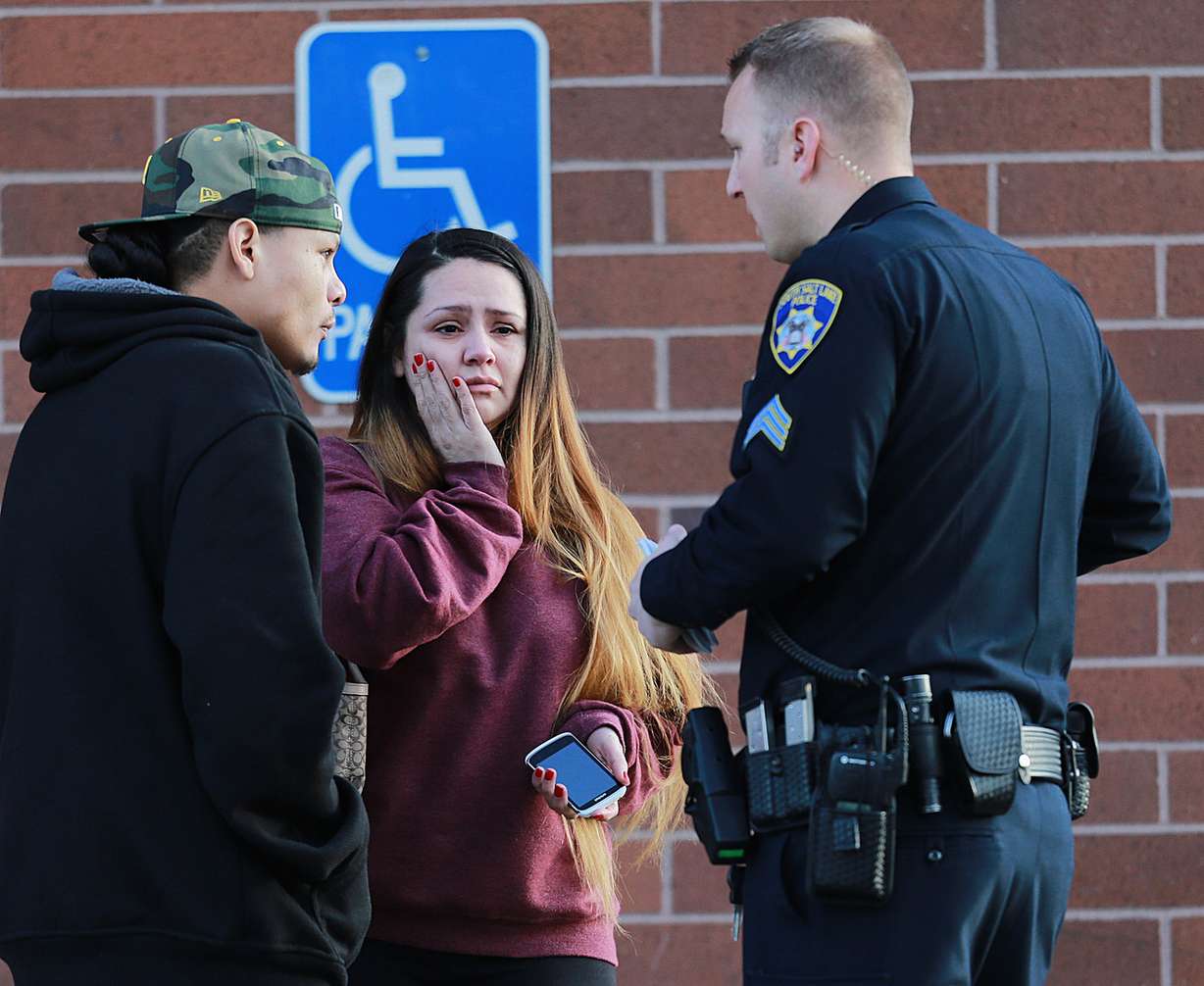 Rosealee Maria Key, the woman suspected of stealing the car, was located and arrested about 7 p.m. Keller said Key is believed to be homeless. Officers were able to quickly identify her through witnesses and driver's license records and shared her name and photo as part of the Amber Alert.
Police believe Key didn't realize the little girl was in the vehicle, which prompted her to eventually abandon it. They described the incident as a "crime of opportunity."
"The vehicle was left (with the keys inside) and she took advantage of that," Carruth said.
The case was the third time in two months on the Wasatch Front that a car has been stolen with a 3-year-old inside.
In December, a car with a 3-year-old girl in it was stolen from a Salt Lake apartment complex parking lot. The girl was with her grandmother, who left the car running and the child asleep inside as she stepped into the office at the apartment complex.
Police found the car abandoned in a nearby parking lot about 50 minutes later, with the little girl safe inside.
Last month, a 3-year-old boy sitting in the back seat of a car was kidnapped when the still-running car was stolen while his mother dropped off a child at daycare in Ogden. Police later called the woman's cellphone, which was still inside the car, and the boy answered it. He helped officers find him and the car by honking the vehicle's horn.
A search of state court records indicates that in the past year Key pleaded guilty to theft of services, a class B misdemeanor; possession of drug paraphernalia, a class B misdemeanor; criminal trespass, a class B misdemeanor; and attempted drug possession, reduced to a class A misdemeanor.
---
"I just saw this little girl crying, and so my first thought was I had to get her out of there and get her in the store where it was safe." Leslie Fiet, shop owner
---
A wireless Amber Alert, which was sent out to all capable cellphones in the area, was the first of its kind in Utah. The wireless emergency alert is a partnership between the Federal Emergency Management Agency, the Federal Communications Commission and wireless carriers.
"I was one of those people, riding FrontRunner today, and saw that alert pop up right on the smartphone I was using," said Joe Dougherty, spokesman for the Utah Division of Emergency Management. "I noticed as people's heads started popping up around the FrontRunner train that they were also very surprised to be getting that alert."
The alert was geotargeted to a certain area, determined by nearby cell towers, Dougherty said. Similar alerts are used very selectively for small or large areas to warn of anything from severe weather to a terrorist threat. The state of Utah has opted out of sending alerts between 7 p.m. and 7 a.m.
"In this case, the National Center for Missing and Exploited Children sent the alert out to a geotargeted area along the Wasatch Front," Dougherty said.
Cellular customers are not charged for the alerts, which companies provide for free as part of a public safety partnership.
The Utah Division of Emergency Management will be sharing more information and answering questions about wireless emergency alerts through its social media accounts.
Contributing: Dave Cawley ![](http://beacon.deseretconnect.com/beacon.gif?cid=250744&pid=4&reqid=142834)
×
Photos
Most recent Utah stories