Estimated read time: 6-7 minutes

This archived news story is available only for your personal, non-commercial use. Information in the story may be outdated or superseded by additional information. Reading or replaying the story in its archived form does not constitute a republication of the story.

This story is sponsored by KSL Cars. Your next car is waiting. Search Utah's largest selection of new and used cars.

Being a pickup truck owner isn't a lot different from being like everyone else. Mostly it means you can take your own trash to the dump, you don't have to worry about how you'll get your Christmas tree home, and you don't mind when dirt roads get a little muddy. But there are some things other people just don't understand.

Here are some things you and other pickup truck owners can relate to.
Everybody asks you for help with moving
It seems like someone you know — or a friend or a brother of someone you know — is moving every other weekend. It might be true that your Toyota Tacoma's bed is usually empty and you didn't have anything better to do on Saturday, but isn't there anyone else in town with a truck? Or a moving van?
The least they could do is provide a box of moving day donuts for that quick pick-me-up of energy you always seem to need once you see the dozens of boxes and heavy pieces of furniture sitting in the driveway just waiting for you.
No matter how few things your friend assures you he has to move, it always turns out to be just enough to make your back incredibly sore the next day.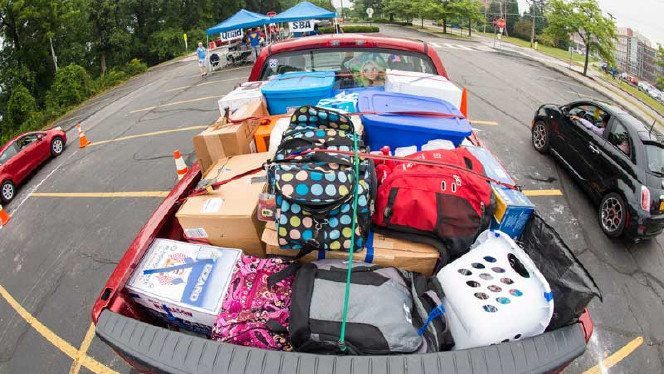 Photo credit: www.rochester.edu
You're the only one of your friends who knows anything about mud flaps
If you were ever to mention mud flaps in casual conversation with your friends (and let's face it, who doesn't?) you'd mostly be met with blank stares and half-hearted shrugs.
Only truck owners understand the nuances of picking just the right mud flaps, the trickiness of keeping them maintained, the annoyance you run into during the winter when road salt and ice get caked on and you have to spend an hour scrubbing to get it all cleaned off.
No, unless they own trucks themselves, your friends will never quite understand the love-hate relationship you have with your mud flaps or the agonizing decision you must go through every time you have to replace them. Low price or high quality? Why is there never an in-between?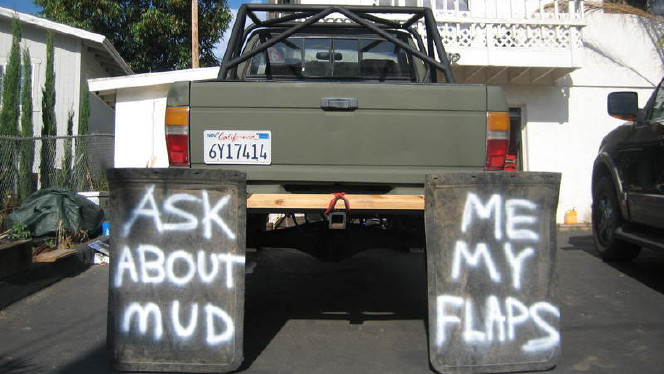 Photo credit: www.yotatech.com
When you talk about bedliners, you aren't talking about a cover for your matress
Sometimes you might have to clarify to your wife or friends when you tell them you're replacing or repairing your bedliner that you don't have a bed-wetting problem. The only bedliner you're worried about is the one you're having sprayed in your Dodge Ram.
You might also get an exasperated eyeroll once in a while when you turn up the volume on the TV when the commercial for sprayon bedliner comes on. Did you know you can drop a cinderblock on sprayon bedliner from 30 feet up and there will be no damage to the liner (says linex.com)? Now you just have to think of some way to test that out for yourself...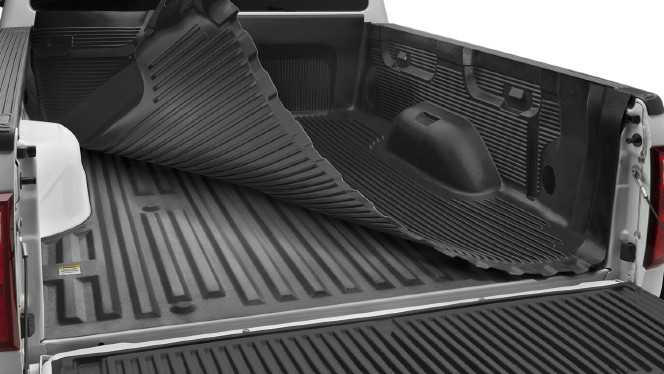 Photo credit: www.carid.com
You know of at least one place to go off-roading
Because let's face it, what truck owner doesn't go off-roading once in a while? Whether you live in the city, the suburbs or the country, you know of at least one good place within an hour's drive where you can go when you need to let off some steam or you just really want to get dirty.
And you probably have at least two friends who either bring their trucks along or who like to drive with you. Because it's always more fun to face rocky roads and muddy puddles with good company (plus, they can help dig you out when you get stuck).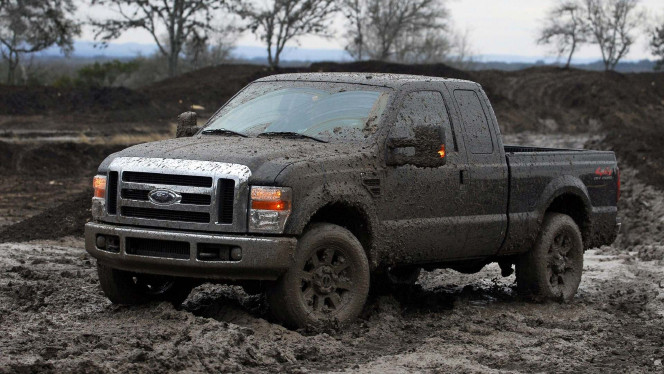 Photo credit: wallpapersmoot.blogspot.com
Your idea of the perfect gift is tailgating supplies... or new floor mats
These might sound like pretty tame gifts to some people, but to you, there's nothing more exciting than a new portable grill to try out at the season's first pre-game tailgating party.
It makes it easy for your family and friends to shop for you at Christmas and for your birthday. Just tell them you need some more grill supplies, a new cooler, or a nice reclining camp chair and you'll be satisfied.
If you're maxed out on tailgating supplies, there are always other easy options, like detail kits, floor mats, car wash shammies — the possibilities are endless.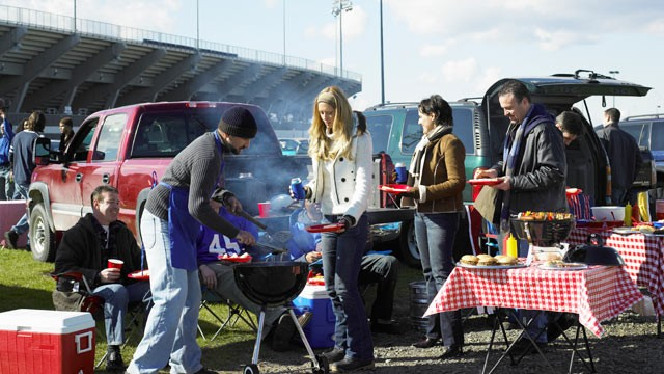 Photo credit: www.trackclassic.com
You know that "gross weight rating" isn't a reference to your waistline
Pickup truck owners know what their truck's weight capacity or "gross axle weight rating" is. For instance, there are light-duty trucks like the Chevy Silverado 1500, which are rated half-ton pickup trucks.
About.com says these are best used for hauling trash or creating a sport truck. The Chevy 2500 is rated as a three-quarter-ton truck and can handle bigger loads, like medium loads of sand and light-weight fifth wheel trailers. Then there are one-ton pickup trucks which can carry large loads of rocks and dirt or heavy fifth wheels like horse trailers.
Unfortunately, there is no such thing as a pickup truck too small or low on power to help your neighbor move, according to your neighbors at least.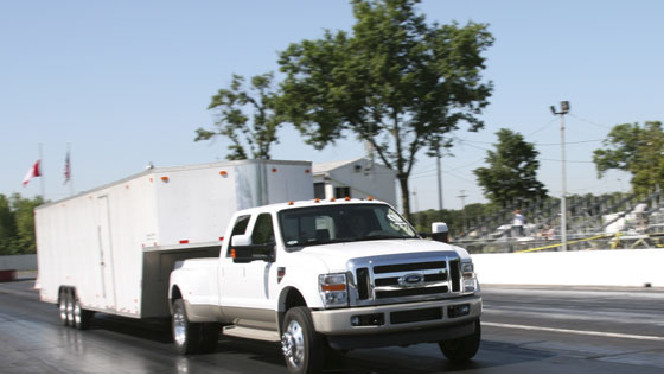 Photo credit: news.pickuptrucks.com
You feel like your feet are dragging on the ground when you ride in your friend's car
After getting used to stepping up to get into your truck and practically needing a step ladder once you've had it lifted, you'll probably stub your toe or bump your knee trying to get into a four-door sedan.
And when it approaches speed bumps or dips in the road, you might find yourself subconsciously holding your feet off the floor trying to keep from dragging them on the ground.
Cars that have been lowered will seem downright dangerous. You might want to avoid riding them if you can't keep a poker face when you're sure like the next deep gutter is going to high-center the car. Try not to feel sorry for the owners of these cars. Not everyone can be a pickup truck owner, after all.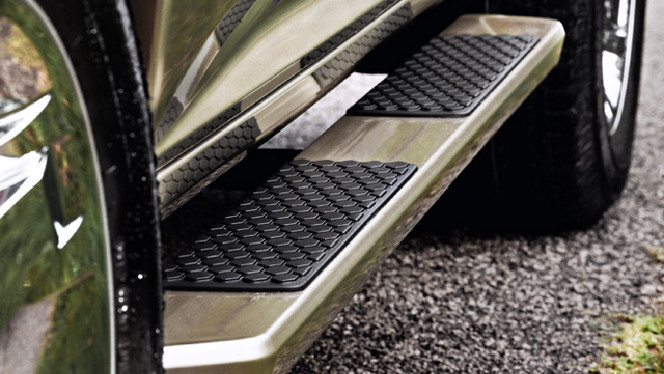 Photo credit: trucks.about.com
Find the truck that is right for you at KSL Cars.
×
Most recent Utah stories