Estimated read time: 2-3 minutes
This archived news story is available only for your personal, non-commercial use. Information in the story may be outdated or superseded by additional information. Reading or replaying the story in its archived form does not constitute a republication of the story.
Keith McCord reportingWith school out soon and the weather warming up, you may be making vacation plans. Are you staying in Utah? Going to a foreign country? Is the price of gasoline affecting your plans? These and other topics were top of mind during this week's fifth annual Utah Tourism Conference in Salt Lake.
Tourism still strong; in fact, it's a $740-billion industry in the U.S. In Utah it's a $6-billion industry; 20 million visitors come here every year, and they're still coming. Tourism is also a good employer for Utah--113,000 people work in tourism-related jobs.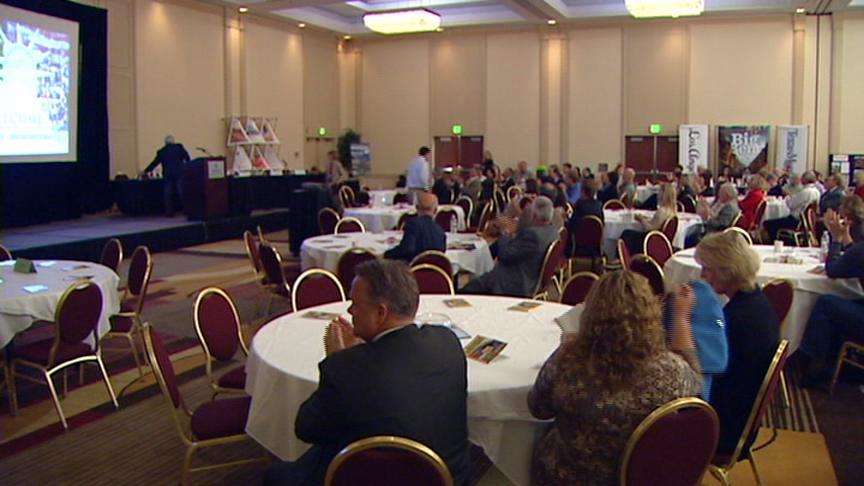 The industry is strong, but there are some opportunities to make it even stronger. Roger Dow, head of the National Travel Association, said, "When I grew up, my parents told me that the three R's were the most important thing -- reading, 'riting, 'rithmetic. I've added a fourth "R" for my children, and we should all do this, and that's roaming." Dow says we should all roam our state, roam our country and roam the world.
He told the Utah Tourism Conference that people are still making vacation travel plans, despite high gasoline prices. "We're watching the gas impact very carefully. It's been our experience over 30 years of watching this, that Americans don't give up their vacations. What they usually do is modify what that vacation is," Dow said.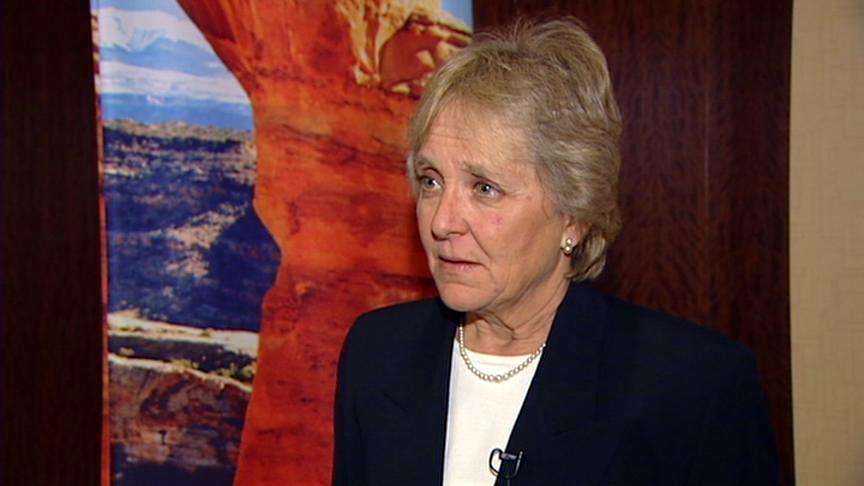 In other words, they'll stay a little closer to home, and that's good news for Utah.
Leigh von der Esch, with the Utah Office of Tourism, said, "Utah is perfectly positioned because we are a good value. There are so many different things to do in such a short area, and that really helps when you're worried about the driving costs."
One area where Utah, as well the nation's tourism industry can improve, is to attract more foreign travelers. We already get good visitation from Canada and Mexico. Those vacationers will spend $800 to $900 per trip but are not likely to stay as long. "A long-haul or overseas traveler spends $3,000 to $4,000 per trip. The numbers are a factor of three and four; they've come a long way and they stay for two weeks and not two days, that's why this is so critical."
But there are some hurdles in improving that. Dow says complicated visa requirements in other countries need to be simplified to make it easier for people to travel here. He also says there's a perception in other nations that entering the U.S. is a hassle because of our increased security measures.
Dow says the Economic Stimulus checks are coming at a good time for the industry with the summer-travel season here. The National Travel Association has done some polling recently and found that 10 percent to 15 percent of those surveyed said they'll use that money to take a vacation.
E-mail: kmccord@ksl.com
×
Related links
Most recent Utah stories