This archived news story is available only for your personal, non-commercial use. Information in the story may be outdated or superseded by additional information. Reading or replaying the story in its archived form does not constitute a republication of the story.
LOGAN — Stew Morrill announced his retirement after 17 years as Utah State's head coach on Friday, and it didn't take long for the Internet to explode with cries of "thanks, coach," tributes — and potential replacements for the long-tenured Aggie legend.
Utah State will conduct a national coaching search immediately and hopes to announce Morrill's successor around the end of the 2014-15 campaign. The list of eligible candidates could include several former Morrill assistants and others with ties to the state of Utah and Cache Valley.
Replacing Morrill won't be easy. The Provo High graduate and Gonzaga alum is the school's all-time winningest coach with 393 victories, and he led the Aggies to their first NCAA tournament victory in 31 years when Utah State beat Ohio State in the 2001 tourney's first round.
The Aggies made six trips to the Big Dance under Morrill after only two visits in the 12 seasons before his arrival.
"They're playing at a great place in a good league, and a new voice will be positive," Morrill said during his retirement announcement. "It's time for a new voice. I hung on for a while. If I just wanted to be done, I would've quit today. But I want to finish the season and see where we can go."
Here are six current college basketball coaches with ties to Morrill and Utah State who could be in line to take over the program following the departure. The list is not exhaustive or definitive by any measure, but could be a good place to start when Utah State Athletic Director Scott Barnes begins analyzing potential candidates to be the next head men's basketball coach in Logan.
Randy Rahe, Weber State
The ninth-year head coach for the Wildcats, Rahe has led the Wildcats to four Big Sky championships and two NCAA tournament bids. The four-time Big Sky Coach of the Year honoree recruited and coached Damian Lillard, the first Big Sky player to be named an All-American who became the first Wildcat to be selected in the first round of the NBA draft when he went sixth overall to the Portland Trail Blazers.
Prior to Weber State, Rahe joined Morrill's coaching staff at Colorado State in 1992 and followed the Provo native to Logan in 1999. The Aggies went 143-48 during Rahe's time on the coaching staff, including five Big West championships and three NCAA tournament bids. He also spent two seasons at Utah with coach Ray Giacoletti, where he helped the Utes to a 29-6 record and a Sweet 16 tournament run in his first season.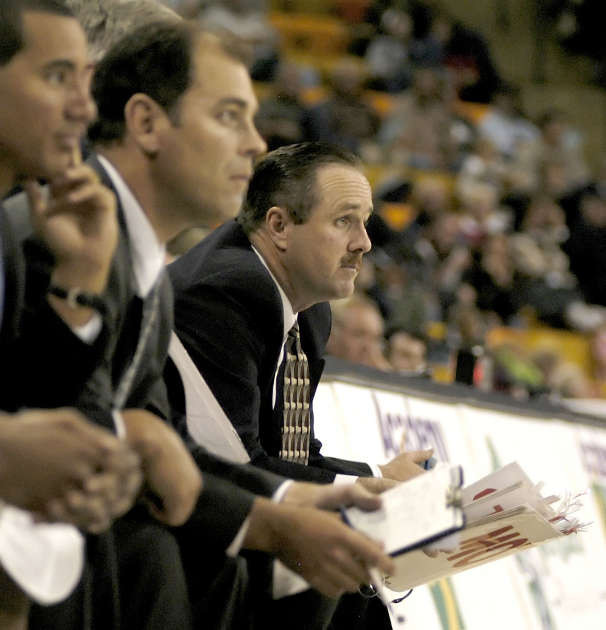 In the 2014-15 USU media guide, Rahe called Morrill "one of the top five coaches in the country."
"What he has done at Utah State is mind-boggling," the Bancroft, Iowa-native added. "He took a good program and elevated it into one of the best programs in the country as far as winning on a consistent basis."
Tim Duryea, Utah State associate head coach
If Utah State wanted to keep continuity by promoting from within, Duryea would be the logical choice as he spent the past 14 seasons as an assistant coach to Morrill. The 1988 North Texas grad was a head coach for one season at Hutchinson Community College in Kansas, and he also has assistant coaching experience from Colorado State and North Texas along with his tenure at Utah State.
The 50-year-old Duryea coached the Aggies' defense for seven years, when the team finishing in the top 10 nationally in points allowed.
"He wears a lot of hats and wears them well," Morrill has said of Duryea. "Tim is extremely organized, can coach on the floor, and he's also a good recruiter. His loyalty to me and Utah State is appreciated, and I know he will be a very good head coach one day."
Tommy Connor, Utah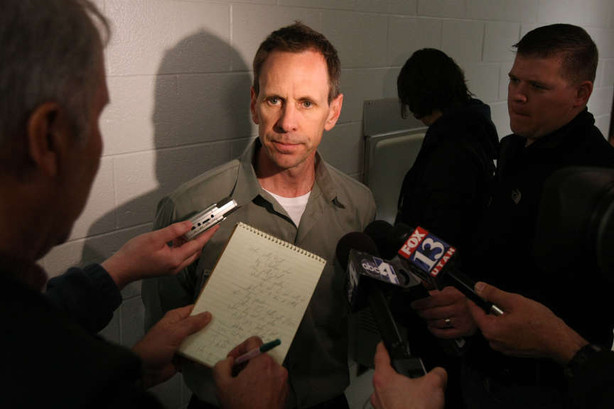 Connor has eight years of coaching experience, including four years on Larry Krystkowiak's staff that saw him promoted to associate head coach last summer. He also served four years as an assistant to Rick Majerus from 1994-97, and he knows how to recruit across the Wasatch Front.
The 1990 Utah graduate also had a remarkably famous run as an NAIA head coach, leading Westminster College to a 264-114 record that included a 126-40 mark in Frontier Conference play. The Griffins won seven regular-season conference titles, two conference tournament titles and 10 seasons of 20 or more wins.
Blaine Taylor, formerly of Old Dominion
Taylor spent five years as an assistant coach on Morrill's staff at Montana, then succeeded him in 1991, his first year as a head coach. Montana went 141-66 under Taylor with two NCAA tournament bids.
Former Montana assistant coach Mike Montgomery hired Taylor as an assistant coach at Stanford in 1998, and the duo spent three years together before Taylor ascended to the head coaching job at Old Dominion.
The 56-year-old Taylor won a school-record 239 games at ODU, but also coached the Monarchs to a 2-20 start in 2012-13. He finished 239-144 as head coach of Old Dominion, his last coaching job, with four NCAA tourney trips that included a first-round win over Notre Dame in 2010.
"As fine of a coach as Stew is, he's a finer human being and the effect he has had on so many people in our profession is profound," Taylor said in this year's USU media guide. "To see the path his career has taken and the level of success is really something that doesn't surprise me, and I'm very proud and happy for him and his family that things have turned out this way."
Don Verlin, Idaho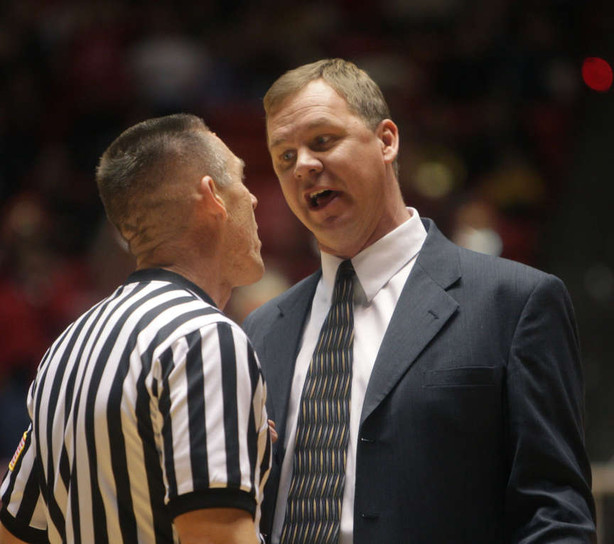 A 1993 graduate of Colorado State, Verlin spent 15 years on Morrill's coaching staff between CSU and Utah State. He was the longest-tenured assistant coach in Utah State history when he left to take the Idaho job in March 2008. Verlin primarily managed the offense during his tenure in Logan, when the Aggies were among the top five teams in field-goal percentage, including the No. 1 shooting team in 2005.
Verlin is 104-102 at Idaho, including a 61-32 mark at home and the all-time winningest coach in Vandals history. The school has played Utah State 11 times under Verlin, posting a 2-9 record.
Verlin recently signed an extension to stay with Idaho through July 1, 2016.
"I wouldn't be at Idaho if it wasn't for Stew Morrill," Verlin said. "I spent 15 years with him and learned the game and how to run a program."
Jon Judkins, Dixie State
The 10-year head coach in St. George would be a bit outside the box, with no head coaching experience at the Division I level. But Judkins has talent on a bigger stage, and he's already familiar with the Utah State culture.
Judkins graduated from USU with a degree in physical education, and he holds the distinction of being the first Aggie to record a triple-double. Judkins helped his 1987-88 team win its conference tournament and advance to the NCAA tournament after a five-year drought.
A native of Salt Lake City, Judkins compiled a 284-124 record in 12 years as the head coach of Snow College in Ephraim, and he's recorded six seasons of 20 wins or more since taking over at Dixie State. He currently owns a 450-213 all-time record as a head coach.
Contributing: Jon Oglesby, Josh Furlong
×
Photos
Related Stories