Estimated read time: 6-7 minutes
This archived news story is available only for your personal, non-commercial use. Information in the story may be outdated or superseded by additional information. Reading or replaying the story in its archived form does not constitute a republication of the story.
This story is sponsored by Blendtec, the last blender you'll ever own.
Smoothies sound good no matter what time of year it is, but they're annoyingly expensive to buy from fast food chains. Which is why if you haven't already started, now is the time to start making your own smoothies from home.
You'll be able to customize what goes in, make it for a fraction of the store-bought price, and maybe even sneak some vegetables into your family's diet. The next time a smoothie craving hits you, make your own and add one of the following fresh, healthy ingredients to it. (Just don't tell anyone what's in it until after they've tried it.)
Kale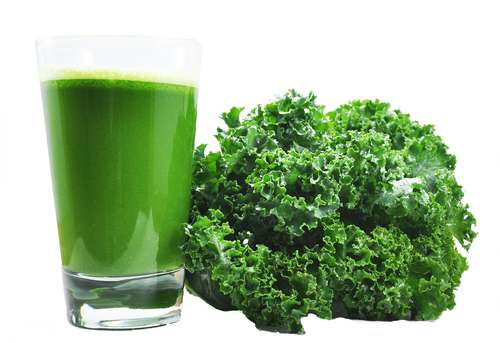 What's the big deal about kale? You've probably heard of it, maybe even seen it (it's a leafy green with crimped, almost curly edges), but why on earth should you add it to your smoothie?
Well, besides adding a vegetable serving to your diet, kale is considered one of the healthiest foods in the world. It has 133 percent of your daily vitamin A and 134 percent of your vitamin C, in addition to several vitamins and minerals.
Compare that to an orange, what we traditionally think of as a good source of vitamin C, which has just 85 percent of your daily value.
In a smoothie, pair kale with some strong-tasting fruits like pineapple if you really want to hide its flavor from your family's taste buds.
Almond milk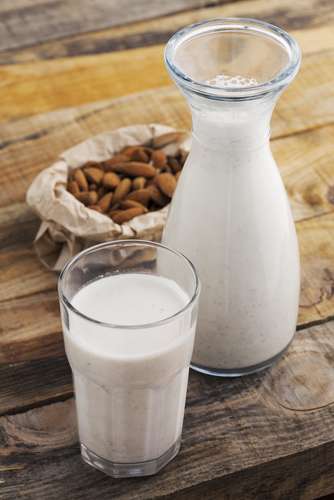 For those who are averse to consuming animal products, allergic to dairy, or looking to cut down on cholesterol, almond milk makes a great substitution for cow's milk. You can buy it at most grocery stores or make it yourself by grinding soaked almonds with water in a blender.
It gives you all the benefits of raw almonds — including fiber, protein, calcium, iron and vitamin E — without the fat. Try replacing cow's milk with almond milk in your next smoothie to pack an extra punch of nutrition in your diet.
Flaxseed
Flaxseed, or flax, is a tiny brown seed that acts as a great source of fiber. Just one tablespoon serves up 11 percent of your daily value. You'll want to use this ingredient judiciously — if you aren't used to getting your full daily amount of fiber, it might be a little too strong for your digestive system. Start off adding a teaspoon at a time to your smoothie and enjoy the benefits of feeling full longer and making your digestive tract healthier.
Dates
Those funny fruits that look like a cross between a prune and a raisin are known as dates, one of the oldest cultivated fruits in the world. It's another great source of fiber and also has its fair share of potassium (27 percent of your daily value).
By adding it to your smoothie you'll get the chance to try a new flavor and add some variety to your cooking. Dates are great in breads and cakes as well.
Spinach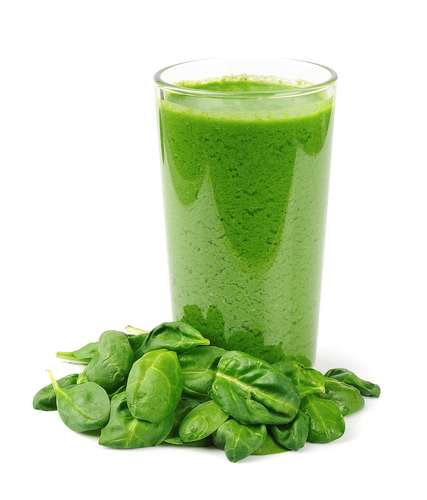 Another healthy green we've all heard of is spinach (you know, the stuff that made Popeye so tough). It is a good source of vitamin A and has even fewer calories than kale — just seven per cup!
But spinach gets a bad rap from young kids who somehow get the idea it's a disgusting food they ought never to try. Who knows where it comes from; it must be folklore passed down from kid generation to kid generation.
If your kids fall into this category, tell them after they've finished their smoothie they've just had a quarter cup of spinach. Perhaps they'll finally sing a different tune — or even try some fresh with their dinner!
Peanut butter
Though not a low-calorie option, peanut butter can be a nice choice if you're looking to add more protein to your smoothie. It is a familiar flavor kids will appreciate, and just two tablespoons have 16 percent of your daily protein and seven percent of your fiber.
Wheat germ
You've eaten whole wheat bread and probably already know of the health benefits of all things whole wheat. Wheat germ is a part of the wheat that is removed during refining and is another powerful source of fiber.
A single ounce has 15 percent of your daily fiber and 10 percent of your iron, which makes it a great ingredient for those who are borderline anemic. The fact that it has no sugar and only a tiny amount of fat only makes it more appealing as an addition to your smoothie.
Fresh ginger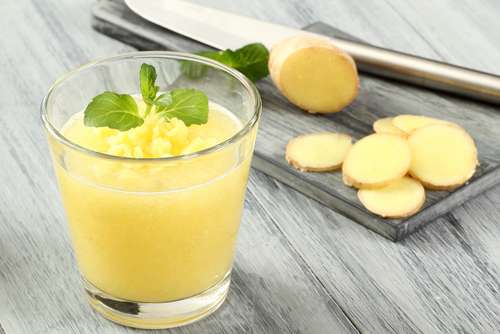 Yet another funky-looking resident of the grocery store produce section is the one that looks a little like a many-legged potato: the ginger root, an ingredient most commonly associated with Indian cuisine.
Instead of getting it powdered in a bottle, buy it fresh and grate it or slice it as an addition to your smoothie. It is well known for its powers of relieving morning sickness and motion sickness, and it's a natural anti-inflammatory and can help prevent or ease cold symptoms.
It tends to intensify any flavors it's paired with, so use it wisely and use it well. Maybe add it to the smoothie you feed your kids just before a long car trip to really appreciate its benefits.
×
Most recent Utah stories