Estimated read time: 2-3 minutes
This archived news story is available only for your personal, non-commercial use. Information in the story may be outdated or superseded by additional information. Reading or replaying the story in its archived form does not constitute a republication of the story.
(KSL/KCSG/AP) -- Crews in Southern Utah are battling two massive wildfires. Flames have consumed nearly 60,000 acres.
Wind and lightning are the two forces of nature that have fire bosses concerned tonight. They have over 100 firefighters trying to hold the line against the raging brushfires.
Both the Jarvis and Kolob Fires are thought to be manmade. Dry conditions and gusty winds are fanning flames pretty rapidly.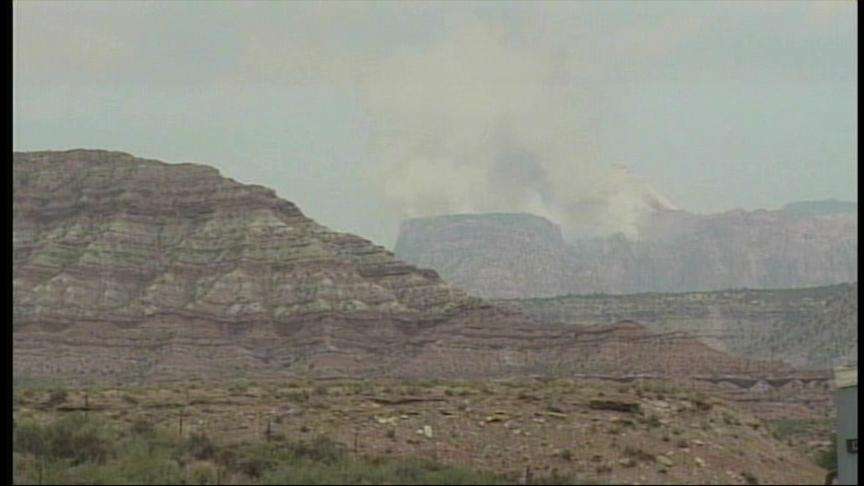 Officials say the Kolob fire has grown to more than 18,000 acres and it's burning dangerously close to homes near Zion National Park.
Two out buildings, a cabin and two pick-up trucks have been lost to the fire.
Zion National Park is still open to the public. The fire is 40 percent contained. Fire bosses say it all depends on the wind, but so far the southern end looks good.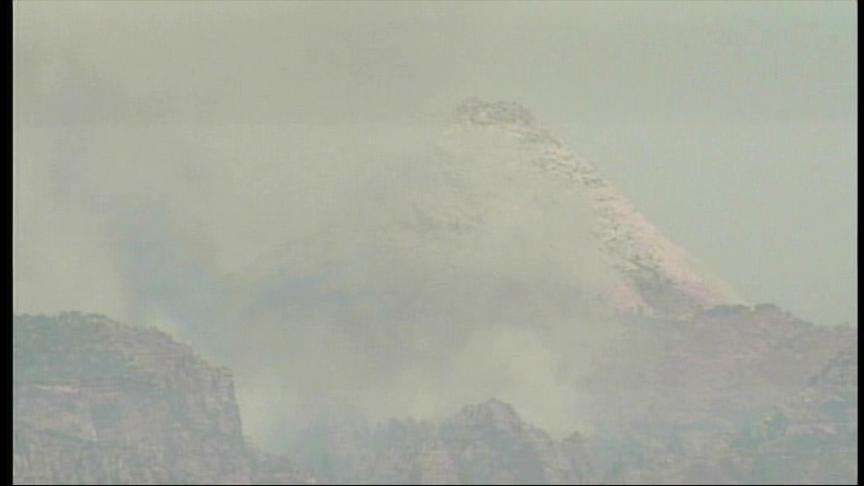 Jerry Bruner, Incident Commander: "There's some stringers of canyons that are full of fuel and run the same direction as the winds, so it could push them further into Zion National Park."
Meanwhile, fire crews in southern Utah say the Jarvis Fire is growing in size.
Authorities say at three this morning, flames came dangerously close to the community of Bloomington. The fire is burning west of Saint George. So far, it's consumed 41,000 acres.
Officials say it is 24 percent contained.
Fire crews are making progress on the east side of this fire and are doing burnouts tonight on the north side.
Governor Huntsman got a first-hand look at the blazes yesterday.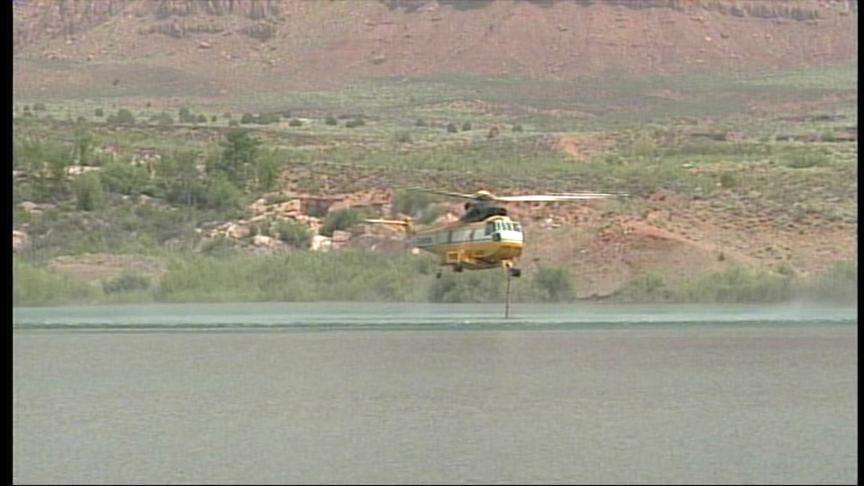 Jon Huntsman Jr., Governor of Utah: "It's breathtaking in terms of its sheer size and destructive capacity."
Of the 300 wildfires fires in Utah this year, 12 have been in Southern Utah.
Power has been restored for almost all of the people who lost service for a while last night because of wildfires.
Utah Power says 948 customers lost power around eleven o'clock. All but four had electricity again by about 3:30. Crews were waiting until daylight to replace power poles and get service back to the remaining customers.
Power workers had to replace a 34-thousand, 500-volt line that supports Virgin, Rockville and Springdale in southern Utah.
(The AP contributed to this story)
×
Related links
Most recent Utah stories