Estimated read time: 2-3 minutes
This archived news story is available only for your personal, non-commercial use. Information in the story may be outdated or superseded by additional information. Reading or replaying the story in its archived form does not constitute a republication of the story.
Nicole Gonzales and Andrew Adams reportingWest Valley City police are investigating a shootout between a man and officers that happened last night. Forty-seven-year-old Randy Jeffs, who fired at police, is still in the hospital.
Police say Jeffs may possibly face several counts of attempted homicide, and detectives are taking this case very seriously.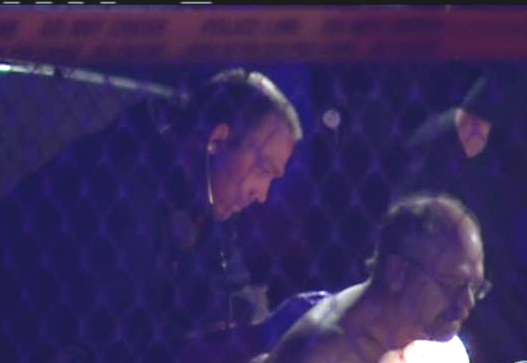 The incident occurred at around 10:00 last night at a home near 6500 West and 3800 South. Police say the situation was extremely dangerous for all parties, including family members, officers and even neighbors. "It was pretty frightening. I love CSI, but not across the street, you know. It's scary," said neighbor Harriot Richards.
Deray Culley, also a neighbor, said, "At first, being asleep, you couldn't tell what it was. But after the second time, I've been around guns long enough to know, hey that's a gun shot. That was close."
Capt. Tom McLachlan, spokesman for the West Valley City Police Department, said, "You don't get shot at every day. It's a major incident in the officer's life as well as the lives of the husband and the wife. Think how she felt inside the house. The officers are trained to respond and they responded correctly."
Last night, police got a call from Jeffs' wife telling them he'd fired shots into the ceiling. When officers arrived on scene, Jeffs started firing out a bedroom window.
Three officers returned fire, shooting Jeffs in his arm. After that, Jeffs was still resisting, so police tried to use a Taser on him. When the Taser didn't work, they sent a dog to take him down.
The wife and two children escaped the home safely. One child was found hiding inside the home; the others were safe in a nearby car.
Police say these domestic disputes can be extremely dangerous. "So many domestic violence homicides stem from situations just as this. Emotions get out of control. It's just not a good deal, and it's a horrible situation for the officers to walk into the middle of," McLachlan said.
One neighbor said that Jeffs and his wife are currently going through a divorce, so that may be the reason the situation escalated so quickly.
E-mail: ngonzales @ksl.com
E-mail: aadams@ksl.com
×
Most recent Utah stories