This archived news story is available only for your personal, non-commercial use. Information in the story may be outdated or superseded by additional information. Reading or replaying the story in its archived form does not constitute a republication of the story.
SALT LAKE CITY — Utah saw some interesting events in 2014, with stories ranging from heartfelt to tragic. Several Utah events even caught national attention. Here's a look back at the biggest and most popular stories KSL covered this year.
On Dec. 20, 2013, a federal judge struck down Utah's voter-approved constitutional amendment — which defines marriage as the union of one man and one woman — finding that it violates rights to due process and equal protection as set forth in the 14th Amendment to the U.S. Constitution.
However, the state continued to appeal the ruling throughout 2014, a move that was expected to cost over $2 million. In August, a poll showed 62 percent of Utahns support Utah's decision to appeal to the Supreme Court, but only 17 percent believe the Supreme Court will uphold Utah's ban on same-sex marriage.
Investigators spent nearly two years building a criminal case against former Utah attorneys general Mark Shurtleff and John Swallow and search warrants were served June 2.
Swallow and Shurtleff are accused of obstructing justice, money laundering and accepting illegal gifts as public employees. Some of the charges are connected to their relationships with indicted businessman and Shurtleff campaign donor Jeremy Johnson and imprisoned businessman Marc Sessions Jenson.
Related Stories:
Although both men were booked and released from jail, they maintain their innocence and say the charges are politically motivated. Court hearings are underway with the latest scheduled for late January.
Beginning in June, groups of Utah World War II veterans were flown to Washington D.C. as part of the Honor Flight initiative. More than 200 veterans had the opportunity to visit a monument created in 2005 in remembrance of their sacrifice during World War II. The veterans were also able to visit Arlington National Cemetery.
Dozens of the veterans shared their Honor Flight experience with KSL-TV and talked about serving in the war.
Ethan Van Leuven ================
A 4-year-old West Jordan boy made national headlines after his family and community rallied around him during his fight against leukemia. Ethan Van Leuven was diagnosed when he was 22 months old, and when his health took a turn for the worst, his family decided to celebrate Halloween, his fifth birthday and Christmas within one week in October.
The community joined in to help Van Leuven celebrate his favorite holidays, with neighbors decorating their homes with Christmas lights, local radio station, FM 100.3, playing Christmas music Oct. 26, and hosting a parade.
Van Leuven lost his battle to leukemia on Oct. 28.
Officer-involved shootings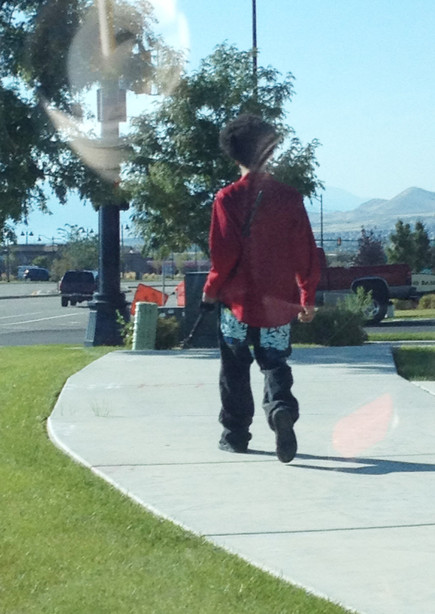 Several officer-involved shootings occurred in Utah and across the nation in 2014, causing questions and protests about police using excessive force and racial profiling. The controversy began July 17 with the death of 43-year-old Eric Garner, who died after police put him in a choke hold after they say he resisted arrest.
Nationwide protests erupted after white officer Darren Wilson shot and killed black teen Michael Brown in Ferguson, Missouri, on Aug. 9. Surveillance video showed Brown allegedly shoplifting from a convenience store several minutes before he was killed. The case went before a federal jury, and Wilson was not indicted in the shooting death.
Utahn Dillon Taylor was shot and killed by officer Bron Cruz on Aug. 11 at the parking lot of a 7-Eleven in South Salt Lake. Cruz's body camera showed Taylor with his hands in the waistband of his pants, failing to comply with police orders. A month later, officers shot and killed 22-year-old Darrien Hunt in Saratoga Springs. Officers said Hunt swung a samurai sword at them before running.
Now, Utah legislators want every police officer in the state to wear body cameras.
Crimes against children
Several shocking crimes against children in Utah made national headlines in 2014. A West Valley woman was arrested April 13 after police found seven deceased infants in her Pleasant Grove home. Police believe Megan Huntsman, 39, gave birth to all of the infants and killed them between 1996 and 2006. At least six of them were born alive, police said.
According to investigators, Huntsman admitted to police that she either suffocated or strangled the babies immediately after they were born.
Another Utah woman, Alicia Marie Englert, was arrested after a neighbor found a baby in a trash can outside her Kearns home. Investigators believe the newborn was placed in the trash container about 6 a.m., and police were alerted shortly after the discovery at 7:10 a.m.
Englert also told police she was afraid to tell her parents about her pregnancy and that she discarded the baby "in hopes that it would die and solve her problems," according to a jail report.
A 6-year-old girl with terminal brain cancer received more than 189,000 Christmas cards at her Fountain Green, Utah, home. Addie Fausett loves getting the mail from her local post office and when her parents found out this might be her last Christmas, her grandparents thought it would be nice if she received a lifetime of Christmas cards this year.
The story was picked up by national news outlets and cards poured in from all over the world. The community held a parade for Fausett on Dec. 23 with 45 parade floats donning Christmas lights.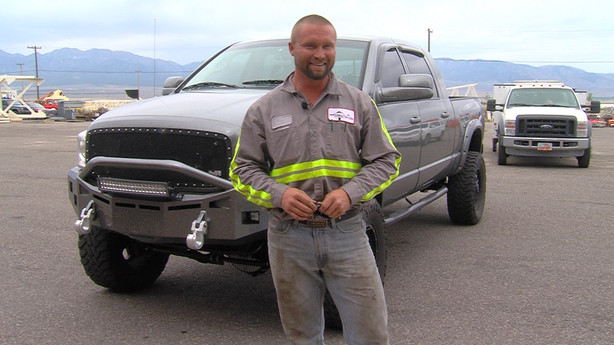 A Syracuse man used his truck to stop a high-speed chase and prevent any children in his neighborhood from getting hurt. Bryson Rowley was at a skate park with his wife and children when he heard the police chase going through a nearby residential area.
Knowing that just minutes earlier the vehicle had recklessly driven through a baseball field, forcing dozens of children to scramble out of the way to save their lives, Rowley got into his Dodge Ram pickup truck with the intent of blocking off the entrance to the park so the vehicle couldn't come through again.
A 14-year-old male was driving the stolen vehicle and was arrested after he hit Rowley's truck and was stopped.
Although Rowley's truck received minor damage in the accident, a West Valley auto body shop gave the truck a $15,000 upgrade free of charge. Parts were donated by community members.
Every year, KSL.com posted a user-submitted photo gallery of Halloween costumes and decorations from across Utah. The article quickly received over 820,000 pageviews, making it the third most popular article on KSL.com during 2014.
Our readers apparently love Halloween because not only did the article receive a lot of clicks, but it also showcased hundreds of creative costumes.
Contributing: Richard Piatt, Dennis Romboy, Sandra Yi, Jed Boal, Shara Park, Sam Penrod, Nkoyo Iyamba, Debbie Dujanovic, Pat Reavy, Ashley Kewish and Natalie Crofts
×
Related Stories