Estimated read time: 2-3 minutes
This archived news story is available only for your personal, non-commercial use. Information in the story may be outdated or superseded by additional information. Reading or replaying the story in its archived form does not constitute a republication of the story.
SALT LAKE CITY - Se espera que una tormenta que traerá fuertes vientos de hasta 75 millas por hora y temperaturas de congelación tan bajas como los 30 grados bajo cero el lunes por la noche.
Y con los fuertes vientos, hay una posibilidad de cortes de energía.
Rocky Mountain Power dijo que ha estado monitoreando la tormenta entrante y tienen tripulaciones listas para responder a cualquier interrupción. La compañía quiere que sus clientes pueden prepararse también.
"Tengan un kit de emergencia a mano en donde todo esté reunido", dijo la portavoz de Rocky Mountain Power, Margaret Oler. "Tenerlo en algún tipo de contenedor - una bolsa, una caja o algo - que todo esté reunido en un solo lugar, fácil de encontrar".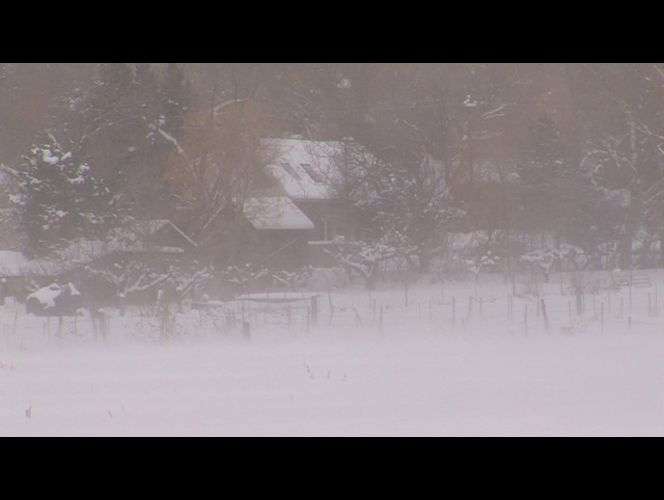 Durante el invierno, el equipo debe incluir ropa de abrigo, mantas, agua, alimentos de preparado fácil, una linterna, una radio y pilas de repuesto, dijo Oler.
Oler aconsejó a los habitantes de Utah a llamar a Rocky Mountain Power si se produce un apagón.
"No siempre sabemos del alcance de un corte de luz sin esas llamadas entrantes", dijo Oler. "Nuestros recursos de personal están en su lugar. Tenemos un centro de 24 horas en este valle listo para ir".
El clima extremo puede traer peligro para los animales domésticos que normalmente se quedan fuera.
Tracy Roddom, la subdirectora del albergue de animales del condado de Davis, dijo que los dueños deben limitar el tiempo de una mascota en el exterior.
"Por lo general, lo mejor es tener a sus animales en el interior de este tipo de clima", dijo Roddom. "Pero si van a estar fuera, debe posicionar la casa de su perro en contra del viento y proveer de algún tipo de resguardo en la entrada de la perrera".
Mudar a las mascotas que están al aire libre al garaje es otra opción, y hacerles una cama de paja es mejor que darles una manta, dijo Roddom.
"Usted también querrá asegurarse de que tengan acceso al agua todo el tiempo", dijo Roddom.
Contribuidores: Megan Marsden Christensen, Jodi Saeland
×
Most recent News stories