Estimated read time: 2-3 minutes
This archived news story is available only for your personal, non-commercial use. Information in the story may be outdated or superseded by additional information. Reading or replaying the story in its archived form does not constitute a republication of the story.
John Hollenhorst reportingArmed with new enforcement powers, the state of Utah this weekend launched a major new effort to stop an invasion of an alien species from spreading into Utah waterways.
If you own a boat, you could face fines this year if you don't cooperate.
The threat is from tiny clam-like critters called "mussels." Zebra mussels and Quagga mussels have done billions of dollars in damages in the Eastern U.S. Last year, compliance with Utah's prevention effort was voluntary. This year it's mandatory.
If you pull a boat out of one lake and move it to another, you could be helping mussels finish their amazing high-speed invasion of the United States. That's why wildlife officials stepped up enforcement this weekend.
The rule is, if your boat came freshly from infested waters such as Lake Mead, you have to get a high-pressure, high-temperature wash. That kills microscopic offspring of Zebra and Quagga mussels; a shellfish notorious for hitching a ride.
Evan Freeman, with the Utah Division of Wildlife Resources, says, "If we don't do it, and these mussels get into Utah, the conservative estimate for Utahns' spending is going to be $17 billion a year."
They used to live only around the Black Sea. But in 1988, they hitched a ride on a ship. Within seven years, they were in nearly every Eastern waterway. Officials in Utah are educating boaters about the damage they do.
Wyn Rigg, a Heber City boater, said, "We got a pamphlet yesterday when we picked up the boat, and it looks like they could clog up all the pipes and drains and motors and boats and everything."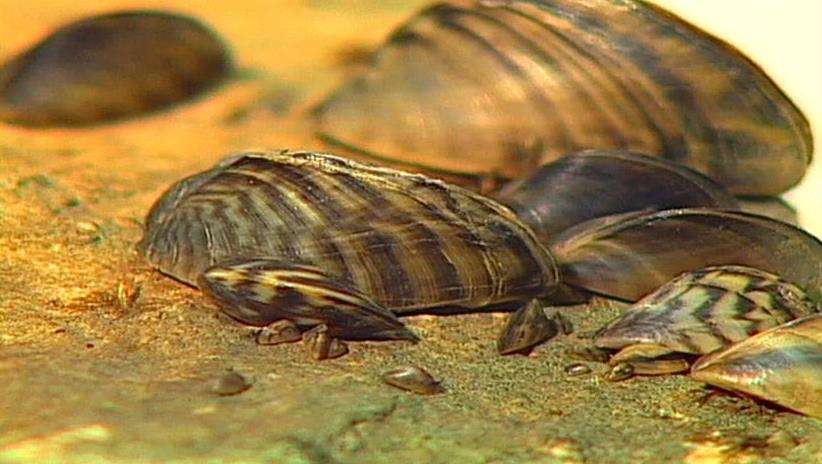 They wreak havoc on power plants, water systems and canals, causing over $100 million a year in damages.
The Utah Legislature has now authorized a $1 million for more enforcement and decontamination. And peace officers can detain boats and issue fines. "Last year if we encountered one of those at risk boats, [and] we told them not to launch, they could pretty well just blow us off. And so this year we've got the bite to back the bark," Freeman said.
Rigg said, "I think it's a good thing. We need to stop the spread of Zebra mussels and other obnoxious weeds."
As a matter of fact, biologists are trying to keep certain weeds and other invading species out of Utah waterways. If the public helps stop the mussels, it will likely stop those other invaders as well.
For more information on mussels, click on the related link.
E-mail: hollenhorst@ksl.com
×
Related links
Most recent Utah stories