Estimated read time: 3-4 minutes
This archived news story is available only for your personal, non-commercial use. Information in the story may be outdated or superseded by additional information. Reading or replaying the story in its archived form does not constitute a republication of the story.
NORTH LOGAN — Inspired by the ALS Ice Bucket Challenge and her daughter, a North Logan woman recently started an online challenge to raise awareness for Alzheimer's disease.
Suzanne Godfrey said doctors have struggled to diagnose her 18-year-old daughter, Abigail Cho-Godfrey, who displays signs of dementia and Alzheimer's. She said Abigail's symptoms grew worse over the years so she moved from Florida to North Logan for family support.
"She wasn't like this several years ago," Godfrey said. "She was in mainstream classes and she was very attentive to her grades and she won the spelling bee in sixth grade. Now she can barely write her name. It's been a really dramatic regression."
Godfrey said Abigail now attends self-contained, special education classes at Sky View High School. Godfrey said she has really seen her daughter improve through painting and music therapy.
"It's been really good and she seems to really enjoy it," Godfrey said. "It makes her happy and we've made a big deal about it. We've given her artwork to some of the family members and we've been framing her artwork. She kind of lights up."
Abigail's art teacher, Zan Burningham, has taught art at Sky View High School for 26 years and said she usually has one or two students with special needs in her classes. Burningham said Abigail showed a lot of progress during her first three months of the class and that art really benefits students with special needs.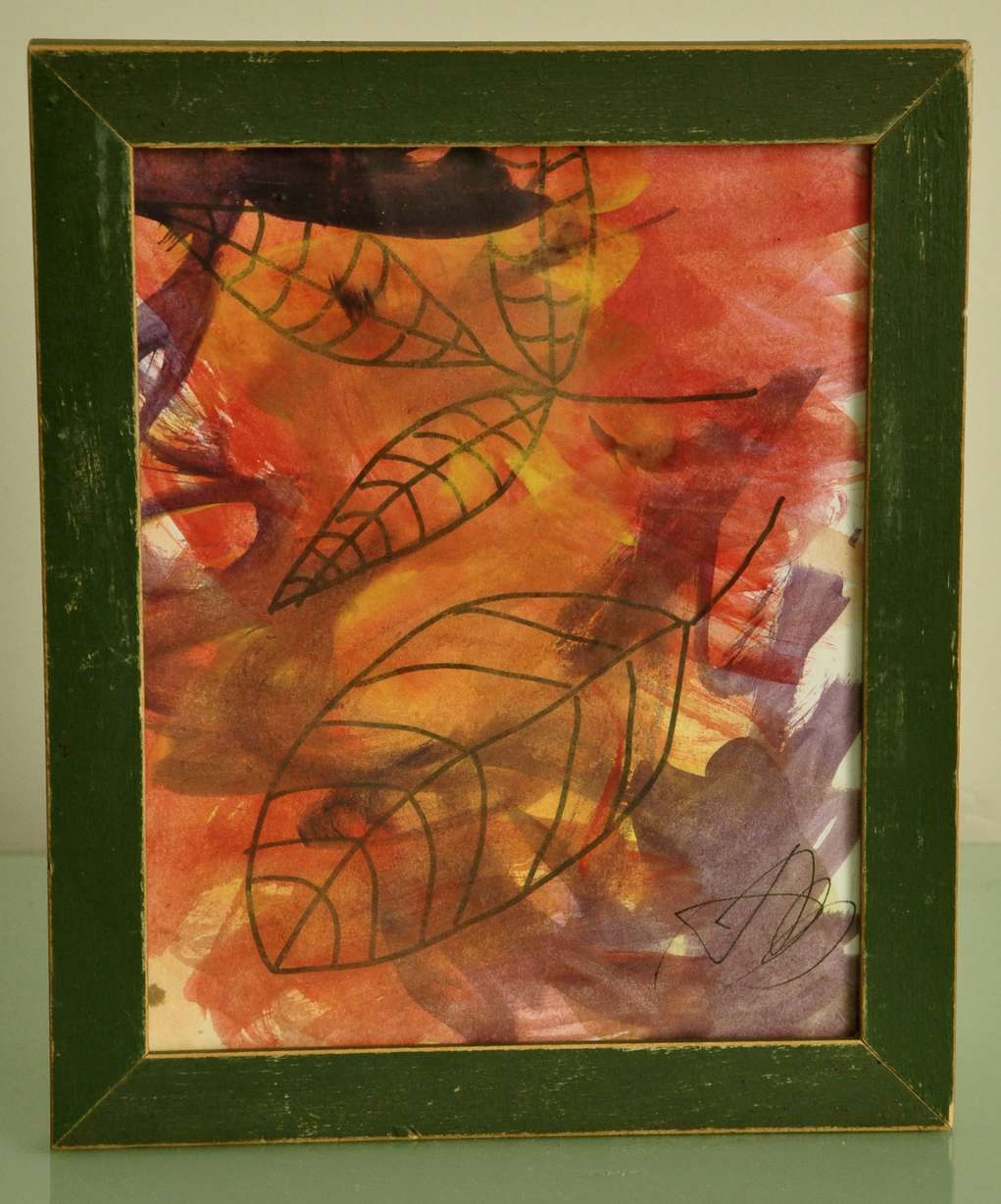 "Art can be this inclusive, wonderful (thing,)" Burningham said. "The peers get to interact with the kid. . . They come into art and they kick butt. They come up with so much pride because they can do it and they are as good or better than the traditional thinkers. It means so much more to them because they have one class where they can compete with their peers."
After seeing the impact music and the arts have on Abigail, Godfrey decided to begin an online challenge to create awareness for Alzheimer's. Inspired by the interactive, viral ALS Ice Bucket challenge and a recent documentary, the "Alive Inside" challenge requires participants to record themselves dancing while listening to music.
The participants can then challenge others to complete the challenge within 24 hours or donate $25 to the Music & Memory Foundation. The Music & Memory Foundation's work is rooted in extensive neuroscience research which shows music can help those struggling with dementia and Alzheimer's to "tap deep memories" and reconnect with loved ones, according to the website.
"It doesn't cure (Alzheimer's,) but it helps people connect to themselves and the world around them and it gives them a little bit of joy and peace," Godfrey said. "For me, it's almost a way for me to heal because I can go, 'You know, Abby is struggling with this situation, but hopefully through her and me knowing about it, I can bring joy to hundreds and thousands of people.' "
×
Photos
Related links
Related stories