Estimated read time: 2-3 minutes
This archived news story is available only for your personal, non-commercial use. Information in the story may be outdated or superseded by additional information. Reading or replaying the story in its archived form does not constitute a republication of the story.
Alex Cabrero reportingUtah Democrats and Republicans are holding their state conventions today to decide which candidate is going to represent the party in upcoming elections. The Democrats held their convention in Salt Lake City; the Republicans in Orem.
One Republican race got a lot of "oohs and aahs" when the results of the first and second rounds of voting were announced. That's the race for the 3rd Congressional District, where challenger Jason Chaffetz had more votes than incumbent Rep. Chris Cannon.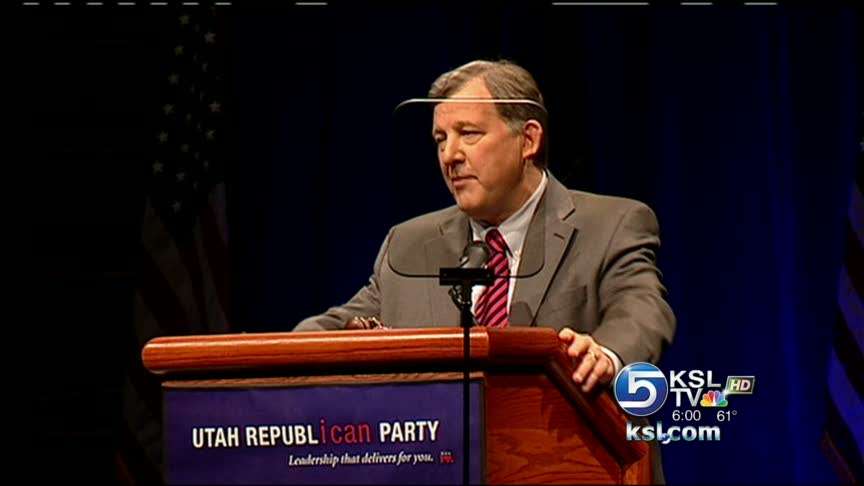 Chris Cannon has held Utah's 3rd Congressional District seat for 12 years. He knew going in this time around, getting another term was going to be a challenge. "There are more new faces than ever before," he said.
That is why he kept talking about his experience in Washington D.C. "My work is far from finished," Cannon said. "We need a congressman who already knows how to get things done in Washington."
But Cannon's main challenger doesn't think experience is everything. "I think Utahns are fed up with how they are being represented in Washington D.C.," challenger Jason Chaffetz said.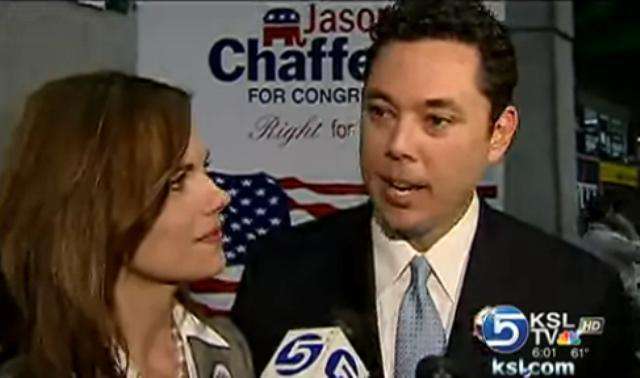 Chaffetz feels Utah's 3rd Congressional District seat deserves more than what it's been getting. "If we want different results, we're going to have to elect different people," he said.
Chaffetz did receive the loudest ovation from state delegates after his speech. His confidence seemed to rub off on delegates. "We're going to go to Washington and get something done!" he said.
Challenger David Leavitt, who was eliminated after round two of voting, says he was just happy to give delegates another option and feels he at least got people thinking about the issues. "We must have the courage to do what we know is morally right," Leavitt said.
So, for now, it comes down to Chaffetz versus Cannon, with only one round of voting left. "We have a lot of people who are very involved, and so we're very interested in seeing what happens," Cannon said.
"We spent the last two years, one neighborhood at a time, one person at a time, sharing our story and vision, learning what their concerns are. Because if you're going to be their representative, you need to be a good listener," Chaffetz said.
Today Chaffetz received 59 percent of the delegate's votes. Had he received 60 percent of the vote, he would have knocked Cannon out and been declared the Republican nominee.
Cannon and Chaffetz will now face off in a state primary scheduled for June 24.
E-mail: acabrero@ksl.com
×
Related links
Most recent Utah stories