Estimated read time: 3-4 minutes
This archived news story is available only for your personal, non-commercial use. Information in the story may be outdated or superseded by additional information. Reading or replaying the story in its archived form does not constitute a republication of the story.
SALT LAKE CITY — A Bountiful man pleaded guilty Monday to setting fire to an unfinished Salt Lake apartment building in February, causing about $6 million in damage.
Dustin Jay Bowman, who stood in a red jumpsuit with his hands shackled at his waist, pleaded guilty to arson as part of a resolution with prosecutors.
Federal prosecutor Drew Yeates will recommend a prison sentence of 48 months and a fine of just under $3 million when Bowman, 34, is sentenced on March 4.
Days after the Feb. 9 blaze, Bowman admitted during an interview with investigators that he started a fire in the apartment building, where he was involved in construction as an electrician. That interview was later challenged by Bowman's attorney, Jamie Zenger, because police reportedly did not inform Bowman of his Miranda rights.
Zenger made a motion to suppress Bowman's confession, though prosecutors say Bowman offered to help investigators and told them during the interview that he knew he was not obligated to speak to them.
U.S. District Judge Ted Stewart granted the motion to suppress Bowman's statements during that interview, but denied a motion to suppress a later confession at the Salt Lake County Jail.
"Once that got resolved, we decided it was in his best interest to enter the (guilty) plea," Zenger said.
The 64,000-square-foot building at 540 E. 500 South was destroyed in a four-alarm fire. Investigators later reviewed surveillance footage from several buildings nearby showing a man entering and exiting the apartment building around 5:30 p.m. on Feb. 9. Fifteen minutes later, smoke began rising from the building.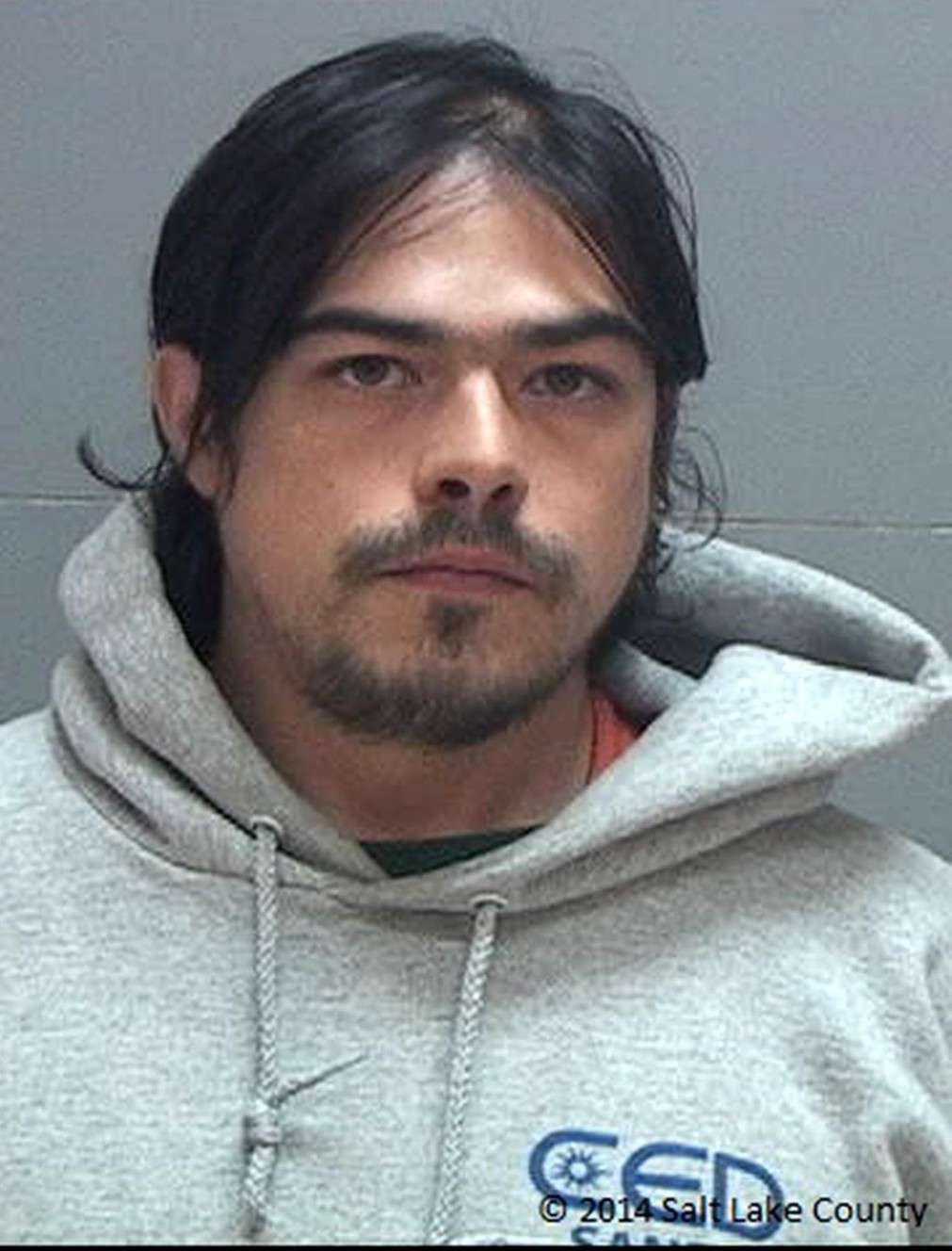 On Feb. 15, investigators interviewed the building's electrician foreman, who brought Bowman with him. The two men were shown the surveillance video and the foreman "remarked that the person in the video resembled Bowman," according to a federal complaint.
The agent noted that Bowman "appeared anxious when confronted with his resemblance to the suspect in the video," the complaint states, though he denied being the person in the video.
But later that night, Bowman texted the agent and said he had information about the video he was unable to share earlier. The next day, Bowman met with investigators, and told them he went to the construction site to smoke Spice and that he set a piece of cardboard on fire to burn off wire insulation to sell the copper for scrap, according to the indictment.
He claimed that "the fire got out of control and he was unsuccessful at stomping it out," the complaint states.
Investigators interrupted the interview and arrested Bowman.
Investigators later determined that Bowman's story contradicted evidence at the scene. Bowman was interviewed again, and after being advised of his rights, admitted that his previous statements were untrue, according to charges.
He admitted that after he had smoked Spice, he lit some cardboard on fire and tossed it at the base of a bathtub, which was packaged in cardboard and leaning up against a wood wall, according to the complaint.
"Bowman claimed that if he intended to start a fire, then it was only to start a small fire, perhaps involving one or two apartments," the complaint states. When asked why, Bowman said, "Maybe I wanted to see the fire department."
Bowman is being held in the Davis County Jail.
×
Photos
Related stories