Estimated read time: 2-3 minutes
This archived news story is available only for your personal, non-commercial use. Information in the story may be outdated or superseded by additional information. Reading or replaying the story in its archived form does not constitute a republication of the story.
Courtney Orton reportingWe asked, and you answered. On Wednesday we told you where we found the best-priced produce, and then we gave you an opportunity to tell us in a KSL online poll where you go.
More than 900 of you visited our Web site and many more sent us e-mails.
Viewer responses to the question on our Web site yielded not only answers to the question but also more shopping tips.
Those shopping tips and the store at which viewers find the best-priced produce will undoubtedly help you change how you shop to save. But it might also make you think more about quality.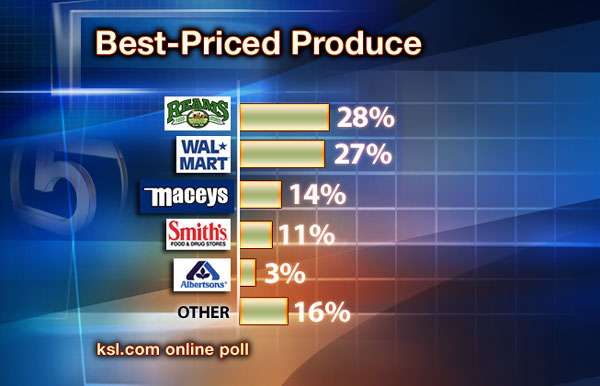 The question in our online poll: At which store do you find the best priced produce? The most common answer was Ream's. It took 28 percent of the vote. Wal-Mart wasn't far behind at 27 percent, and Albertsons came in very last.
Frances sent an e-mail about Reams. She wrote, "I haven't shopped for produce anywhere else for about 20 years. My experience is that they have excellent produce and always the lowest prices."
Some viewers sent e-mails saying "other" stores that weren't listed as options have the best-priced produce. They include Harmons, Sam's Club and Costco. Brooke said, "I often buy produce at Costco. Not only is the price per pound often less, but the quality is often the best."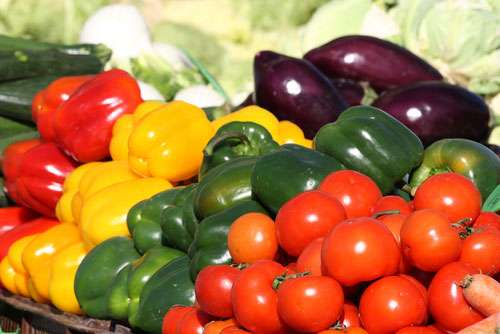 Jon and Jennifer wrote: "I buy most of my produce from Sam's Club, and it is good quality and somewhat cheaper."
And another e-mail said, "I find Harmons has the best value on produce factoring in quality and cost."
Quality seems to be just as important as price. Lindsay wrote, "I don't know about the lowest price, but the best produce that I have found at a grocery store has been at Harmons. They just seem to have the best looking and tasting produce."
Weather is a factor when it comes to how much produce costs. One of the e-mails KSL received in the last couple of days was from a produce manager at Reams. He said last week gala apples were 99 cents per pound at his store in Sandy but will be closer to $2 a pound within a month because of the late frost.
E-mail: corton@ksl.com
×
Related links
Most recent Utah stories