Estimated read time: 2-3 minutes
This archived news story is available only for your personal, non-commercial use. Information in the story may be outdated or superseded by additional information. Reading or replaying the story in its archived form does not constitute a republication of the story.
Ed Yeates reportingUtah earth scientists have identified a flesh-eating bug that ate up the dinosaurs. The research published today shows instead of rotting away, prehistoric beetles ate away some of the critical pieces of the puzzle.
We've often heard from scientists that insects will outlast everything, including us. This latest evidence shows just how hardy they really are.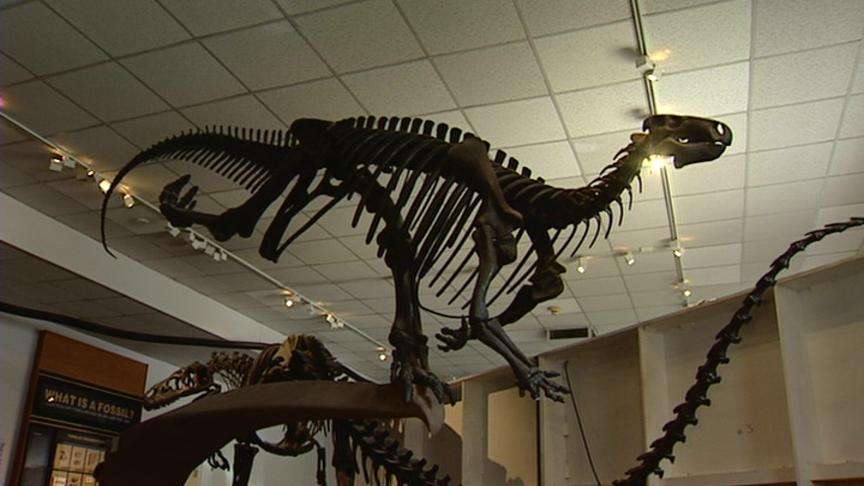 When the huge camptosaurus went down, bugs took it out. Brigham Young University researchers have now identified bite marks and burrowing in bones directly related to this flesh-eating beetle, which still does its stuff even today.
"We've always been puzzled. You'll pick up the shafts of the bone you would be preparing in the lab, and you get the ends, and the ends are completely missing where the bones are hollowed out," explained Dr. Brooks Britt, BYU paleontologist.
Britt says the beetle they've identified works in shifts with all the other insects, but it comes in right at the end for the cleanup stage.
One bone Britt showed us illustrated that the bite marks were made by the insect in the larvae stage. It probed, looking for the soft part of the bone inside. Rut and burrowing marks on the camptosauraus' shoulder blade were all the aftermath of a grand feast.
The beetle consumed and distorted bones in more than 5,000 samples Britt and his colleagues looked at. It's the kind of beetle you would not want to let loose in a natural history museum.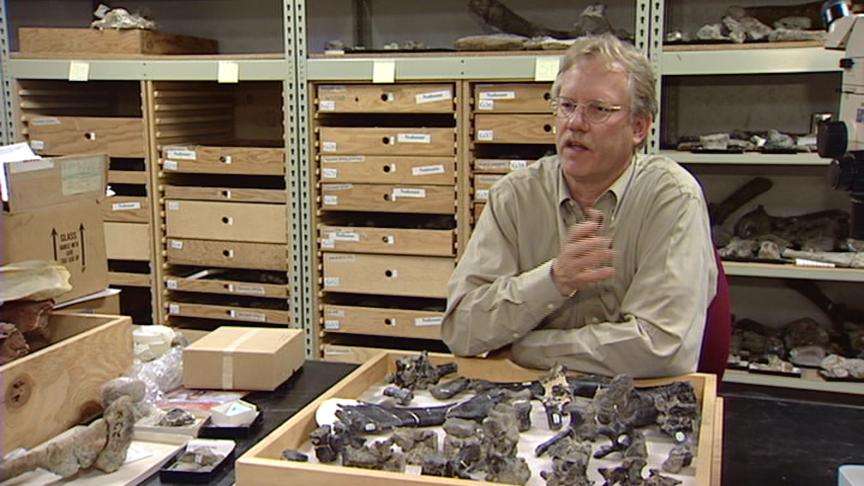 "If these insects get into a museum, they'll eat through the insect collection. They'll eat through the hides. They'll eat through the hair or feathers. They'll consume it," Britt explained.
Combine these beetles with the work of ancient termites, and you've got a real problem excavating skeletons from ancient tombs. "In the case of bones, they'll (the termites) coat it with thin, mud-like material. They'll eat out the bone completely, and it will look like the shape of a bone, rough, and you'll go to pick 'em up and they fall apart. There's no bone left inside," Britt explained.
This beetle's environment at the time of camptosaurus' death was probably within a temperature of 77 to 86 degrees Fahrenheit, with 60 to 80 percent relative humidity.
E-mail: eyeates@ksl.com
×
Most recent Utah stories