Estimated read time: 4-5 minutes
This archived news story is available only for your personal, non-commercial use. Information in the story may be outdated or superseded by additional information. Reading or replaying the story in its archived form does not constitute a republication of the story.
This story is sponsored by Ogden Clinic. Visit the Ogden Clinic website or call 801-475-3000 for more information or to schedule a consultation. We are happy to answer any additional questions you may have
Did you know that the average American adult consumes 22 teaspoons of sugar every day? Even worse — a majority of kids eat a staggering 21 to 34 teaspoons of sugar daily.
That number can double on holidays such as Halloween, Christmas and Valentine's Day. This sugar rush is not only disturbing; it can have real health consequences for people of all ages.
Studies regarding sugar in our diets can vary, but I typically like to follow the American Heart Association's guidelines of six to eight teaspoons per day, which is right around 100-150 calories. If you monitor your family's daily sugar intake, you may be surprised by just how much hidden sugar you and your loved ones are consuming.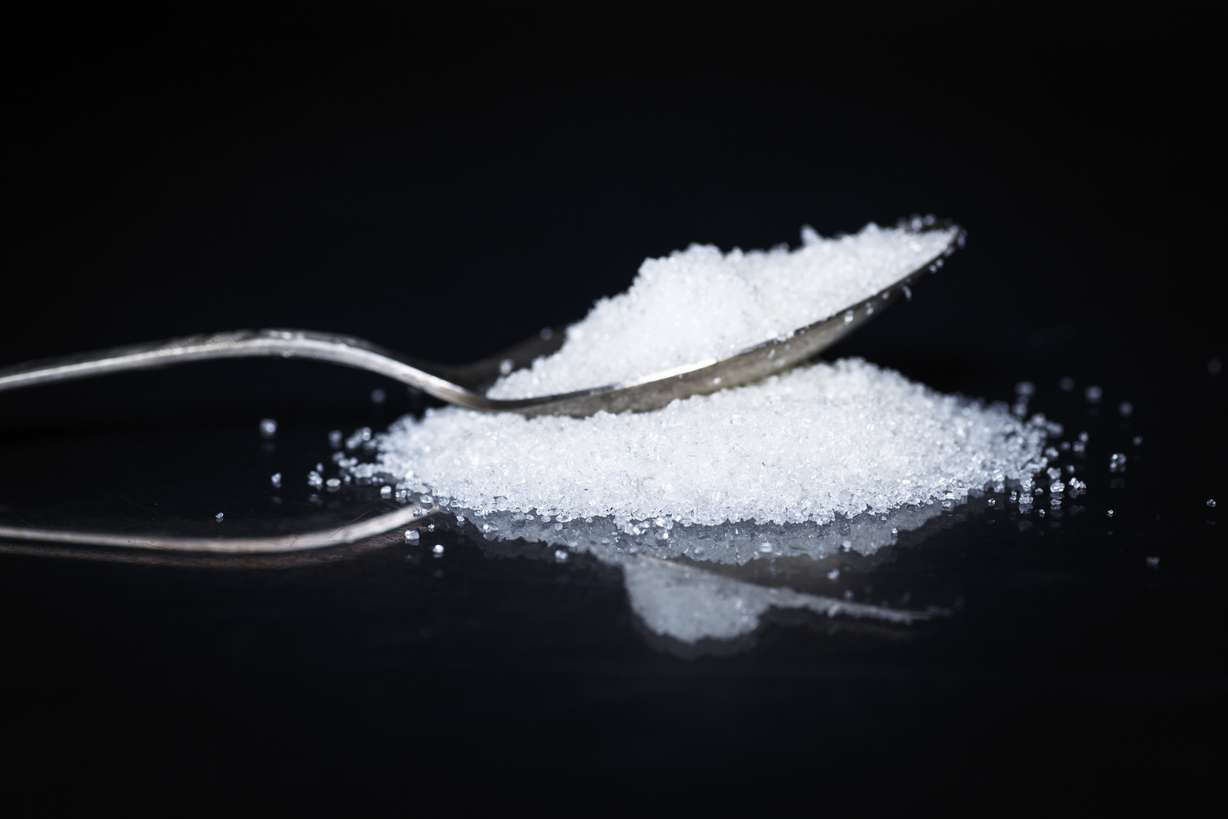 There is no question that Americans have a sweet tooth, and the level of sugar we are eating is not only bad for our teeth.
Type 2 Diabetes, atherosclerosis (which can lead to strokes), hypertension, heart disease mood and behavior disorders and sleep problems are often linked to diet and sugar consumption.
Today's fast paced lifestyle definitely plays a part in the increase of sugar in our diets. From fast food to quick "grab-and-go" items, our diets typically are full of refined, processed foods that are overflowing with sugar.
Even so called "healthy foods" such as yogurt, cereal and fruit juice can often have hidden sugar that most of us aren't aware of.
Reading nutrition labels and being conscious about the sugar contents in your foods is one way you can help keep your family's sugar intake in check.
But sugar may not always be "spelled" out for you. Keep an eye out for ingredients such as high fructose corn syrup, dextrose, molasses and cane juice (syrups in general) — all are major sources of sugar.
In my practice, I like to focus on the positive, and there is light at the end of the sugar coma. Teaching kids to eat right from a young age can greatly impact their diets at every stage of life.
Be an example for your children by creating meals and snacks full of healthy fruits and veggies and whole grains, versus processed foods. This doesn't mean to cut out all of the treats and convenience foods. The important thing is to focus on creating a healthy balance and healthy habits that last a lifetime.
If you or your children are dealing with some of the side affects of too much sugar in your diets, keep in mind that changing your diet and getting enough exercise can make a world of difference.
In terms of losing weight, I like to go with the 80/20 analogy — weight loss and optimal health are based on 80 percent diet and 20 percent exercise.
You should also remember that putting children on a strict diet can actually make things worse and they may crave sugar and unhealthy food more. Stay positive and lead by example by making healthy food fun and serving it to everyone in your household.
Here are some additional things the American Heart Association recommends that you can do to cut down your sugar intake:
Ditch the soda and reach for water! You can add sugar free flavoring or drink diet beverages, but water is what your body is craving and is always the best choice.
Eat more fruit! If you or your kids are craving something sweet, try curbing that craving with an apple, banana, pear or another one of your favorite fruits. You'll be surprised just how satisfying fruit can be for that sweet craving.
Lose the "everyday" sugar! Sometimes out of habit we add sugar to the things we eat and drink every day such as coffee, tea, cereal, and more. By simply eliminating sugar in your every day foods, you can cut your intake by nearly half.
Replace or Substitute! Try using sugar substitute, such as applesauce in recipes. You can also use extracts such as vanilla, ginger, allspice, etc. instead of adding sugar.
This Halloween you can help our troops overseas and help eliminate the tempting candy in your house by participating in our annual Treat Trade-In! Have your children pick a few of their favorite treats, then drop off the rest at one of our eight locations. For every three pounds of candy you drop off, we'll give you a $5 Megaplex gift card (limit four cards per family). All of the candy collected will be donated to Operation Give. Have a safe and fun Halloween!
×
Most recent Utah stories