Estimated read time: 3-4 minutes
This archived news story is available only for your personal, non-commercial use. Information in the story may be outdated or superseded by additional information. Reading or replaying the story in its archived form does not constitute a republication of the story.
Courtney Orton reporting The battle is on and fighting the food-price bulge has never been more challenging.
Eyewitness News took a shopping list to five grocery stores on the same day and found out saving money doesn't necessarily have to do with where you shop, but everything to do with "How You Shop."
One of the ways to change how you shop is to buy generic items, which could save you a lot.
Let's start with milk, something most of us buy a lot.
| | | |
| --- | --- | --- |
| Store | Name Brand | Generic |
| Wal-Mart | $3.68 | $2.65 |
| Smith's | $2.90 | $2.70 |
| Target | $3.89 | $2.99 |
| Dan's | $3.19 | $2.89 |
| Albertsons | $3.49 | $2.99 |
But remember, Target's name brand was the most expensive of any store visited, and Wal-Mart's Great Value brand was not only the least expensive, but it also saved the most.

And what about cereal? That's another popular item many of us put on our shopping list: General Mills' Honey Nut Cheerios and Kellogg's Frosted Mini Wheats, as well as their generic versions. Because identical weights were not found in all the stores, we converted the price to reflect price per ounce.

General Mills' Honey Nut Cheerios were the most expensive at Albertsons at 31 cents per ounce. The generic version was only 18 cents per ounce.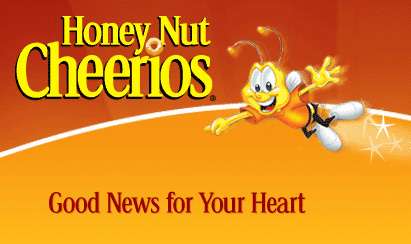 At Dan's, the name brand was 24 cents an ounce, the generic was 18 cents. There was a 4-cent-per-ounce difference at Target. And at Wal-Mart, there was a 10-cent-per-ounce difference.
The most dramatic savings was Smith's. Honey Nut Cheerios there were 26 cents an ounce, the generic 10 cents. That's a 16-cent-per-ounce savings.
These numbers compared name brands and generics within the same stores. So, just because you saved the most at one store, it doesn't necessarily mean you paid less than you would have at another store.
You probably won't change where you shop, but you can certainly change "How You Shop" wherever you shop.
You might think you are saving money by buying pre-prepared meals, but you are not. While a bag of pre-cut lettuce is much more convenient, it will run you more.
Another way to change "How You Shop" is to buy "must go" foods. Ask your store what time they mark items down. They usually discount meat, dairy and baked goods when they are nearing expiration, or if they don't look exactly how they are supposed to.
Tomorrow, tips on what you can do to save money at the supermarket.
You can find the shopping list and all of the products purchased for this story and compare for yourself by going to the related link.
E-mail: corton@ksl.com
×
Related links
Most recent Utah stories