Estimated read time: 4-5 minutes
This archived news story is available only for your personal, non-commercial use. Information in the story may be outdated or superseded by additional information. Reading or replaying the story in its archived form does not constitute a republication of the story.
SPRINGVILLE — A simple request for birthday cards has generated an outpouring of support for a boy with Down syndrome in Springville.
Rhett, who celebrates his 9th birthday on Tuesday, has loved getting birthday cards in the mail for years, according to his father, Andy Bird. This year, he is learning to match numbers, so he asked if he could get 99 cards since he was turning 9 so it would be "same-same."
His family posted a request on Facebook for cards Sept. 27 and were surprised by the response.
"We thought we'd try and it has just snowballed," Bird said. "It has gotten way bigger than we ever thought and he is just so excited."
When it became clear Rhett would surpass his goal of 99 cards — he received one card the first day, 19 the second day and then 85 the third — his family suggested they could call it a success and quit there. However, Rhett was so happy that he "wanted to go big or go home" and asked if he could add another nine to the number, increasing the goal to 999 birthday cards.
He was undeterred by the size of the number, telling his father it is OK because he has a lot of friends. Since then, the cards have continued to roll in. As of Thursday night, he has received a total of 250.
"Everybody loves this guy," Bird said. "It's phenomenally crazy. If you meet him, he's just a really fun spirit that just warms everybody's heart. He always has a big smile."
The fun with birthday cards has provided a fun break from Rhett's continuing medical challenges, according to his father. Rhett had open-heart surgery and still faces a number of complications with his heart and spinal cord, among other things.
Rhett doesn't get excited about material items like most people do, according to his father. Instead, Bird said his son gets excited about the cards because they are from his friends. Some people have included presents with the cards, but Rhett still likes the birthday messages best.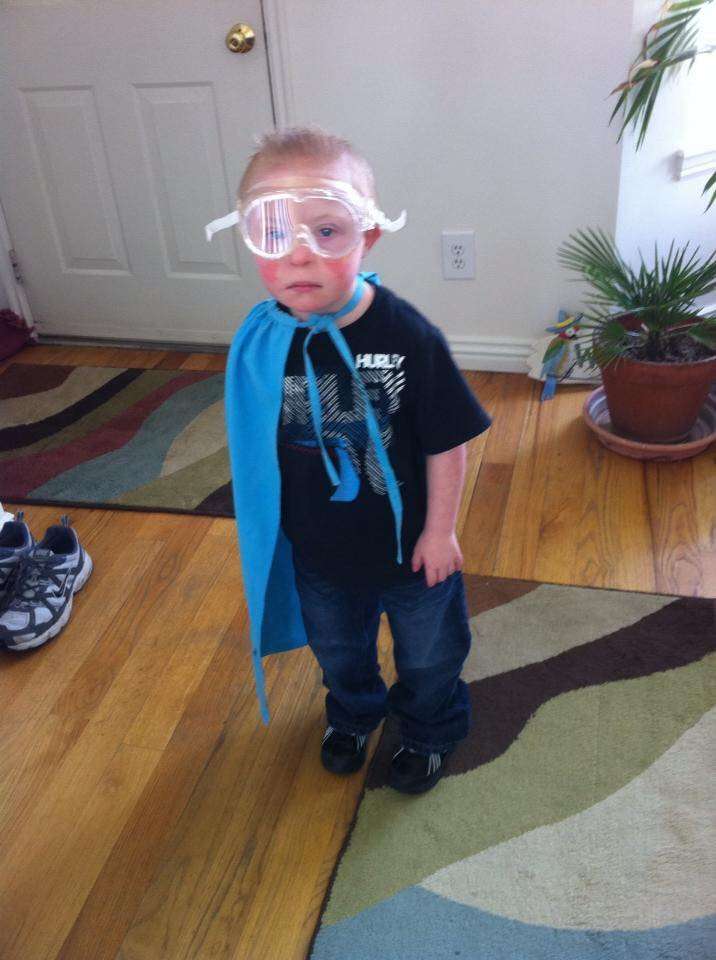 "I've asked him what he'll do with the money and he says, 'I don't know. Can I have another card, please?'" Bird said. "It's super, super fun to see him light up over something that doesn't really happen very much anymore — there aren't as many birthday cards and people don't send letters anymore. It's something he's physically getting, but it doesn't necessarily cost a lot. It's just a thought from somebody."
Different groups in the community have rallied together to bring as many birthday cards as possible. The Spanish Fork Fire Department visited Thursday with its truck, and deputies from the Utah County Sheriff's Office came Friday. Students in his brother Hunter's class all wrote cards for him together.
"A lot of these are homemade on construction paper," Bird said. "These little kids are writing him 'happy birthday' and that is the best thing ever. It's not a big, huge, fancy card that gets him excited. It's what is written in them."
Salem Hills High School dedicated time Friday for the entire school to write birthday cards to Rhett. Vice principal Brett White said a faculty member heard about Rhett's story on Facebook. The school has a focus this year on being a hero to someone, so staff there thought writing cards for Rhett would be a great act of random kindness for someone they didn't know.
"This is an amazing little kid, so what we're doing is not a big deal. He's the big deal," White said.
The student council will be delivering the cards to Rhett's house on his birthday with balloons. Between cards from the high school and neighboring Salem Elementary School, White estimated they could easily hit the 999 card mark.
Rhett's family is excited to see how many cards they receive by Tuesday and will continue to post the totals each day on Facebook.
"This is one big party for him," Bird said. "He feels like he's celebrating with the entire world."
Birthday cards for Rhett can be addressed to Rhett Bird, P.O. Box 731, Springville, UT 84663. Contributing: Jed Boal
×
Photos
Related links
Most recent Utah stories