Estimated read time: Less than a minute
This archived news story is available only for your personal, non-commercial use. Information in the story may be outdated or superseded by additional information. Reading or replaying the story in its archived form does not constitute a republication of the story.
FOYA, Liberia — The deadly outbreak of Ebola in several African countries has killed more than 1,000 people and shows no signs of slowing down in the immediate future. But one former Ebola patient is making others smile with his upbeat attitude and dance moves.
While many patients sickened by the Ebola virus are forced to lie in bed, with little strength to move or fight the virus, 11-year-old Mamadee Sayon was able to lift spirits with his simple but talented dance moves.
In a video posted by Doctors Without Borders, it says Mamadee was still dancing two weeks after being admitted into the Case Management Center in Foya, Liberia. Unfortunately, his sister, who also contracted the virus, died after only a few days in the center.
Mamadee was eventually released after a full recovery.
Although approximately two-thirds of people that contract the Ebola virus don't survive, according to Doctors Without Borders, Mamadee was survived and was able to share a little bit of optimism for those in the center.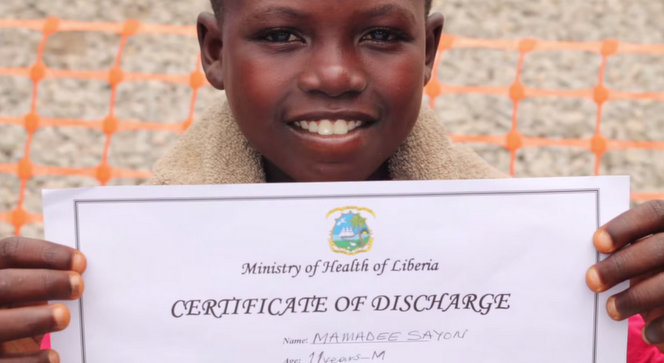 ×
Most recent Utah stories