Estimated read time: 4-5 minutes
This archived news story is available only for your personal, non-commercial use. Information in the story may be outdated or superseded by additional information. Reading or replaying the story in its archived form does not constitute a republication of the story.
In 2010 Connor O'Leary was about to turn 19. He was preparing to embark on a career as a professional bicycle racer. He was not preparing to face cancer. However, that's exactly what happened when, two days before his 19th birthday, O'Leary was diagnosed with testicular cancer.
"I had never worried about testicular cancer before," he says, "The only thing I knew about testicular cancer was that it was the kind of cancer that Lance Armstrong had. I felt like I was young, and invincible, so to hear that I had testicular cancer was pretty wild, and definitely not on my radar."
Testicular cancer is the most common type of cancer among young men. Every year between 7,500 and 8,000 men are diagnosed with it in the United States. But, while this cancer is highly curable, with a five year survival rate of 95 percent, many men are initially hesitant to see a doctor when they find a mass on their testicle.
"There are well documented cases of delay in diagnosis of testicular cancer because men are embarrassed and think it will just go away on its own," says William Lowrance, a urologist with the University of Utah's Huntsman Cancer Institute. "Get past the embarrassment and get it looked at by your physician. Get it examined."
The diagnosis of testicular cancer is straightforward, and almost immediate. After a medical history is taken, the mass is examined by the doctor.
"Within about 60 seconds (the doctor) told me that he was 90 percent sure it was cancer," says O'Leary.
The doctor may do a scrotal ultrasound, but a biopsy will not be done to confirm the cancer. The reason is because of the way the testicles are formed.
"The testes have a very defined lymphatic drainage system. As we develop they migrate down from the rear of the abdomen and eventually drop into the scrotum," says Lowrance.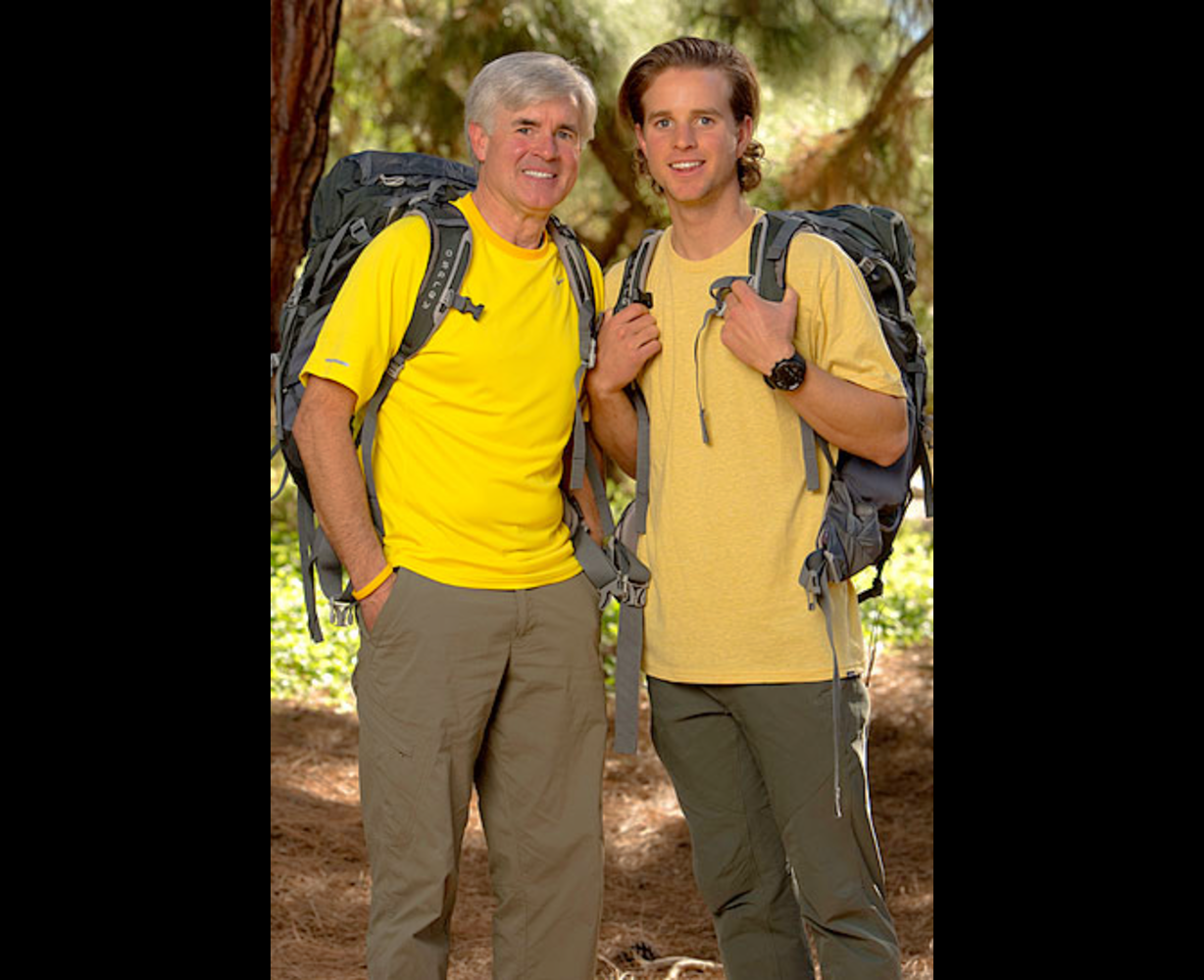 Doing a biopsy could "essentially alter the lymphatic drainage," according to Lowrance, and could actually lead to the cancer being spread to areas it normally does not spread. The best course of action is a radical inguinal orchiectomy, or removal of the testicle through the lower abdomen.
Lowrance admits that there are strong feelings when it comes losing a testicle, but says that most of his patients can quickly move past it.
"They understand that in most cases the removal of testicle will be curative for their cancer," he says.
In O'Leary's case the concerns weren't about the actual loss of the testicle, but what it meant for the future. He worried about whether he would be able to have children. Lowrance says that is a common concern for patients, and one that needs to be addressed.
"Men that have testicular cancer at baseline have an increased risk of infertility," he says, "and if they have to go on for additional testis cancer treatments (e.g. chemotherapy or surgery) we always try to at least offer sperm banking to them."
O'Leary opted for sperm banking because he underwent chemotherapy after his orchiectomy. That's when the going got tough. "It made me super weak. I was nauseous a lot of the time, and had a constant headache," he says, "It was hard going from being an endurance athlete, to not being able to do the things that I love to do."
Four years later O'Leary is completely in remission, back on his bike, and recently celebrated winning one million dollars on the reality competition "The Amazing Race."
Lowrance says O'Leary's story is typical for a testicular cancer survivor - maybe without the million dollar reality show win.
"Testicular cancer is a very treatable and curable cancer," he says. "It is one of the only ones that can spread or metastasize and still be curable."
He points to Lance Armstrong as an example. Armstrong's cancer had metastasized to his brain, and he was able to recover with treatment.
The key is to know the risk factors like a family history of testicular cancer or history of an undescended testicle, says Lowrance. He also recommends doing testicular self-exams to help ensure that masses are detected early. And if a mass is detected? O'Leary says patients should remember everything will be okay.
"I wouldn't want to do it again, but I am grateful what it taught me about myself," he says, "We are fortunate that it is a curable disease, and before they know it, they will be back to living life how they want."
Check out other Ask an Expert articles here.
×
Most recent Utah stories