Estimated read time: 2-3 minutes
This archived news story is available only for your personal, non-commercial use. Information in the story may be outdated or superseded by additional information. Reading or replaying the story in its archived form does not constitute a republication of the story.
SALT LAKE CITY — University of Utah researchers Wednesday launched a pollution monitoring project that should provide a better understanding of the ozone on the Wasatch Front.
The launch follows two seasons of poor air quality on the Wasatch Front.
In the winter, particulate matter gets trapped in the ugly inversions that we see. In the summer, ozone is the problem.
It may not be as noticeable, but it's there, and researchers are digging for better knowledge.
"We need to be able to get that three-dimensional sense of what the concentrations of these pollutants are," said John Horel, U. of U. professor of atmospheric sciences.
This 18-month project will generate a profile of ozone and other greenhouse gases like they've never seen before.
"It's really important to get the spatial distribution of pollutants throughout the valley," atmospheric sciences researcher Erik Crosman said.
Division of Air Quality sensors are stationary and at ground level.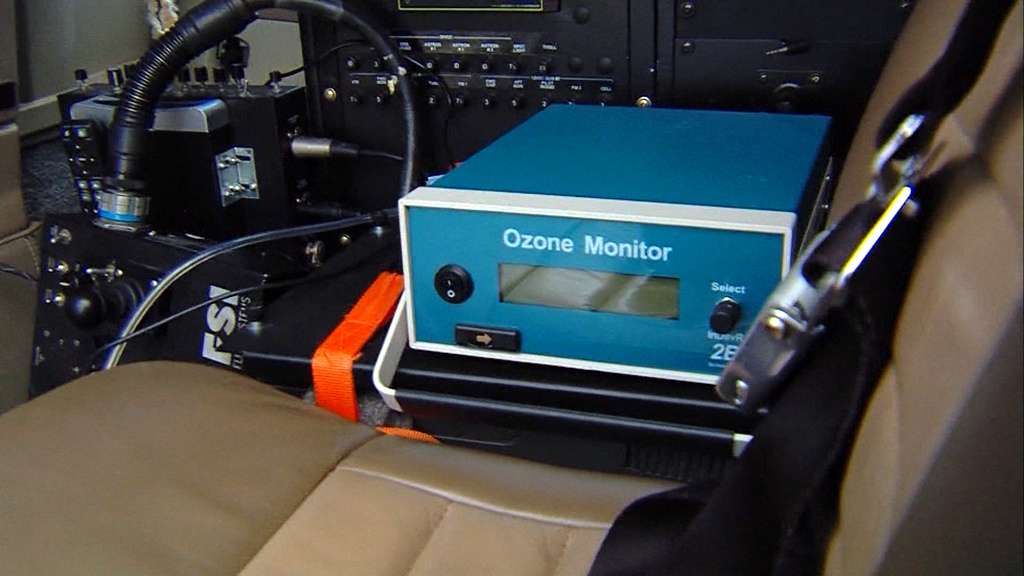 Now, with Chopper 5 readings and data from a sensor on a TRAX train, they will gauge pollution throughout the valley from the air and the ground.
"It's all being measured on the TRAX train all day long," Crosman said.
That data shows the ozone pools on the benches, not in the middle of the valley.
"So we're getting amazing amounts of spatial data with that, and we're getting similar amazing spatial data from the copter flight that you're doing," Crosman said.
They're also studying the unique role the Great Salt Lake plays in the formation and movement of ozone.
"Which leads to a lot higher concentrations of ozone in the summer over the lake," Horel said.
Ultimately, this research should help us all better understand the impacts of ozone on our health and our lives.
"This will help our forecasters to be able to forecast whether our ozone will be high or low on a given day," Division of Air Quality environmental scientist Seth Arens said.
Which is difficult with current data.
"We want to be able to inform the public if we have high ozone. Then the public can make decisions about their activity level … whether they want to go for a run or a bike ride, or wait until a different part of the day, or the next day," Arens said.
This research project, and one coming up in the winter, are funded through the Utah Legislature.
As an indication of how important better air quality is to Utah, the Legislature appropriated $1 million for pollution research.
×
Photos
Most recent Utah stories