Estimated read time: 3-4 minutes
This archived news story is available only for your personal, non-commercial use. Information in the story may be outdated or superseded by additional information. Reading or replaying the story in its archived form does not constitute a republication of the story.
Back-to-school is a bitter-sweet time of year. Kids are excited to see their friends again, but sad to return to a regimented daily routine. Parents look forward to having the kids out of the house and back in class, but dread the cost of getting them there.
The National Retail Federation annual survey has indicated that the average consumer will spend more than $600 per child in preparing for the school year. However, back-to-school shopping doesn't have to break the bank. Check out these tips to help you save on this year's shopping.
Recycle
Take an inventory of your children's clothes and decide which can be reused and which can't. Not only can this help you determine more accurately how many new clothes you need to buy, it's a great way to clean out the closet to make room for the new. You can also consider a neighborhood clothing swap. Find those around you with kids the same gender and swap clothes. This could also be helpful with toys and books too! Use Facebook to set up a clothing swap meet with your friends and neighbors.
Set your budget (and keep it)
Determine what your budget is for shopping. Not sure where to start? One way is to look at past statements and receipts to see what your spending was like last year. Once you figure out last year's number, see if you can find ways to cut back and save for this year. Once you have set your budget, stick to it! If possible, use the cash system. Take the budgeted amount of cash out of your account and then use only that cash to pay for your purchases. This is also a simple way to teach your kids the importance of budgeting and sticking to it. If they are old enough, give them the cash and let them know that once the cash is gone, shopping is over.
Make a list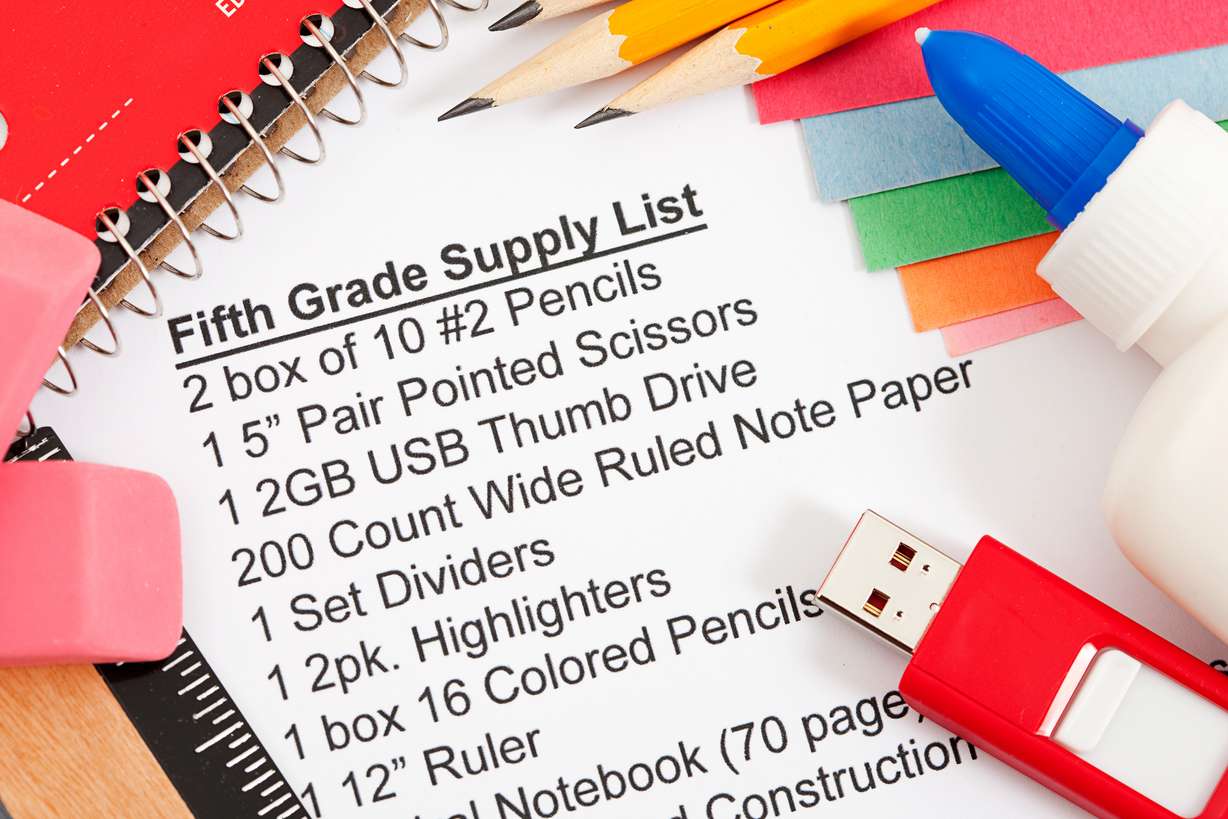 Have you ever gone to the store without your list and come home with things you didn't need? Don't make the same mistake with your back-to-school budget. Make a list of exactly what items you need. Make sure to include clothes, backpacks, school supplies and anything your child might need to go back to school.
Shop sales and buy in bulk
Everyone is trying to get your back-to-school dollars, so there are some great buys out there. Shop the sales to get the best price for the items on your list. End-of-summer clearances can be a great way to save on new clothes, because your kids will still be wearing short sleeves for a couple of months after school starts (and maybe all year).
Use the internet to do price comparisons so you know where to go for the best prices. You may also want to consider buying school supplies in bulk. You will go through some school supplies—like pencils or paper—faster than others, so buying in bulk while prices are low will help you save over the course of the school year.
University Federal Credit Union is a member-owned financial institution open to anyone who lives, works, volunteers or worships in Salt Lake County. Federally insured by NCUA.
×