Estimated read time: 3-4 minutes
This archived news story is available only for your personal, non-commercial use. Information in the story may be outdated or superseded by additional information. Reading or replaying the story in its archived form does not constitute a republication of the story.
SALT LAKE CITY — One of the state's largest conventions is getting bigger and bigger, resulting in significant increased economic benefit for the Wasatch Front.
An estimated 30,000 manufacturers, retailers and suppliers to the outdoor industry are converging on Salt Lake City this week, generating almost $28 million in direct delegate spending for Salt Lake and the state, according to data from the Bureau of Economic and Business Research at the University of Utah.
Surveys conducted by the bureau over the past five years indicate the average delegate spends about $923 while attending a convention in Salt Lake City. The 2014 Outdoor Retailer Summer Market expo — which got underway Wednesday and runs through Saturday at the Salt Palace Convention Center — is the top-drawing such event in Utah.
Since moving the Summer and Winter Markets to Salt Lake in 1996, direct delegate spending by Outdoor Retailer attendees has grossed more than $473 million, resulting in more than $44.1 million in city, county and state taxes.
Statewide, outdoor recreation fuels significant economic growth, contributing $12 billion annually to the state's economy while supporting 122,400 jobs, producing $3.6 billion annually in wages and salaries, and generating $856 million in annual state and local tax revenues.
"You've seen the economics of Utah grown as the show has grown," said Frank Hugelmeyer, president and chief executive officer of the Outdoor Industry Association. "(This year) we've got a 15 percent increase in the number of exhibitors. We have about 200 new exhibitors each year."
Hugelmeyer said the industry will continue to grow as the outdoor retail market grows. He noted that despite the recent economic downturn, the industry was able to prosper better than most other business sectors.
"After each and every recession in the history of the country, we've seen a very strong rebound in this industry, and often we have led that economic recovery," Hugelmeyer said.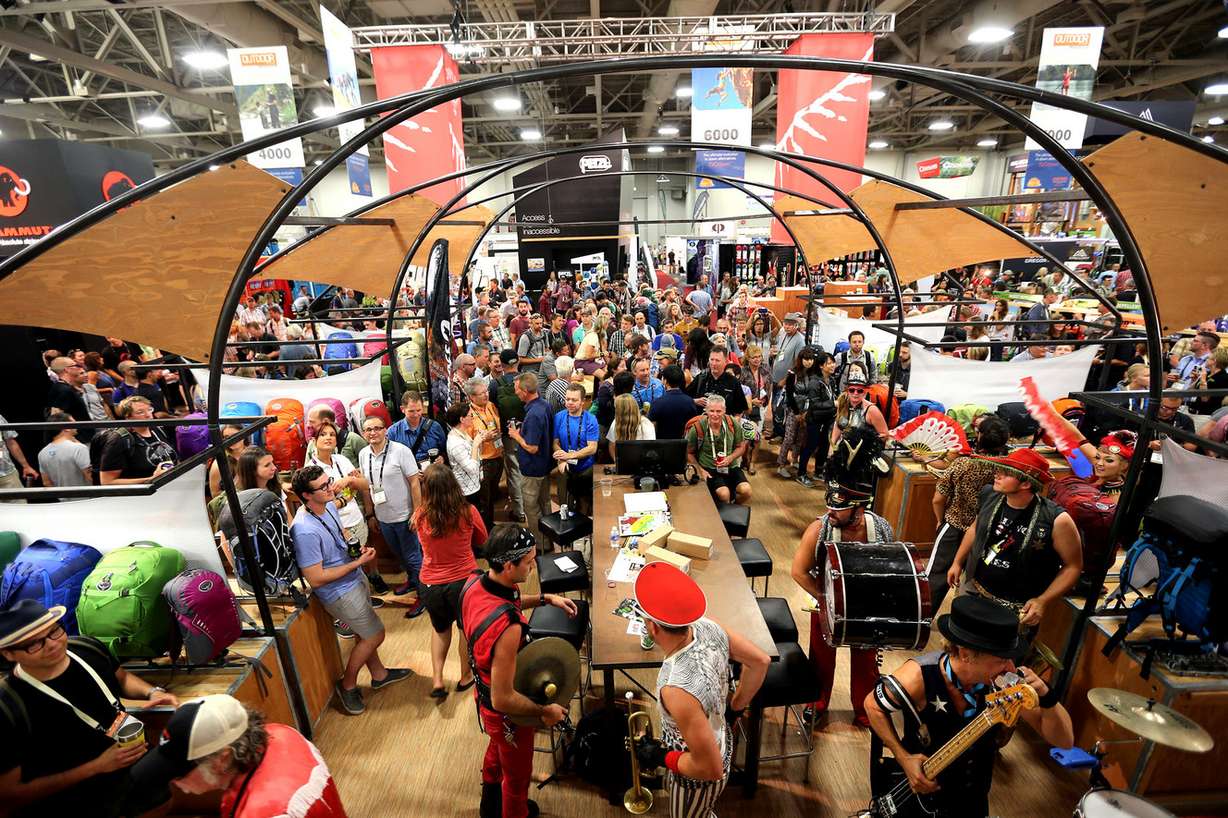 For years, friction between outdoor industry leaders and Utah legislators escalated, culminating in early 2012 after lawmakers passed a bill stipulating that more than 22 million acres of federally held land be turned over to the state. That action fueled growing speculation that Outdoor Retailer would take its convention to another city.
But the two sides eventually came to a bit of compromise in January 2013, when the Governor's Office of Economic Development offered Visit Salt Lake — a nonprofit partner of Outdoor Retailer — an additional $2.6 million grant to fund more temporary exhibit space located directly across the street from the convention center.
Outdoor Retailer also announced that it would remain in Salt Lake City through at least 2016.
Meanwhile, among the new features of this year's summer market include the first-of-its-kind "Made in America" product showcase that highlights 30 products from American manufacturers to reveal the story of companies sourcing in the United States.
A 2013 report from the Boston Consulting Group showed that consumers would be willing to pay up to 60 percent more for American-made products — motivated by quality and patriotism, along with the notion that global economics increasingly favor domestic manufacturing.
"It's more and more a business value," said Lindsay Sutula, marketing manager for the Outdoor Industry Association. "(Supporting American companies is) a core of the business rather than just a sustainability issue."
×
Photos
Related stories
Most recent Utah stories