Estimated read time: 5-6 minutes
This archived news story is available only for your personal, non-commercial use. Information in the story may be outdated or superseded by additional information. Reading or replaying the story in its archived form does not constitute a republication of the story.
Kate Smith*, 35, used to cover up all the time, even in the heat of summer. After losing 40 pounds and suffering from skin damage after years of frequent tanning bed use, her skin had lost elasticity. She wasn't happy with the way she looked, and it affected her self-esteem.
"Before, I would never wear a swimsuit in public," she said. "Now I'll wear a bikini top and board shorts and I look good. And I feel good."
Her newfound confidence came after seeking the services of Jaron McMullin, M.D., a plastic surgeon at University of Utah Health Care's South Jordan Medical Center, who helped her maneuver a sea of cosmetic options. He carefully outlined which choices would be most beneficial and safe for her to consider.
She chose to have a breast lift, a tummy tuck, and multiple other cosmetic procedures —and she's thrilled with the results.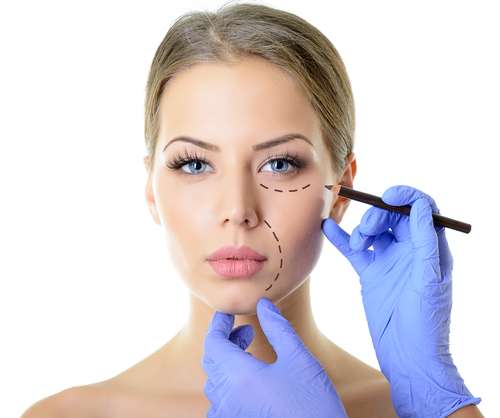 "I recovered about twice as fast as they thought I would. Within the first week I was at the mall. I couldn't wait to get some new tops, and find clothes that fit," she said.
McMullin has treated many patients like Kate and people from other demographics as well, including middle-aged and elderly patients who have sagging skin that has bothered them for a long time. He said a perfect outcome, tailored to a patient's individual needs, is always his goal when it comes to cosmetic procedures.
"Some people in their mid-twenties who have lost a lot of weight might have given up the hope of a beach body. After people lose a lot of weight there's a lot of extra skin. It's the same thing as moms after having a baby — everything can be stretched," McMullin said. "Luckily cosmetic surgery can help patients who want to be more comfortable after experiencing changes in their bodies for whatever reason."
Of course, Dr. McMullin noted, people are beautiful in all shapes and sizes. But if you're not thrilled about how you look in a bathing suit, he and his staff can help. A variety of reasons bring patients to his office.
"Breasts deflate with age, children, and weight loss," he said. Many of his patients go from wanting to keep their bodies hidden or wearing baggy clothes as a cover-up to feeling confident after plastic surgery.
"It can make a world of difference for some patients. There's always a risk, nothing's magic, but there can be some stunning results," he said.
University of Utah Health Care offers a range of services from non-evasive creams to surgical procedures to help patients who want an improved appearance. Here's a look at some of the services offered: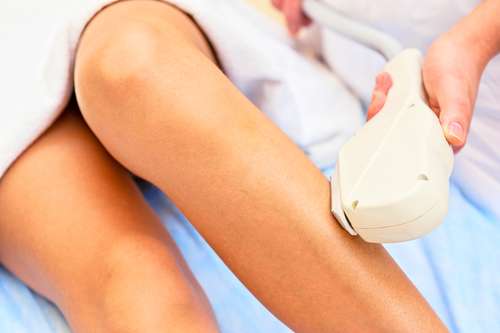 Laser hair removalLaser hair removal is a safe and effective way to eliminate unwanted hair. University of Utah Health Care offers several laser systems that are safe for a variety of skin types. Laser hair removal requires multiple treatments and can be used to remove hair on the face and body. Both men and women can enjoy the benefits from the technology. Aestheticians use pulses of energy from a laser to kill the follicle so that hair doesn't grow back. It feels like a little rubber band snapping on your skin and is relatively painless, said McMullin. Numbing medication can be applied on the skin if needed.
Sun damage repair
Health care providers can offer a treatment plan for sun-damaged skin, which generates a more youthful appearance. One of the most effective tools available is the Intense Pulsed Light System, also known as a photofacial. This technology reduces redness, diminishes age spots, and improves skin tone and overall pigmentation. Another option for substantial improvement is face creams. Obagi cream thickens the skin by causing it to regenerate collagen. It also lightens sun spots. Retin-A smooths fine lines.
Spider veins
Spider veins are small red, purple, and blue vessels that twist and turn. Spider veins are easily visible through the skin and are most often on the legs and face. They are caused by an imbalance between gravity and body type. Small pink spider veins can be injected with a strong saline solution that makes them disappear. Pink veins with a little bit of blue can be treated with a laser, and using a numbing cream. The removal of large blue spider veins is sometimes covered by insurance and can be treated by vascular surgeons. Usually there's no downtime for recovery. For most treatments, patients are back at work the next day, if not the same day.
Mommy makeover services
The "Mommy Makeover" surgeries are specifically targeted to counteract the physical effects of pregnancy, through skin and muscle tightening of the stomach, restoration of the shape and fullness of the breasts, and removal of stubborn fat deposits. The most common surgeries are a tummy tuck, breast lifting and/or breast enlargement, and liposuction.
McMullin encourages anyone interested in plastic surgery to schedule an appointment for a consultation, to see if the services might be right for them.
*Name changed for privacy reasons.
Check out other Ask an Expert articles here.

×
Most recent Utah stories