This story is sponsored by Young Automotive Group - providing customers with value, respect and understanding.
One thing is for sure — Americans love their cars — and big cars at that. In fact, about one in three cars bought in 2012 in the US were SUVs, according to cnn.com. There's no better time than summer to hit the road in style and comfort with a nice SUV.
Here are five reasons to consider making an SUV your next car.
Towing
One of the biggest advantages of an SUV is the towing capability. There's nothing quite like being able to hook up a trailer and hit the road without worrying if your car will be able to handle the load.
Some of the most common things that are towed with SUVs are as follows:
Boats
Personal trailers (ATVs, moving, construction, etc.)
Tent trailers
Vehicles
Safety
When it comes to safety, you don't want to cheat yourself. Since SUVs are larger, heavier vehicles, they provide better safety in regards to collisions and elevated road vision.
Many newer SUVs are equipped with backup cameras, blind spot alarms, extra airbags and other bells and whistles that would make any driver smile. Ultimately, you can't control everything that happens on the road, so having a car that's equipped with extra safety features never hurts.
Space
Space is a valuable asset in any circumstance but when it comes to cars, nobody wants to feel crammed. There's nothing quite like having your knees jammed up against a seat or trying to fit three car seats in a backseat of a sedan. Plus, as fun as Tetris is, you shouldn't have to play a live version while preparing for a quick trip to or from the grocery store.
Whether you want to put the seats down and have extra space or leave them up and spread out your kids, an SUV can keep you sane by giving you more space to work with on a daily basis.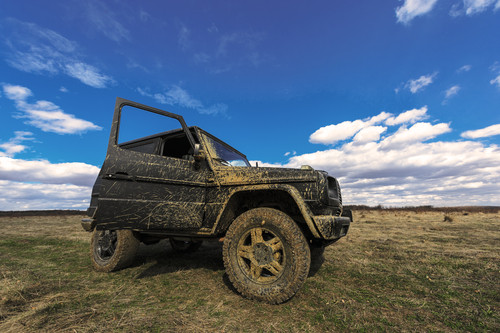 Off-road
Utah weather gives locals great reasons to have four-wheel drive capability. Sometimes you'll need it for slippery winter roads and other times you may find yourself in a beautiful canyon on rocky terrain. Either way, knowing you can go more places with more freedom is always a perk!
Experience
Just like with many other things in life, the overall experience you have with your car is what makes driving on a daily basis less stressful and more enjoyable. You want something you're comfortable commuting in and something you'd put your loved ones in. From the safety features to the space and power, an SUV may be just what you need to have a great driving experience day in and day out.
Check out other related articles sponsored by Young Automotive Group.
×