Estimated read time: 1-2 minutes
This archived news story is available only for your personal, non-commercial use. Information in the story may be outdated or superseded by additional information. Reading or replaying the story in its archived form does not constitute a republication of the story.
This weekend will be the first time LDS President Thomas S. Monson presides over a General Conference. KSL's religion specialist prepared a fantastic biography of the new President which will air at noon on Sunday on KSL. Click on the audio link on this page to hear her interview previewing the documentary.

This weekend's General Conference will be a solemn assembly. KSL Newsradio's Marc Giague explains what that means and what history will be made this weekend. Click on the link on this page to hear his report.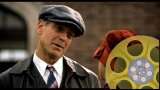 George Clooney's new movie "Leatherheads" opens today. He had a rule on the set of the movie, which he both stars in and directed: "Don't hit the director." There are some real college football players in the scenes, and Clooney said the rule came in handy.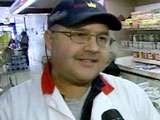 A Toronto butcher shop manager who won a $14.5-million lottery prize last week is making good on his promise to share his wealth. Jose Lima, known as "Joe the butcher" to the hundreds of customers he has served for 22 years, gave away free four-kilogram bags of chicken legs to his patrons on Thursday. The loyal customers began lining up well before the O Nosso Talho butcher shop opened at 9:30 a.m. By noon, the lineup stretched half a block around the store, which is located on Bloor Street just east of Dufferin Street. Some 800 residents received their free chicken by lunchtime and another 450 were still in line. Lima ordered almost 27,000 kilograms of chicken legs, and placed an extra order to make sure none of his customers would be walking away empty handed. The price tag was $30,000.
×
Most recent News stories