Estimated read time: 4-5 minutes
This archived news story is available only for your personal, non-commercial use. Information in the story may be outdated or superseded by additional information. Reading or replaying the story in its archived form does not constitute a republication of the story.
Amanda Scott didn't want to leave anything to chance to realize her dream of having a baby.
After five years of trying to conceive — including several rounds of the infertility drug Clomid, five attempts at artificial insemination, and one miscarriage —Amanda Scott and husband Shaye decided it was time to try In Vitro Fertilization, or IVF.
Before they started treatment, the Scotts decided to arm themselves with knowledge, turning to the Utah Center for Reproductive Medicine (UCRM) at the University of Utah for advice. The St. George couple traveled to Salt Lake City two years ago for a chance to meet with experts on what to expect during IVF, a technique based on a simple principle: if eggs are obtained and fertilized in a laboratory, most will produce embryos — some of which will likely be healthy enough to produce a pregnancy if placed in the uterus.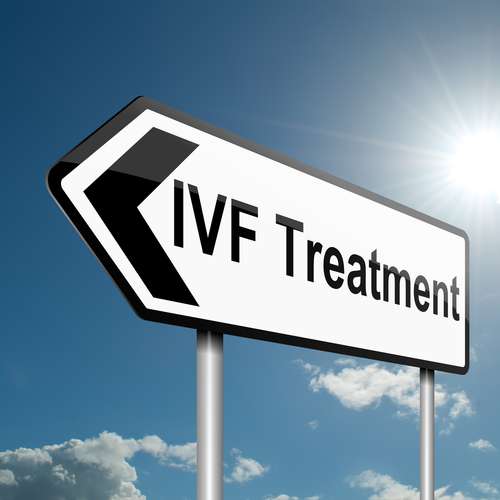 The Scotts met C. Matthew Peterson, M.D., chairman of the University of Utah Department of Obstetrics and Gynecology, who provided the couple with research and guidance as they started their IVF journey. Talking with patients is the first step to determine whether the procedure might be right for them, said Peterson, one of nine doctors at the Utah Center for Reproductive Medicine whose specialties include andrology and embryology.
"The first thing we tell people is not to be afraid to come in and talk. A lot of advice can be offered that can optimize their chances of getting pregnant before they consider IVF," said Peterson. "We are very attuned to the small things that can make a huge difference in pregnancy rates."
When patients decide to move forward with IVF, like the Scotts did, treatment begins with a sequence of medications to obtain eggs from the mother. The medications result in the maturation of many eggs at once, allowing the eggs to be retrieved with an ultrasound guided needle. The patient receives light anesthesia.
Fresh sperm are used to fertilize the eggs the same day. The resulting fertilized eggs are maintained in sophisticated and carefully controlled laboratory conditions while they undergo repeated cell divisions. After a few days, we are able to determine which of the eggs will be the healthiest, and generally one or two are returned to the uterus in a simple procedure using a fine catheter, said Peterson.
If two embryos are transferred, twins occur in about one-third of resulting pregnancies, said Peterson.
"Our goal is to have a healthy singleton pregnancy as this is safest for both mother and child," said Peterson. "Placing too many embryos can do more harm than good. The decision about how many embryos to place is always determined between physician and couple after careful discussion at the time of the embryo transfer."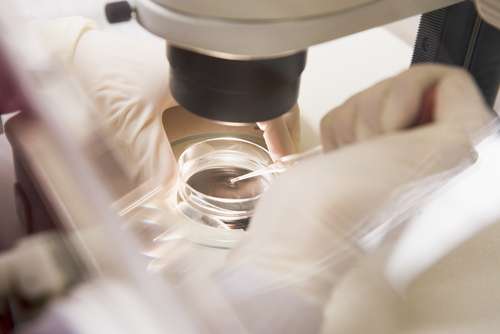 Pregnancy rates in successful clinics, such as the Utah Center for Reproductive Medicine, are dependent on a woman's age with rates of pregnancy slightly lower after 35 and much lower after 40. Success rates at the Utah Center for Reproductive Medicine are well above national averages, Peterson said.
News of a pregnancy after years of trying was thrilling for the Scott family, whose daughter Emmeline is now a toddler. Amanda Scott said she's grateful for the excellent care she received from physicians and nurses during her IVF treatment.
"We are so grateful to the UCRM at University of Utah for all that they did to help make parenthood possible for us," said Scott. "Though infertility is a difficult and lonely road, I know that many can find help and healing by working with the amazing specialists."
Peterson said compassionate care is a hallmark for those who help patients at the Utah Center for Reproductive Medicine.
"I would want to feel comfortable sending my daughter or granddaughter here. I want to make sure our staff and faculty are the kind of people I would want to take care of my family," he said, adding that it's rewarding when the clinical staff can help families achieve their goal of becoming parents.
"Our first delivery is hope."
For more information or to make can appointment, call the Utah Center for Reproductive Medicine at 801-581-3834.
Check out other Ask an Expert articles here.
Libby Mitchell is social media coordinator at the University of Utah Health Sciences Office of Public Affairs.
×
Most recent Utah stories