Estimated read time: 4-5 minutes
This archived news story is available only for your personal, non-commercial use. Information in the story may be outdated or superseded by additional information. Reading or replaying the story in its archived form does not constitute a republication of the story.
ELK POINT, S.D. (AP) — Two South Dakota girls on their way to an end-of-school-year party at a gravel pit in May 1971 drove off a country road and into a creek where their remains lay hidden until last fall when a drought brought their car into view, authorities said Tuesday.
State and local officials held a news conference Tuesday afternoon confirming that the 1960 Studebaker unearthed in September included the remains of Cheryl Miller and Pamella Jackson, both 17-year-olds who attended Vermillion High School.
The investigators showed dozens of photographs of well-preserved clothing, Miller's purse and even her driver's license complete with a smiling photograph. Those personal items and DNA were used to identify the girls, said Attorney General Marty Jackley. Jackson didn't have her purse along.
Classmates who saw the teens before they disappeared and other evidence indicated that they had not been drinking, he said. In addition, mechanical tests on the car pointed away from foul play, Jackley said. He noted that the car was in the highest gear and the headlight switch on the dashboard showed the lights were on.
"It's consistent with a car accident," Jackley said. "To start with, the forensic pathology and anthropology reports indicate that there's no type of injury that would be consistent with or caused by foul play or inappropriate conduct."
He said the bodies were found in the front seats, as opposed to the back seat or trunk, and that their clothing did not appear to be missing — all of which points away from their deaths being caused by a crime.
There is no way to know whether a blown tire might have cause a crash, but one was damaged and the tread was quite thin, he said.
Family members, law enforcement and others had searched the area countless times without luck.
"They were searching and they simply didn't find it," Jackley said.
Jackson's father, Oscar, died Sept. 18, five days before the car was found.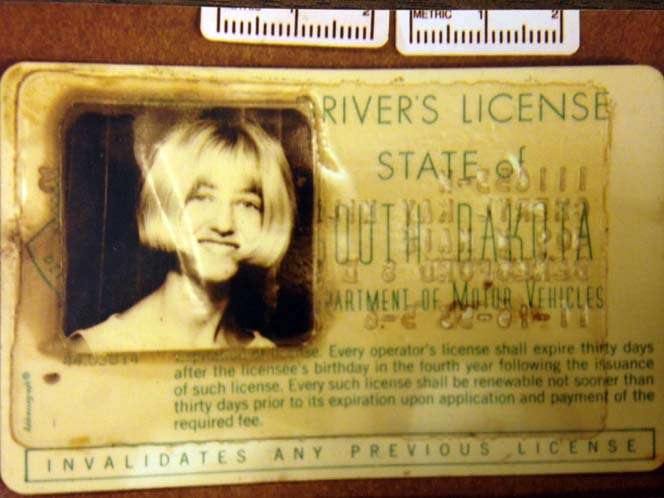 "If you look at that obituary, it indicates one of the saddest parts of Oscar's life is not knowing about the disappearance of his daughter Pam," Jackley said.
The girls' disappearance was one of the initial investigations of South Dakota's cold case unit in 2004.
A September 2004 search of a Union County farm turned up apparently unrelated bones, clothing, a purse, photographs, newspaper articles and other items, but not the car.
In a warrant authorizing the search, authorities said that David Lykken, who lived at the farm in 1971 and was a classmate of the girls, might have been involved in the disappearance of Miller and Jackson as well as three other unnamed people. Lykken is in prison serving an unrelated 227-year sentence for rape and kidnapping.
In July 2007, a Union County grand jury indicted Lykken on two counts of premeditated murder, two counts of felony murder and two counts of murder in the disappearance of Miller and Jackson. But state prosecutors dropped all six murder charges after concluding a jailhouse informant apparently lied about Lykken supposedly admitting to causing the deaths.
Attorney Mike Butler, of Sioux Falls, represented Lykken and said the state has yet to apologize to the family for the search and allegations that turned out to be false.
"This whole thing with a man being charged, the Lykken family farm being plowed under," Butler said of the search. "That family suffered needlessly for a long time."
Jackley said two federal courts upheld the search and concluded it was done appropriately.
"With that said, it's unfortunate that when we are searching and trying to help families that we disrupt things, that we affect lives," he said. "That search was done legally and with full intention of trying to help the family of a community find two missing 17-year-olds."
Union County Sheriff Dan Limoges said Tuesday he had no regrets about the investigation.
"The only unfortunate thing I would add is for the Lykken family, for what they had to go through. But I don't make any apologies for doing our job," he said.
The girls' remains will be returned to family members for burial. Family members of Miller and Jackson attended the news conference but didn't speak, though Jackley read a statement from them: "Our day has come through this journey for answers pertaining to our sister Sherry and dear friend Pam, for we will be able to finish the last chapter of this journey."
Copyright © The Associated Press. All rights reserved. This material may not be published, broadcast, rewritten or redistributed.
×
Photos
Related stories
Most recent U.S. stories