PROVO — A Provo man is thankful for the support of his family after he was nearly killed in a car crash three months ago. Austin Warden was ejected from the car he was in and run over in traffic on I-15.
"I don't know how I'm still alive from that," Warden said Monday.
On Dec. 17, he was an unbuckled passenger in his girlfriend's car. They were headed north on I-15 when the car rolled near 400 South in Springville.
Warden was ejected and was thrown from the northbound lanes of the freeway into the southbound lanes.
"I tried scooting myself off the road, but I couldn't," Warden said. "That's when the semi came."
He remembers getting hit by the semitruck. He thinks he was sitting up.
"I remember waving for people to stop," Warden said. "It seemed like the cars just kept going by."
Right after that, a car hit him as well.
"I just remember seeing a bumper flying by," Warden said.
Finally, a motorist spotted him and dragged him out of traffic.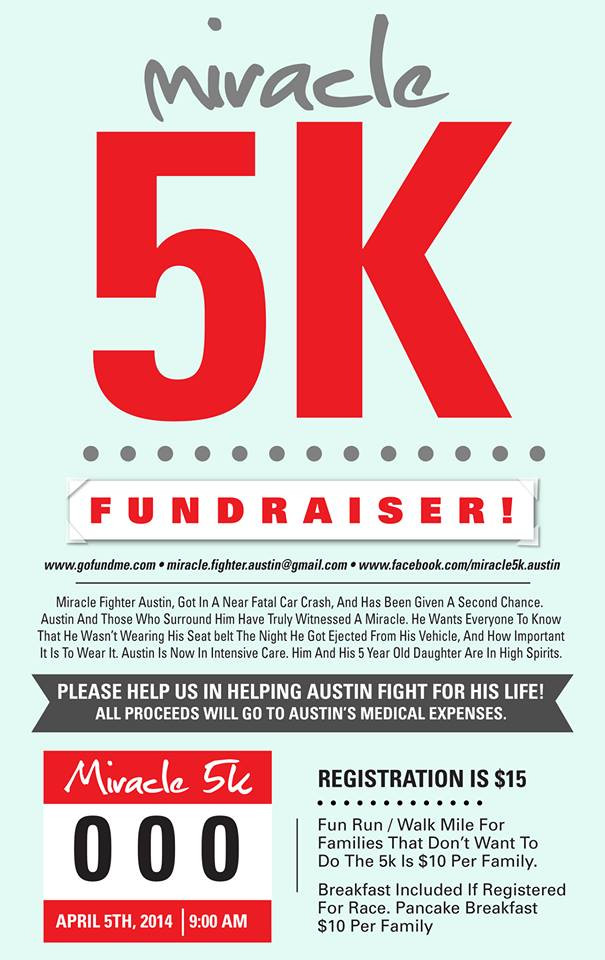 "I remember laying there, and a lady was covering me up," he said.
Warden woke up in a hospital bed after about a week.
"I was told that he was not going to make it probably," said Shelly DeWitt, Warden's mother. "It was very scary."
Warden's girlfriend suffered a broken rib and some lacerations in the accident. She was treated in an emergency room and released.
Recovery for Warden wasn't as easy. It took a lot of work for doctors to put his battered body back together: a broken collarbone, broken leg and shattered pelvis had to be repaired in a series of surgeries.
Warden says it took $50,000 worth of metal just to piece his pelvis back together. But with no head or back injuries, he is now focused on walking again.
"I'll be down at least a year. I will walk maybe in six months, if I push it," he said.
It's been tough on his 6-year-old daughter, Kamberley, who can't wait for her dad to heal so they can go to the park together.
Warden has no health insurance and his medical bills are mounting. His family is planning a fundraiser.
"It's been tough, but we will make it through it," DeWitt said.
The Miracle 5K for Warden will be held at Lakeview Elementary School in Provo, Saturday morning at 9.
As for wearing a seat belt, Warden says he will always buckle up in the future.
×
Photos
Related Links