Estimated read time: 1-2 minutes
This archived news story is available only for your personal, non-commercial use. Information in the story may be outdated or superseded by additional information. Reading or replaying the story in its archived form does not constitute a republication of the story.
Lionel Messi vomita "habitualmente" antes y durante los partidos, señaló el viernes el técnico del Barcelona Gerardo Martino, quien reconoció que "no es normal" que esto le ocurra al astro del club y de la selección argentina.
Messi vomitó en la cancha el miércoles durante un amistoso entre las selecciones de Argentina y Rumania, que terminó sin goles. Después del incidente, el delantero jugó sin problemas, aunque tampoco pesó mucho en el desenlace del encuentro.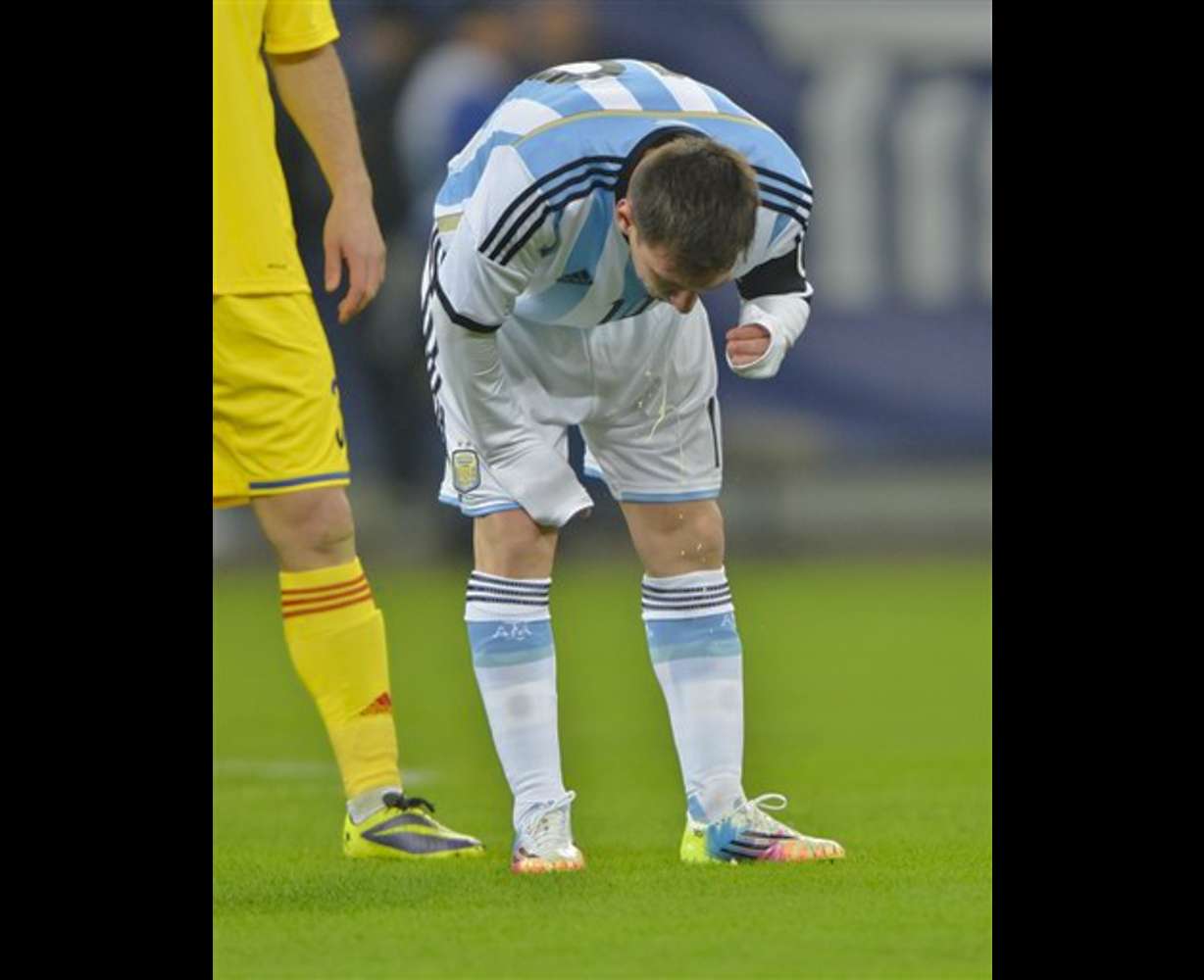 "Es algo que le pasa habitualmente, incluso en algún momento ha ido a ver a especialistas", admitió el viernes Martino en rueda de prensa. "No lo ha podido solucionar, pero no le alarma porque le pasa habitualmente y no le afecta en absoluto en su trabajo, aunque no es normal".
Martino dijo que creyó que Messi tenía gripe cuando le sucedió algo similar hace casi dos semanas antes de un revés 3-1 ante la Real Sociedad.
Sin embargo, el timonel argentino señaló que parece que es algo que le pasa con cierta regularidad al goleador de 26 años.
"Yo no soy especialista, no entiendo. Los especialistas no han podido dar en la tecla, pero no hay que darle más trascendencia porque no le impide su actividad futbolística", reiteró.
×
Most recent Latino stories