Estimated read time: 3-4 minutes
This archived news story is available only for your personal, non-commercial use. Information in the story may be outdated or superseded by additional information. Reading or replaying the story in its archived form does not constitute a republication of the story.
This story is sponsored by Young Automotive - providing customers with value, respect and understanding.
A road trip can be long, uncomfortable and full of unexpected surprises no matter who you are — and even more so if you lack opposable thumbs. So if you'll be packing up the pets any time soon, make sure you're taking safety into account. Of course, a little comfort never hurt, either. These tips will keep your pets safer — and more content — during those long days on the road.
Consider restraints
You'd never start a road trip without buckling yourself and your kids in safely. But what about Fido? According tobarkbuckleup.com, a 60-pound dog traveling at just 35 mph can cause a 2,700-pound impact. And that can do some damage if it hits a windshield, seat or another passenger. There are several restraint options on the market which allow your pet to sit or lay down while keeping it grounded in an accident.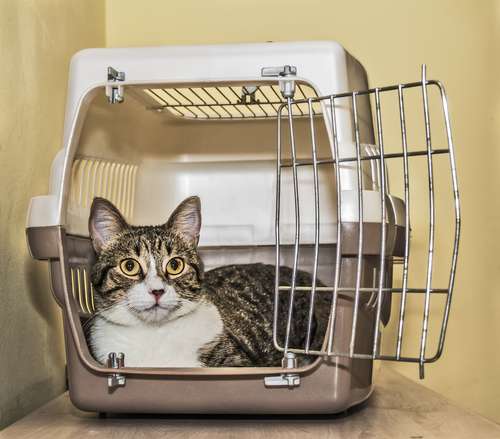 Use a carrierWhile dogs might enjoy a trip in the car, cats usually don't. And if you don't want your car upholstery looking like it went through a newspaper shredder, it's best to keep your feline friend safe and snug in a carrier. For added safety, place the carrier on a seat and secure a seat belt around it.
Travel in packs
Your pet might be your best friend, but if you're concentrating on the road (which you should be), you may as well be on the moon to your pet. Bring along a friend or family member who can care for the pet and let you know when a stop or rest is needed.
Make some space
You wouldn't want to spend a road trip crammed into the car like an extra suitcase; your pet doesn't, either. To help your pet be comfortable — and calm — make sure you make some space. Bring along your pet's bed or favorite blanket along with other items it associates with home, like food and water dishes and familiar toys.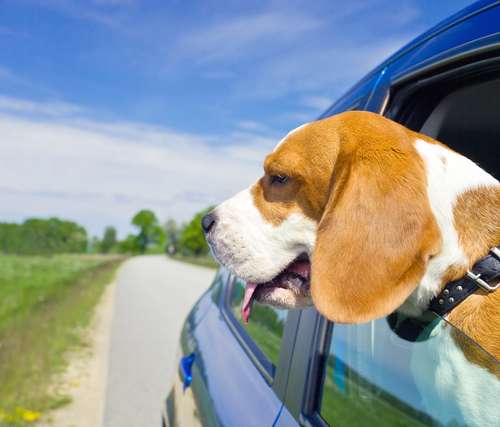 Take lots of breaksA confined, stir-crazy pet can become a mischievous pet — and a mischievous pet can be a hazard on the road. Stop often and give your pet some time outside to do its business, run, play or have a treat. You might even enjoy the reprieve yourself.
Update the ID
It's always a good idea to make sure your pet is wearing proper identification, like collar tags, but it's even more important on the road. Pets can easily get lost in areas they don't recognize, so keep your pet's identification tags up to date and include a cell phone number where you can be reached on the road.
Choose a good ride
Traveling with pets requires the right vehicle. A larger car, like an SUV or minivan, will likely provide the highest safety and comfort to your pet. A large cargo area, complete with tie-downs, is an invaluable feature for pet travel. Try an SUV like the Buick Encore, which offers plenty of space in its cargo area, so you'll have room for the people, the pets and all the accessories that come with both.
Check out other related articles sponsored by Young Automotive Group.
×
Most recent Utah stories