Estimated read time: 3-4 minutes
This archived news story is available only for your personal, non-commercial use. Information in the story may be outdated or superseded by additional information. Reading or replaying the story in its archived form does not constitute a republication of the story.
PROVO — The transportation of the future is motorized couches, according to a local inventor.
Nick Homer's first motorized couch made national news when it hit the streets in 2010, largely because of the ban Brigham Young University placed on motorized couches after he rode it around campus with friends. Now, he is hoping to help others create their own plush mode of transportation with an instructional website.
"It's really cool for Sunday-afternoon cruises," Homer said. "It's like a time machine. You'll sit on it and it will feel like it was 15 minutes, but then it turns out it was four hours and you drove all over the city."
The website, which users can gain access to by making a $2 pledge on Kickstarter, contains videos and other tips to help people make their own motorized couches. Homer and his friends construction process' can be completed in a few hours.
Homer said people have been asking for years how he made the motorized couches, so one afternoon Homer and his friends thought it would be fun to publish their tips for others to use. The money raised from the campaign will be used to purchase the parts necessary to build a motorized couch from scratch for the tutorial. They exceeded their fundraising goal in a matter of days.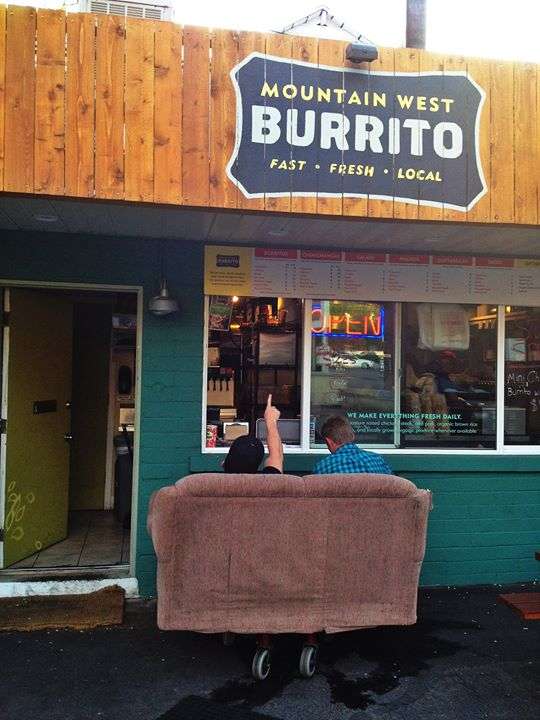 "We kind of threw a video together one afternoon and instantly we were getting all of these people pledging from Belgium, Australia and all over," he said. "It's been fun. There's definitely been more interest than I thought there would be."
Homer had wanted to create a motorized couch since he was in high school, and the perfect opportunity arose when his friend's wheelchair broke. His friend got a new wheelchair, so the old chair was sitting around unused.
"I fixed it up, got it working and then the logical next step was to put a couch on it," he said.
On their first night out with the motorized couch, he said they were stopped by police officers who said they didn't know if it was legal to drive it, but that they wanted to congratulate them on being "awesome." He and his friends continued on their way and they have been driving a motorized couch around for fun ever since.
Their favorite activities include going through the Wendy's drive thru and Homer suggested the motorized couch could be used as a way to go off-road and see the outdoors in comfort. One overnight charge will power the vehicle for nearly three hours.
He said they have been surprised by the continued popularity of the couch.
"I think it's crazy how we get attention," he said. "Last year we took it to Salt Lake just to drive it around the city and two hours later we were on the news. It's kind of an attention magnet."
×
Photos
Related links
Related stories
Most recent Utah stories