HIGHLAND, Utah — For many children with disabilities, life is about accomplishing milestones.
Courage Reins, in Highland, is the largest equine therapy ranch in the state. There, horses, teachers and students work together to overcome challenges and meet milestones that couldn't be met in other environments.
Vicki Armstrong has been working as the executive director of the facility for 12 years, and she said she sees amazing progress every day.
"We don't assess the children based on their disabilities, but rather their abilities," she said.
Equine therapy is a treatment method for individuals who may have certain physical, emotional, or mental disabilities that make daily life challenging. This type of therapy program has been in the U.S. since 1960 and is used primarily as a method for helping disabled individuals gain experience in recreational activities.
Armstrong said the process they use to determine what sort of treatment each student needs is intricate.
"Each child or adult is assessed by an occupational therapist and written a prescription for treatment," Armstrong said. "The treatment plan is carried out by trained assistants who work with each student one on one."
---
We don't assess the children based on their disabilities, but rather their abilities.
–Vicki Armstrong
---
Volunteers are a huge part of the therapy program at Courage Reins. Armstrong said depending on the level of need, students are assigned from one to three volunteers who stay with them during each lesson.
"We have a class with three children who each need three volunteers working with them," Armstrong said. "That's nine volunteers in the arena at one time."
Armstrong said the horses they use in the program are a key part in the success of the students. Each horse undergoes a lengthy evaluation process before it's used in lessons.
"The average age for our horses is 19," Armstrong said. "Older horses are usually more gentle and easy to work with."
Depending on the level of ability, students are expected to groom and saddle their horses before each lesson, and are given a set of tasks to perform each day in addition to actually riding.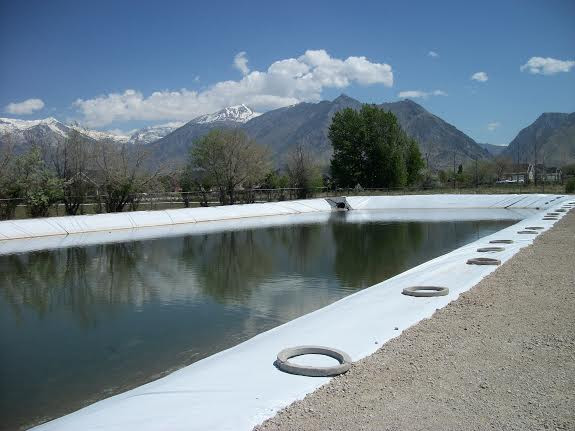 "Children with ADD or Asperger syndrome tend to struggle with patterns and tasks," Armstrong said. "We give them a chance to perform complicated duties one step at a time and form relationships with the horses."
The horse therapy facility is located on 11 acres of pastures and paddocks. The land was donated to the organization by a Utah family who leases it for $1 year, under the provision that the horses and land are taken care of and used for a good purpose.
"We take that charge very seriously," Armstrong said. "Our horses are given the best care possible and we treat each student with respect and love."
Armstrong said they are currently looking at plans to expand their program to meet the needs of all who wish to participate. Teachers and volunteers currently work with about 150 students each week, and Armstrong said they'd love to be able to accommodate even more.
×
Photos
Related Links
Related Stories