This archived news story is available only for your personal, non-commercial use. Information in the story may be outdated or superseded by additional information. Reading or replaying the story in its archived form does not constitute a republication of the story.
Richard Piatt reporting He served for years as a Republican legislator, but today former Rep. David Hogue filed for office as a Democrat.
Crossing party lines is not something Hogue takes lightly, but he says he's doing it because, as a moderate Republican, he felt his opinion didn't mean much at the Capitol.
"Why, after 47 years as a Republican, am I filing as a Democrat in the state of Utah?" Hogue says it's a question he's getting a lot. When he answers it, he takes on some powerful people on Capitol Hill: leadership in the House and Senate.
"Leadership in the Republican Party seems to have distanced themselves from the average citizen, and representation seems to be personal driven and personal-agenda driven," Hogue said.
A lapel pin seemed to make the switch official. He even got applause from a small group of fellow Democrats. "We want to see the people of Utah represented by the people who they elect, and not the handful of people who are elected to leadership, and that's really what it's come down to," said Democratic Rep. Carol Spackman Moss.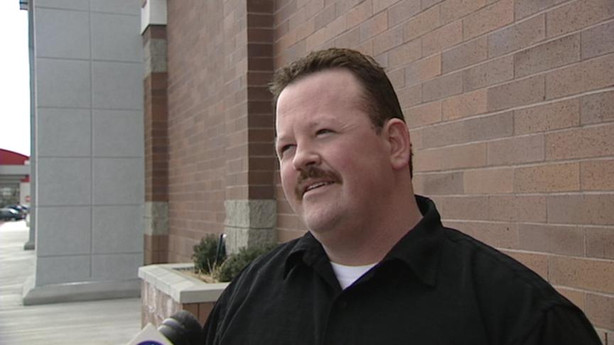 Republican Rep. Carl Wimmer, who holds Hogue's old seat, says no one tells him how to vote. He's confident he'll beat Hogue again. "If you look at my opponent's voting record over the last 10 years, it matched more of the liberal Republican or Democratic agenda anyways, so I think its a pretty good fit," Wimmer said.
When he was representing District 52 as a Republican, Hogue says he often differed with leadership on education and health care issues. He also didn't like efforts that he said "stifle" citizens from executing a referendum on an issue. He now says those differences caused him considerable grief.
"I gained a reputation while I was up there as someone who spoke for the people, and that's why I'm coming back," Hogue said.
Today, House Speaker Greg Curtis took exception to Hogue's claims pointing out he supported Hogue in his bid for the state Senate.
E-mail: rpiatt@ksl.com
×