This archived news story is available only for your personal, non-commercial use. Information in the story may be outdated or superseded by additional information. Reading or replaying the story in its archived form does not constitute a republication of the story.
Nishi Gupta Reporting"They're good, experienced officers. Nobody wants to have to do this, but it is a part of police work and it happens occasionally."
Two Ogden police officers take drastic action when a suspect puts them in the line of fire. One man is dead, a woman is in custody and two officers are on administrative leave after a shoot-out in Ogden. Tonight, we have learned the identities of both suspects.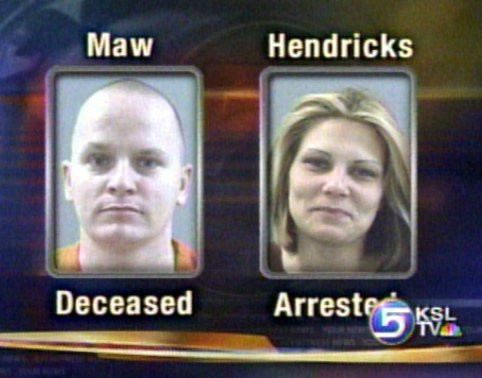 38-year old William G. Maw died at the hospital, and 28-year old Chancey Hendricks is at the Weber County Jail
Police tell us a Utah Highway Patrol Trooper pulled a car over when the driver didn't signal for a lane change. The trooper approached the car and saw the woman in the passenger's seat didn't have a seatbelt. He ran her information and learned there was a warrant for her arrest. He then called for help.
That help came in the form of two Ogden police officers. They immediately recognized the driver, William G. Maw; he's someone Ogden Police have dealt with before. The officers asked him to step out of the car.
Randy Watt, Ogden Police Dept.: "At that point, the person involved chose not to submit, pulled away and pulled a firearm pistol from underneath his shirt. Both drew their weapons and both fired on the subject. The subject was struck."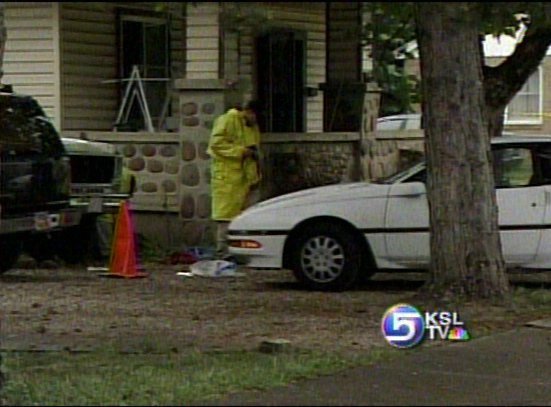 Maw died about an hour later at McKay Dee Hospital. His passenger, Chancey Hendricks, was arrested.
When police pulled him over, Maw had pulled into a home's driveway. A man who lives there spoke with KSL; he says he's met both Maw and Hendricks. A motorcycle parked in his driveway was for sale and he says Maw was interested in it.
Phillip Ouellette: "This guy came by yesterday to look at the bike. I'm not sure why he came by today."
Jason Hawks, Neighbor: "That's where he was laying when I come out."
This neighbor lives a house away from where it all went down.
Jason Hawks: "I heard five quick shots. I saw three cops, had their guns drawn. She was screaming because they had shot him."
The two Ogden police officers are on administrative leave, pending the outcome of an internal investigation, neither was injured. The Weber County Attorney's Office is also investigating. The Utah Highway Patrol says it is not investigating because the UHP trooper did not fire.
There was dash cam video from the trooper's car. It has been turned over to the Weber County Homicide Taskforce as part of its investigation.
×