Estimated read time: 3-4 minutes
This archived news story is available only for your personal, non-commercial use. Information in the story may be outdated or superseded by additional information. Reading or replaying the story in its archived form does not constitute a republication of the story.
SALT LAKE CITY — It's a good bet that being stranded on the roadway is not on anyone's holiday wish list. Winter is one of the most dangerous times of year for travel with icy roads and freezing temperatures. As families across the state gear up for holiday travel, AAA has some safety tips to help Utahans avoid being stuck on the roadside unprepared.
AAA projects that 7.2 million Mountain West residents will journey 50 miles or more during the peak holiday travel days, December 21-January 1. Over the past year, AAA has recorded more than 16 million roadside assistance calls in the United States and Canada. Here are five tips to help keep your family safe during your holiday travel.
Prepare your car before you go
---
In case the unthinkable happens and you find yourself stranded on the roadside, make sure you are prepared.
---
Check your antifreeze to ensure that it will withstand the winter cold. Replace wiper blades if necessary and fill the windshield washer reservoir with winter detergent fluid to prevent freeze-up. Check your tire pressure and replace your battery, belts and hoses if needed. Giving yourself more than a couple of days to prepare your vehicle is recommended.
Pack a winterized emergency road kit
In case the unthinkable happens and you find yourself stranded on the roadside, make sure you are prepared. All roadside emergency kits should include jumper cables, warning flares or triangles, drinking water, non-perishable snack bars, a first aid kit, basic hand tools and a mobile phone with car charger. Drivers should add a few additional items for winter driving. Make sure you have an ice scraper and snow brush. Pack extra blankets, gloves and hats to keep everyone warm. In case your tires get stuck, have a small shovel and a bag of sand or cat litter if you don't have traction mats.
Check the weather before traveling
Check weather conditions throughout your travel route, not just at your home and your destination. Drivers should know the weather conditions that they might have to face throughout the journey.
Review winter driving tips
Keep in mind that drivers must acclimate to their environment. It is important to increase the regular following distance when the roads are icy and the weather is poor. Snow, rain, sleet and fog increase the potential for accidents. Rather than the typical three to four seconds following distance, make it eight to 10. Avoid skidding by applying the gas slowly to accelerate and do not slam on the breaks. Above all, be patient and don't get distracted.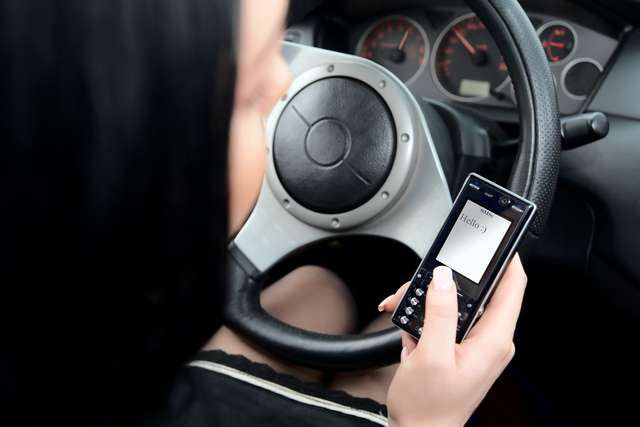 Know where to use your cell phone
Check for areas along your travel route with limited cell phone coverage. In case you become stranded, you want to make sure you can call for emergency assistance. You should also know the cell phone laws in the areas where you will be traveling. Many states have now banned texting while driving, and others have laws against distracted driving and using hand-held cell phones. However, even when it's legal it is risky to use cell phones while driving.
Following these tips will help ensure your safety during holiday travel. If at all possible, avoid rushing around at the last minute. That will make it easier for you to remember everything that you need. It will also help minimize stress and distracted driving.
×
Most recent Utah stories