Estimated read time: 2-3 minutes
This archived news story is available only for your personal, non-commercial use. Information in the story may be outdated or superseded by additional information. Reading or replaying the story in its archived form does not constitute a republication of the story.
MAGNA — Burglars stole thousands of dollars worth of electronics from a family's home early Sunday morning, along with all of their Christmas presents. Also gone: the family's dog.
Adam Sanderson and his family were out of town for the weekend. Sanderson's sister, Ashley Wilkerson, said she had a feeling she should check on the house and found it ransacked.
"His room was completely torn apart; everything was shoved to the side like it didn't even matter," Wilkerson said.
Investigators with the Unified Police Department believe the crime happened around 4:30 a.m. That's when neighbors reported seeing three men in a cream-colored car parked in Sanderson's driveway.
The thieves took Sanderson's TVs, DVD players, gaming systems and laptops. They also got away with Christmas presents for the family's five young children.
While all of that is replaceable, the family's yellow lab, Andre — which also left the house Sunday morning — is not.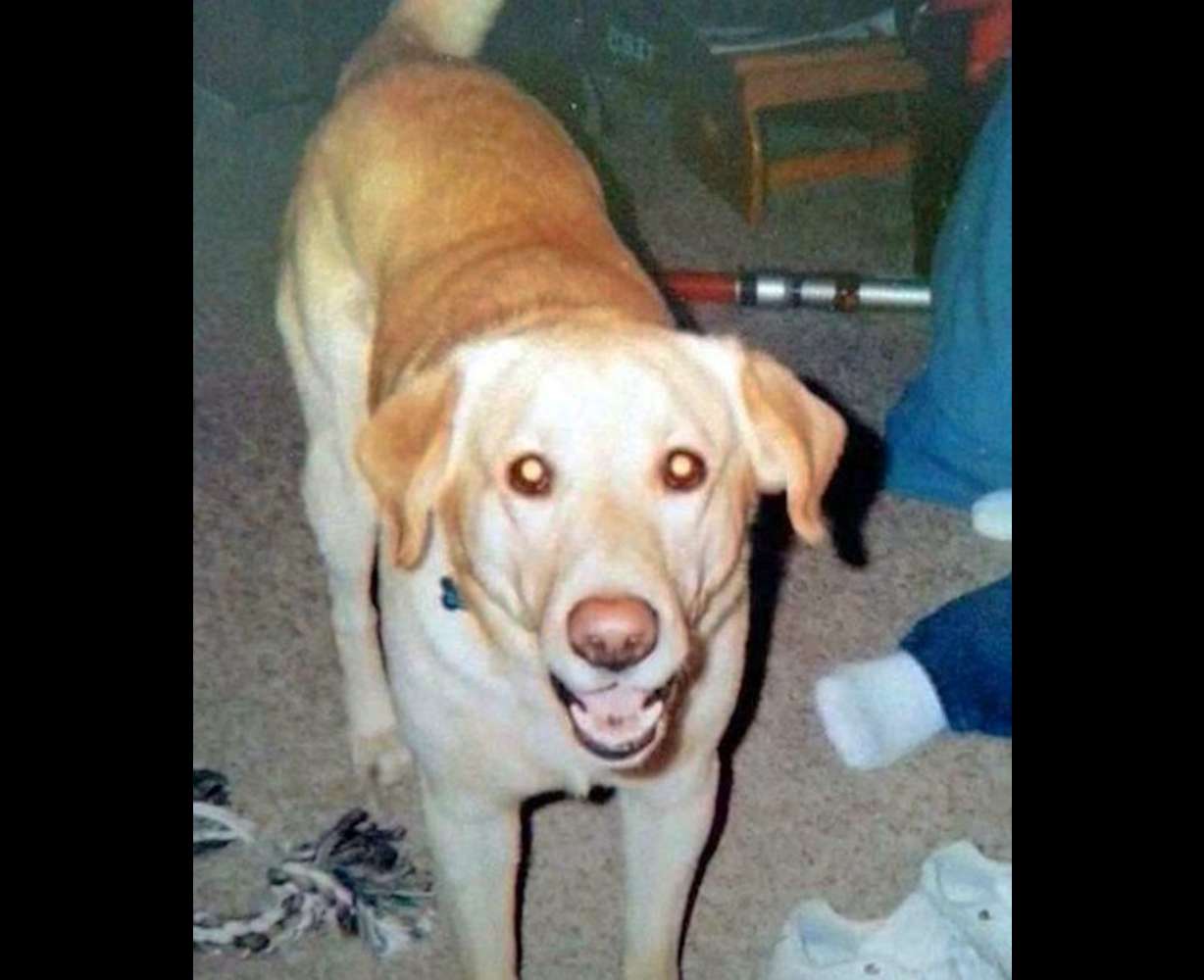 "The dog, he was 12 years old," Sanderson said. "I've had him since I was 18, so (I) can't replace him."
Andre got out of his kennel and was hit and killed by a car. Sanderson believes he may have been let out on purpose.
"He's the type of dog that he'll bark at anything that moves. So if anyone got close, he would growl and bark at them," Sanderson said. "The gate was wide open, so there's no way he could have got it open himself."
While Sanderson and his children are heartbroken over the loss of Andre, they're also feeling grateful for the support they have from one another.
"That's the one thing they can't take away from us, is how much love and support we have coming in. They're never going to take that away from us," Sanderson said.
"I feel like I want to give him everything that I have," Wilkerson said. "I just want his kids to have a good Christmas."
Wilkerson told KSL News she'll be setting up a donation account for the family first thing Monday morning. If you would like to donate*, you'll be able to do so under the Sanderson family name at any Cyprus Credit Union branch.
Email: tmashburn@ksl.com
---
*KSL.com has not verified the accuracy of the information provided with respect to the account nor does KSL.com assure that the monies deposited to the account will be applied for the benefit of the persons named as beneficiaries. If you are considering a deposit to the account you should consult your own advisors and otherwise proceed at your own risk.
×
Photos
Most recent Utah stories