Estimated read time: 2-3 minutes
This archived news story is available only for your personal, non-commercial use. Information in the story may be outdated or superseded by additional information. Reading or replaying the story in its archived form does not constitute a republication of the story.
OREM — Trey Warner has long been told he looks like Will Ferrell, so when an "I am Ron Burgundy" contest began, people started calling to tell him he needed to enter.
Warner won the popular vote with his video on Instagram and was one of ten national finalists, but did not win the overall competition with a prize of going to meet Will Ferrell at the upcoming "Anchorman 2" premiere. However, Warner said even though he didn't win, the competition has opened up a lot of doors.
"Some people are a little negative about me not winning, but I think there's a lot of good that's going to come out of this," he said. "I think the future is bright and I'm really excited."
Exposure from the contest has provided Warner with contacts in the entertainment world and Paramount Pictures has even reached out to him to do promotional work for the upcoming movie in Salt Lake City. His entry on Instagram for the "I am Ron Burgundy" contest garnered around 65,000 votes.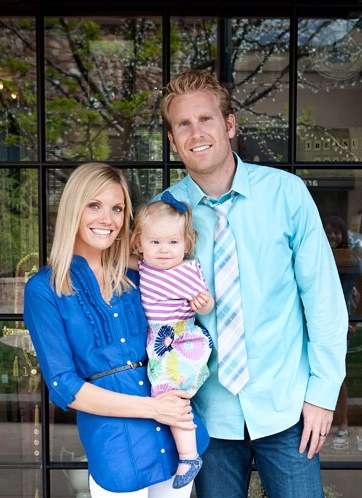 Warner first took on the Ron Burgundy persona for a Halloween costume. After the pictures became popular, he did interviews for some businesses in character. He has also done some acting unrelated to the "Anchorman" character for commercials and other projects.
Warner has always been interested in entertainment, even though he has worked mostly in the business and real estate fields. Ideally, he would like to work on action films that have some comedy. He said favorite actors include Arnold Schwarzenegger, Sylvester Stallone and Clint Eastwood.
"I really do love the camera," he said. "I kind of get energized by it."
He also has a background in sports and music. When he was younger he was the lead singer and guitarist in a band called "Rated Hero" and wrote the music himself.
Since the popularity of his Instagram video, Warner said some producers have reached out to him with scripts they would like him to consider. He has also been contacted by talent agencies.
"The catch is I don't want to be known really as a Will Ferrell look alike, I'd like to be known as myself," he said. "Maybe it's a blessing I didn't win, because I could have been coined as a Las Vegas Will Ferrell lookalike."
×
Photos
Related links