Estimated read time: 2-3 minutes
This archived news story is available only for your personal, non-commercial use. Information in the story may be outdated or superseded by additional information. Reading or replaying the story in its archived form does not constitute a republication of the story.
ALASKA — The distinction of "Soldier of the Year" was recently awarded to a man from Utah.
Spc. Adam Christensen, originally from Smithfield, was named the 2013 Department of the Army Soldier of the Year after a series of competitions. Twelve soldiers from around the country competed for the title.
"It's one of the most enjoyable things in the army," he said. "You're doing the same things you're doing everyday, basic soldier skills like shooting or land navigation, but you're doing it against other people who have been training for a long time and are good at what they're doing. Not only do you have a chance to better yourself, but you can learn from the other people who are there."
Christensen, currently assigned to the 472nd Military Police Company in Fort Wainwright, Alaska, volunteered to compete after his sergeant asked if he would be interested. He started at the batallion level before advancing to competitions for the Alaska division, Pacific Command and finally the Department of the Army.
His sergant acted as a sponsor and helped him train for the competitions, which started in April. Christensen said the most intimidating portion of the competition was being tested about military knowlege in front of a board of senior officers.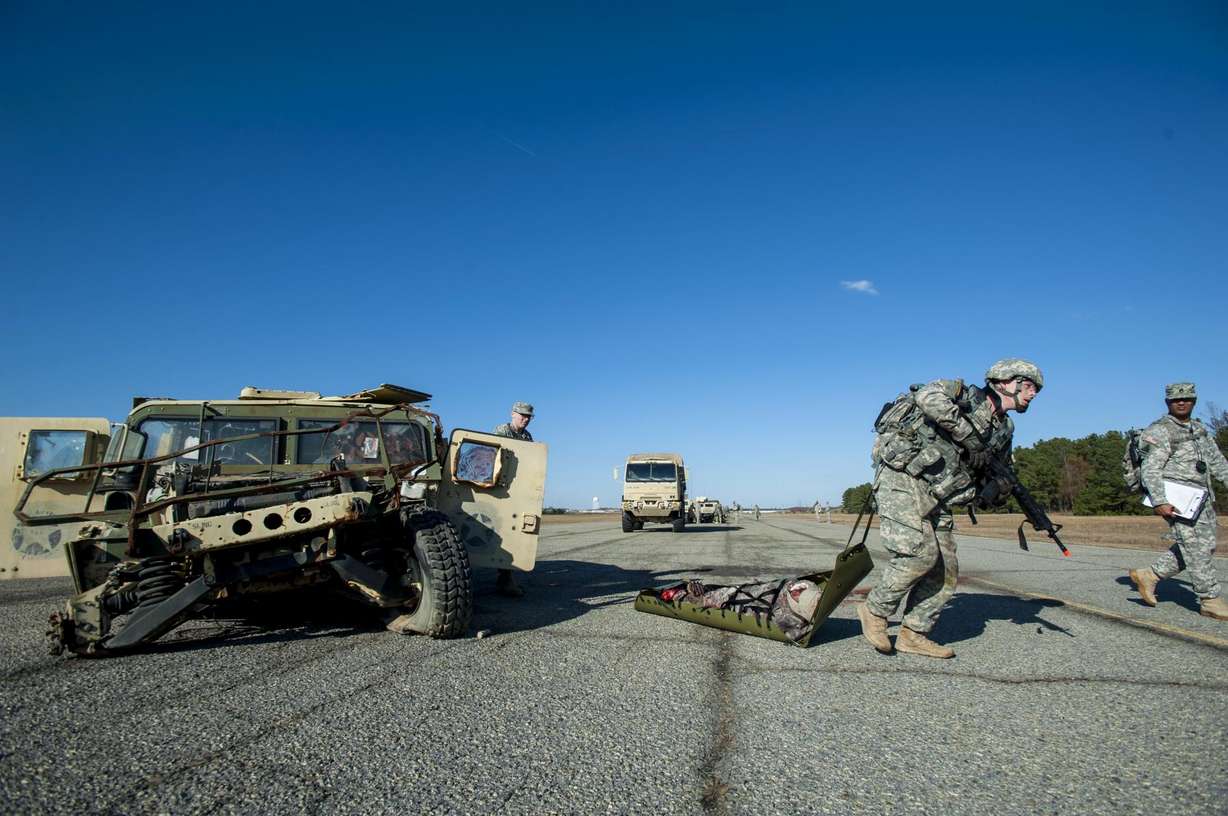 "Me, starting out these competitions, and me, at the Department of the Army competition, are just two different competitors," Christensen said. "I've improved a lot throughout these competitions."
Christensen said setting goals has been important for his career. After failing his first physical fitness test with the army, which consisted mostly of sit-ups, push-ups and running, he said he made it a goal to get the highest score possible before the end of basic training.
"You really don't know what you can accomplish as long as you take the time to set goals for yourself and think about what you want and push yourself everyday," he said.
Christensen, 29, said he never would have imagined being where he is now when he joined the Army almost three years ago.
"What I wanted to do was be part of something bigger than myself and provide better opportunities for my family," he said. "If I could go back in time, I probably would have joined the army sooner. It's not something you should really look at as a last option — you should actually consider it beforehand."
Christensen said the army requires a lot, but you can get as much out as you put into it. His wife is also finishing her degree and getting certified as a personal trainer.
×
Photos
Related links
Most recent Utah stories