Estimated read time: 2-3 minutes
This archived news story is available only for your personal, non-commercial use. Information in the story may be outdated or superseded by additional information. Reading or replaying the story in its archived form does not constitute a republication of the story.
Una búsqueda está en curso en Idaho. Cinco pasajeros se encuentran perdidos después de que un pequeño avión que volaba de Oregon a Montana se estrellara.
Los encargados de los controles aéreos en Salt Lake City informaron que el BE -36 Beech Bonanza salió del radar durante la tarde del domingo a unos 50 kilómetros al noroeste de Cascade, así informó a KTVB el sheriff del condado de Valle Diputado teniente Dan Smith.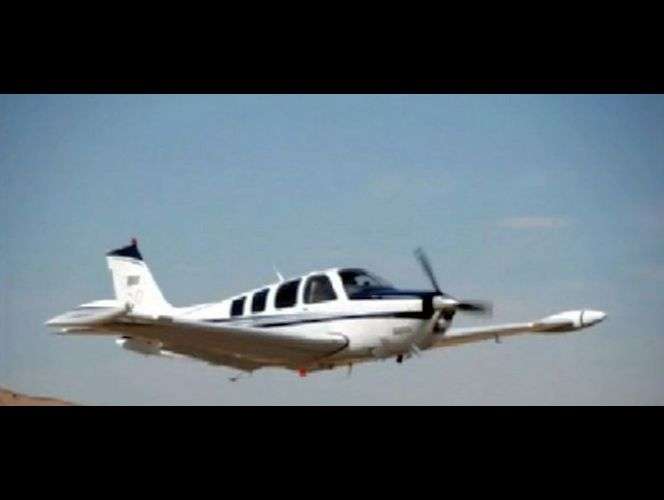 "La llamada entró desde la torre de Salt Lake City. El piloto anuncio que estaba experimentando problemas de motor y estaba tratando de obtener direcciones de vuelta a la pista de aterrizaje Johnson Creek", dijo el teniente Smith.
La Guardia Nacional del Ejército de Idaho y la Patrulla Aérea Civil han desplegado gente en tierra y en el aire para tratar de encontrar el sitio del accidente.
De acuerdo con registros de la FAA, cinco personas se encontraban a bordo, incluyendo el piloto y propietario del avión, Dale Smith. La hija se Smith, Ámber y su prometido, Jonathan Norton, también se encontraban a bordo. Norton es de Wisconsin y asiste a la Universidad de Brigham Young-Idaho. La pareja tiene programado casarse en enero.
Según informes, el grupo estaba viajando de vuelta de Baker City, Oregon después de pasar Acción de Gracias allí.
Por cada hora que pasa en la que se encuentran desaparecidos, la familia de Jonathan Norton, hace un avión de papel.
"Estamos entrando en este tercer día, nos sentimos un poco desesperados", dijo la tía de Jonathan Norton, Kat Dayton. "Aun tenemos un poco de esperanza, pero estamos desesperados y el tiempo es la esencial".
El abuelo de Ralph Norton Dayton, desde South Ogden, también está ayudando con la búsqueda y está volando un avión cerca del lugar del accidente para tratar de encontrarlo. Los esfuerzos de búsqueda fueron detenidos la noche del lunes por causa de las condiciones meteorológicas. La búsqueda se reanudó el martes hasta el anochecer y continuará el Miércoles a las 8 am.
×
Most recent News stories