Estimated read time: 1-2 minutes
This archived news story is available only for your personal, non-commercial use. Information in the story may be outdated or superseded by additional information. Reading or replaying the story in its archived form does not constitute a republication of the story.
SALT LAKE CITY — More than 12 years after Leonel Perales was killed, police have captured the man who allegedly slayed him.
On Sept. 28, 2001, Leonel Perales was shot and died shortly after at LDS Hospital in Salt Lake City. The case had gone cold, until in June 2012 a new set of investigators at the Salt Lake City Police Department took over the case. In February, investigators obtained an arrest warrant in connection with the case for Vincent Thomas James, 32.
"This was solved through some hard work and going back and reinvestigating and reworking, and going back and locating witnesses," said Salt Lake County District Attorney Sim Gill. "That put the issue right in the hands of Mr. James — that he was the shooter in it."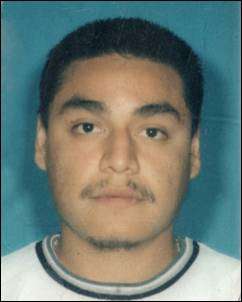 At the time of the warrant being issued, James was incarcerated at the Federal Correctional Institution in Oxford, Wis. for unrelated crimes. Police began working to get James extradited to Utah.
Monday, SLCPD investigators returned from Wisconsin with James, who was arrested on suspicion of criminal homicide, a first-degree felony, in connection with the death of Perales.
Investigators reached out again to occupants of a Honda Accord, who were taking Perales to the hospital after he had been shot.
The statements of those witnesses connected James with the shooting, Gill said. Witnesses claimed James had been carrying a .32 millimeter handgun and shot Perales that night. Police had determined that Perales was shot with a .32 millimeter gun, Gill said.
Raymond Daniel Benally was identified as a co-defendant in the case. Benally was allegedly driving that night and James was a passenger in a Chevy vehicle. He was bound-over in court earlier this week for his alleged involvement in the killing.
×
Photos