Estimated read time: 4-5 minutes
This archived news story is available only for your personal, non-commercial use. Information in the story may be outdated or superseded by additional information. Reading or replaying the story in its archived form does not constitute a republication of the story.
PROVO — BYU's upcoming game against the Fighting Irish of Notre Dame will not affect the Cougars' bowl prospects for 2013 in any way. BYU is assured a spot in the Kraft Fight Hunger Bowl regardless of the outcome. A win in South Bend probably will not propel the Y into the Top 25. Yet, there is a lot riding on this game for the BYU football program. Here are four reasons why the Notre Dame game is critical for the Cougars to win.
BYU needs rivals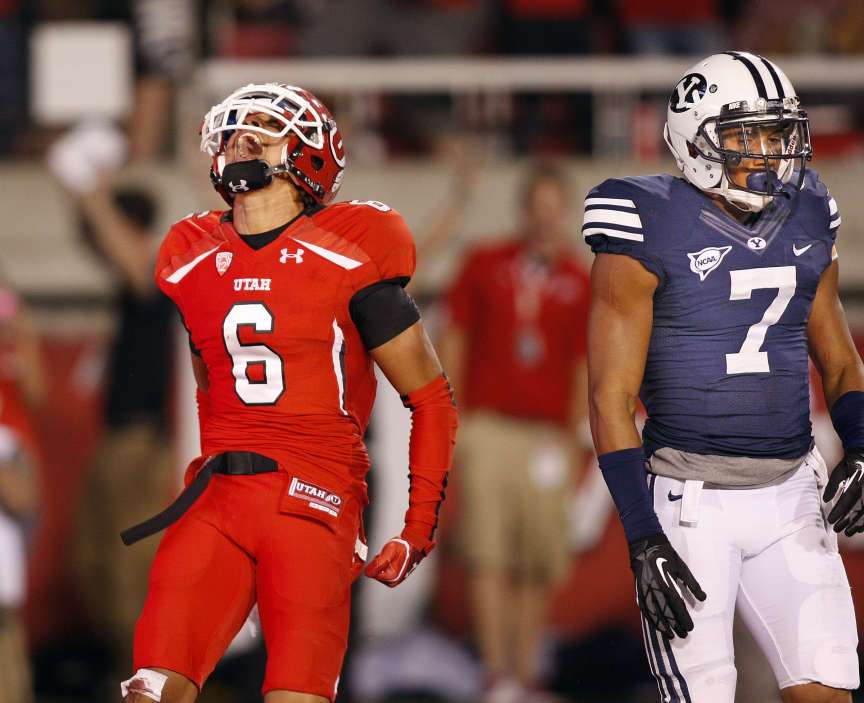 Going the Independent route left BYU without any conference rivals to play year in and year out.
With the Utes slowly pulling out of the rivalry game, BYU is in need of new rivals for Cougar fans, players and coaches to be excited about. With their independent status and religious affiliation, Notre Dame seems like a logical choice to be one of those rivalry games.
The catch, though, is that for Notre Dame to become a rival BYU needs to beat them. As the Utah State Aggies have learned, nobody considers you a rival if you never beat them.
BYU missed a major opportunity to destroy Notre Dame's run to the National Championship, last year. It was a game the Cougars could have and should have won. BYU has another chance to beat the Irish in South Bend, this year, and prove that they will be a worthy foe for the next four meetings.
For Independence to work, BYU needs to win marquee road games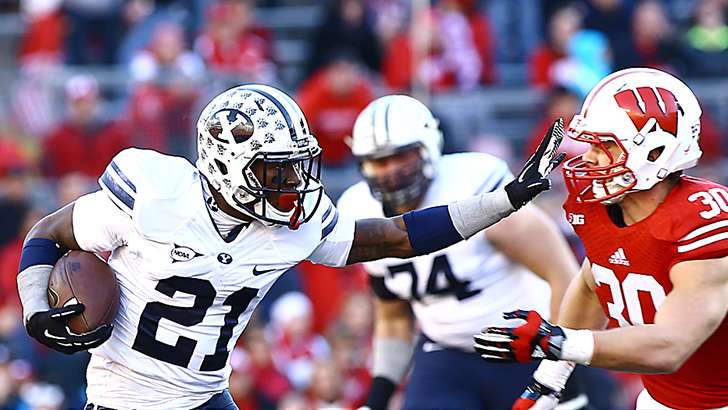 Eventually, the Cougars hope that more big name teams will be willing to face them in Provo without doing a two for one.
In general, when schools offer opponents a two for one series, they are insinuating that they are clearly superior to the other team in terms of talent, national prominence and interest. Given its history under Coach Edwards and its recent success led by Coach Mendenhall, BYU can and should take these arrangements as slights.
However, the Cougars have not yet shown that they are able to play with the top dogs and are on their same level. If BYU can score some big road wins, it will go a long way in helping them having more leverage in brokering deals for teams to come to Provo.
This trend starts in South Bend.
BYU wants to be the "Notre Dame of the West"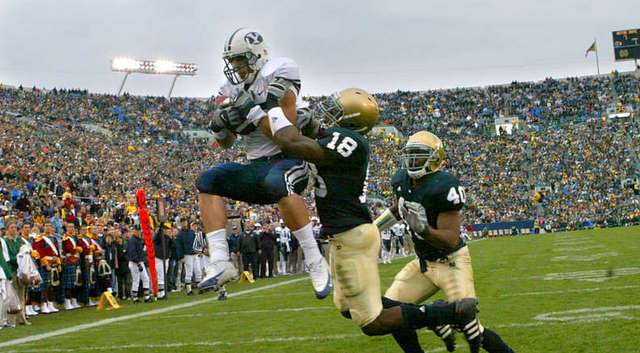 As previously alluded to, there are certain uncanny similarities between BYU and Notre Dame.
Both are private universities that have stricter academic guidelines than most other programs are dealing with. Both are Independents. Both are affiliated with religious movements that have many followers and detractors.
As of right now, though, the Irish have a more recognizable brand that they have used to get preferential treatment in the BCS system. The road to becoming the top Independent team with the biggest national impact in the future goes through South Bend.
It may be the last chance for BYU seniors to win a statement game
Kyle Van Noy might be selected in the first round of the upcoming NFL Draft. Cody Hoffman has broken almost every single receiving record at BYU. Daniel Sorenson was recently dubbed as the "best safety that's played at BYU" by his counterpart, Craig Bills. Despite all the individual achievements, all three of these players have only been on teams that did not meet expectations.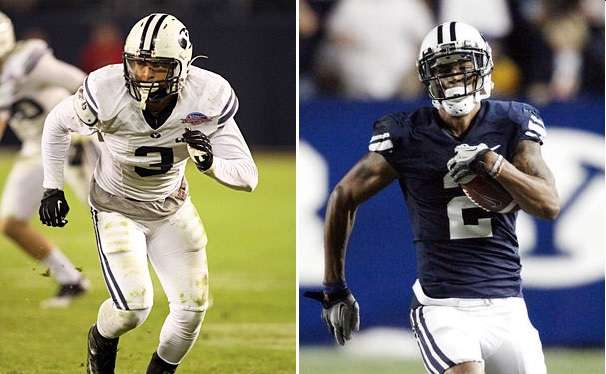 While the losses in big games can hardly be placed upon their shoulders, these seniors' legacies have been tainted by them. It is beginning to look less and less likely that the Utes and Cougars will square off in the postseason and give Van Noy and company one more shot at their bitter rivals.
With the top-heavy nature of the conference, it is highly plausible that BYU will face a mediocre PAC-12 team in the Kraft Fight Hunger Bowl. The University of Nevada Wolf Pack are near the bottom of the pack in the Mountain West. That leaves Notre Dame as potentially BYU's last solid opponent.
While Notre Dame is not as tough as they were last year, they have still hovered around the Top 25 all season. A win in the stadium where Knute Rockne and Rudy became football immortals would be a memorable win for the Cougar seniors to hang their hats on.
×