OREM — An Orem mom has a warning for other parents who may have those common fleece, flannel or plush blankets with stitching around the edge. She says the stitching around the edge of her baby's blanket came undone and nearly choked him.
Sashleigha Hansen says she heard her 18-month-old crying and went in to find a scary sight. Some of the stitching from his blanket had come loose and was wrapped all around his legs, arms, and neck.
"I hurried and took off around his neck first, and then I had to unwind it from everywhere else, too," Hansen said. "It took a while to unwind. I thought, wow, kids really do move so much at night. It could have been wound a lot tighter."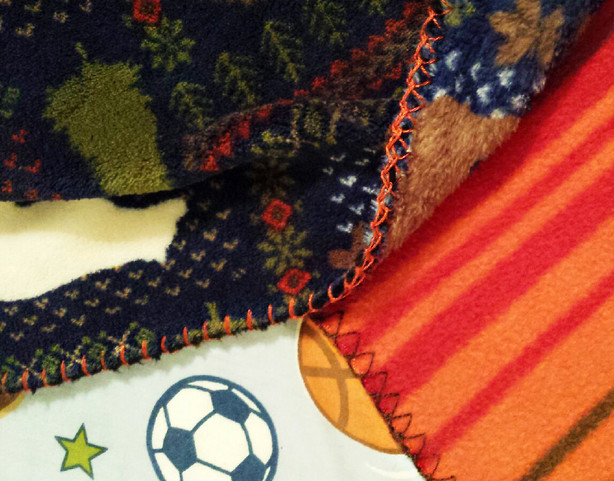 Hansen says the blanket was brand new and she never thought something like that could happen. A quick search of the Consumer Product Safety Commission's website showed a warning for parents to check for loose stitching on all blankets. In 2005, Pottery Barn had a recall of this type of blanket for this very reason.
"I've never thought of this as a hazard, I'm sure other moms haven't," Hansen said. "It scared me. It could have been worse."
Hansen has now cut the stitching off the edge of all her fleece and flannel blankets. She is speaking out to help other parents know of the danger.
For more information on the dangers of stitching on baby blankets, visit the Consumer Product Safety Commission website.
×
Photos
Related Stories